Weekend calling!
The weekend is here! Go out with friends, have a fun family day out, or enjoy special events, we've got a list of things you can do this weekend. Scroll through to check them out!
Cantina Kahlo
Join a fiesta of flavors and festivities as they bring the vibrance and excitement of Mexican cuisine
to your brunch table. Indulge in an array of mouthwatering dishes, bursting with authentic Mexican
ingredients and bold flavors that will transport your taste buds to the streets of Mexico, along with the
lively rhythms of their resident Mariachi band that sets the perfect ambiance for your Brunch Fiesta.
When: November 17 & 18
Time: 1:00 pm – 4:00 pm
Where: Cantina Kahlo
(Live stations for Guacamole, Ceviche, and Salsa Fresca are available only on Saturdays)
Oak x Kula
Enjoy a sizzling BBQ and beats night!
When: November 17
Where: Oak x Kula
Shop & Win with Al Osra
Shop for your weekly groceries with Alosra and get a chance to win 250bd as well as many cool prizes!
When: All weekend
Where: Alosra supermarket
EZ-BUB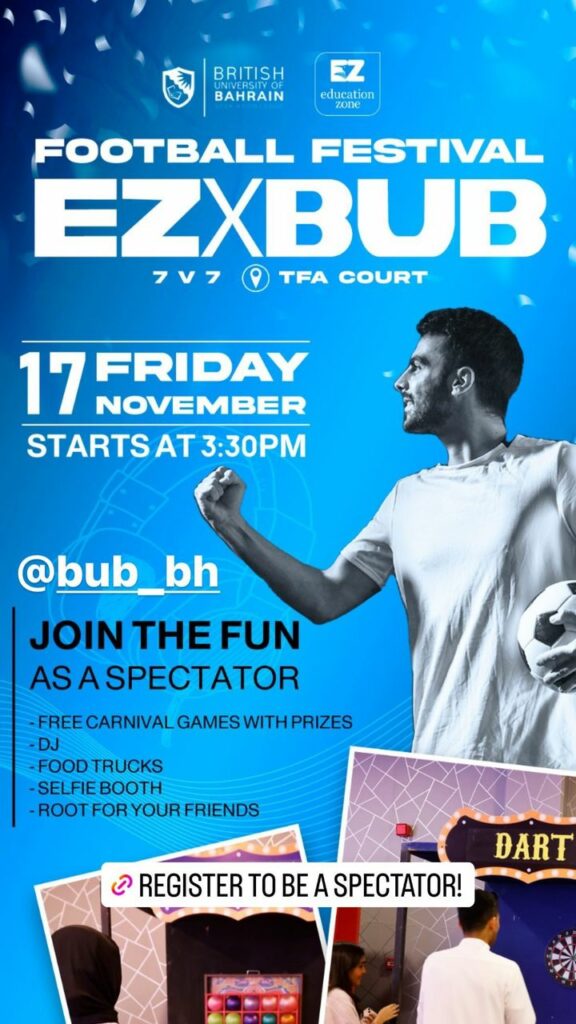 Free carnival games with prizes, food trucks, and music!
When:17th of November
Time: 3:30 pm
Where: TFA Court
Saturdays at Vida
Elevate your Saturday evenings with an authentic Raclette Savoyard Night at The Bistro By Origins. Bring your friends and enjoy the rich, comforting flavors of Raclette, a Swiss delight where melted cheese is scraped onto your plate and paired perfectly with a glass of wine.
When: November 18
Where: Vida Bahrain
Price: BD 17 per person
Festive Fayre at St. Christopher's Bahrain
Check out the festive fayre at St Christopher's School Bahrain! All proceeds are donated to the Royal h-Humanitarian Foundation for Gaza.
When: November 17
Time: 3:00 PM – 7:00 PM
The region's biggest jewellery, scent & real estate exhibitions
 Head over to Exhibition World Bahrain for all things fragrances, jewelry, and even real estate!
Where: Exhibition World Bahrain
When: All weekend
Have a great weekend!
READ MORE:
Here Are 5 Must Try Acai Spots in Bahrain!
READ MORE:
5 Must-Try Fried Chicken Sandwiches Spots in Bahrain
READ MORE:
Support Local! Here Are Our Fave 5 Abaya Brands in Bahrain