For the first time in the history of Mixed Martial Arts, the sport will join hands with nations through the biggest
amateur mixed martial arts event in amateur MMA. MMA Super Cup is an annual event organized by the International MMA Federation and KHK SPORTS contested by the top 6 countries under the IMMAF world ranking, and it's coming to Bahrain this year!
MMA SUPER CUP represents:
The beginning of the biggest opportunity for national federations to bring the sport of mixed martial arts
into the government sector, to increase inclusion, empowerment & development of the sport and will
officially be the greatest achievement for federations in MMA. The curtain closer for the annual season of IMMAF events and adds value to continents and the world championship event circuit as these tournaments serves as qualifiers for. Serve as the largest revenue opportunity for the development of national MMA federations. It Will be the first-ever event to connect nations to mixed martial arts with lucrative money prizes being offered to the best-placed nations on the tournament.
Qualifications
To qualify for the MMA Super Cup, teams must be ranked in the Top 6 of the IMMAF senior world rankings after the conclusion of the IMMA World Championships. Rewarding the highest-ranked teams with ranking points accumulated from IMMAF continental & world championships events. Provides an equal opportunity to truly see who the best amateur MMA team is. Two wild cards will be selected taking the total number of teams to 8. Wild cards will be selected based on criteria's, which includes but are not limited to; developing countries, sport development of the country or countries that are financially burdened and cannot achieve enough ranking points to be in the top 6 teams, however, have proven to have highly skilled athletes that require support to compete.
The Schedule: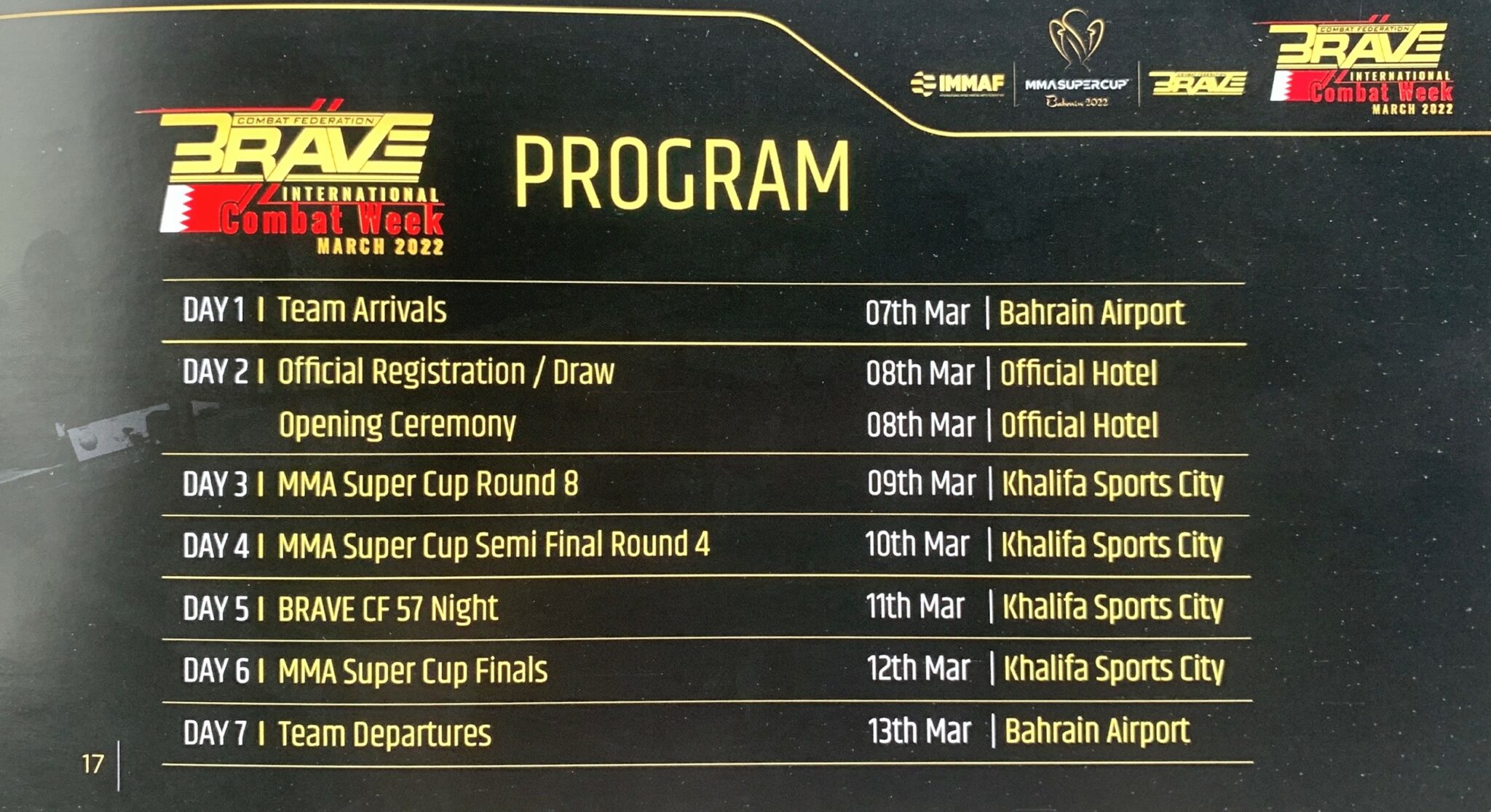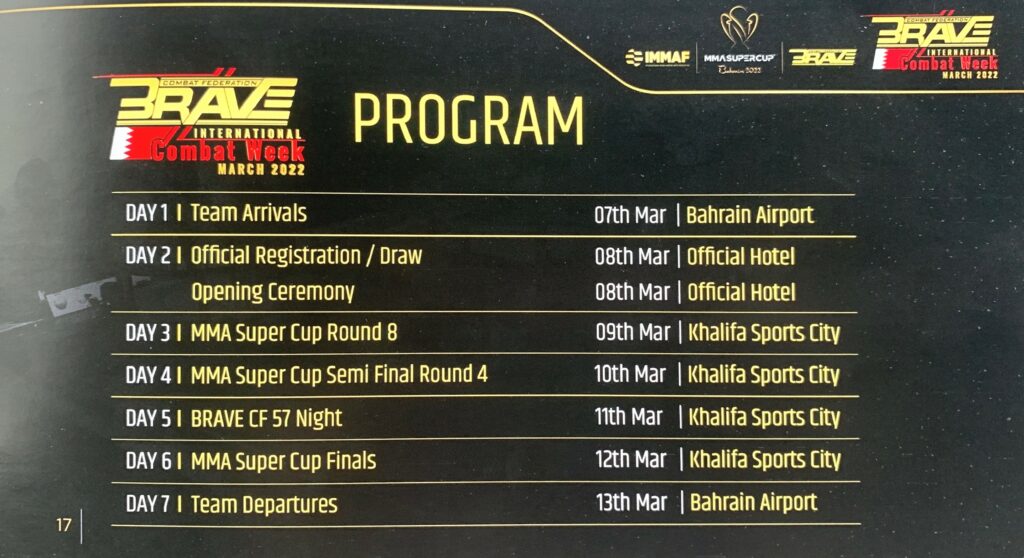 Let's get ready to Rumbleee!
READ MORE:
You Need to Check Out This Local Spot if You're Craving Indian Food
READ MORE:
This Spot in Bahrain Is Hosting a Marvel Trivia Night Over the Weekend
READ MORE:
Check Out This Garden in Malkiya and Pick Some Ripe Strawberries While You're at It