Gold Glory
Bahrain dominated the Arab Table Tennis Championship which ended yesterday in Jordan.
Bahrain had a significant medal haul already with 10 in the bag- 3 silver and 7 bronze. But then, Mariam Al'ali and Amrita Amit clinched Bahrain's first gold after beating Jordan 3-0 in the women's doubles. This was followed by Rashid Sanad and Mariam Al'ali outclassing Egypt 3-0 in the mixed doubles.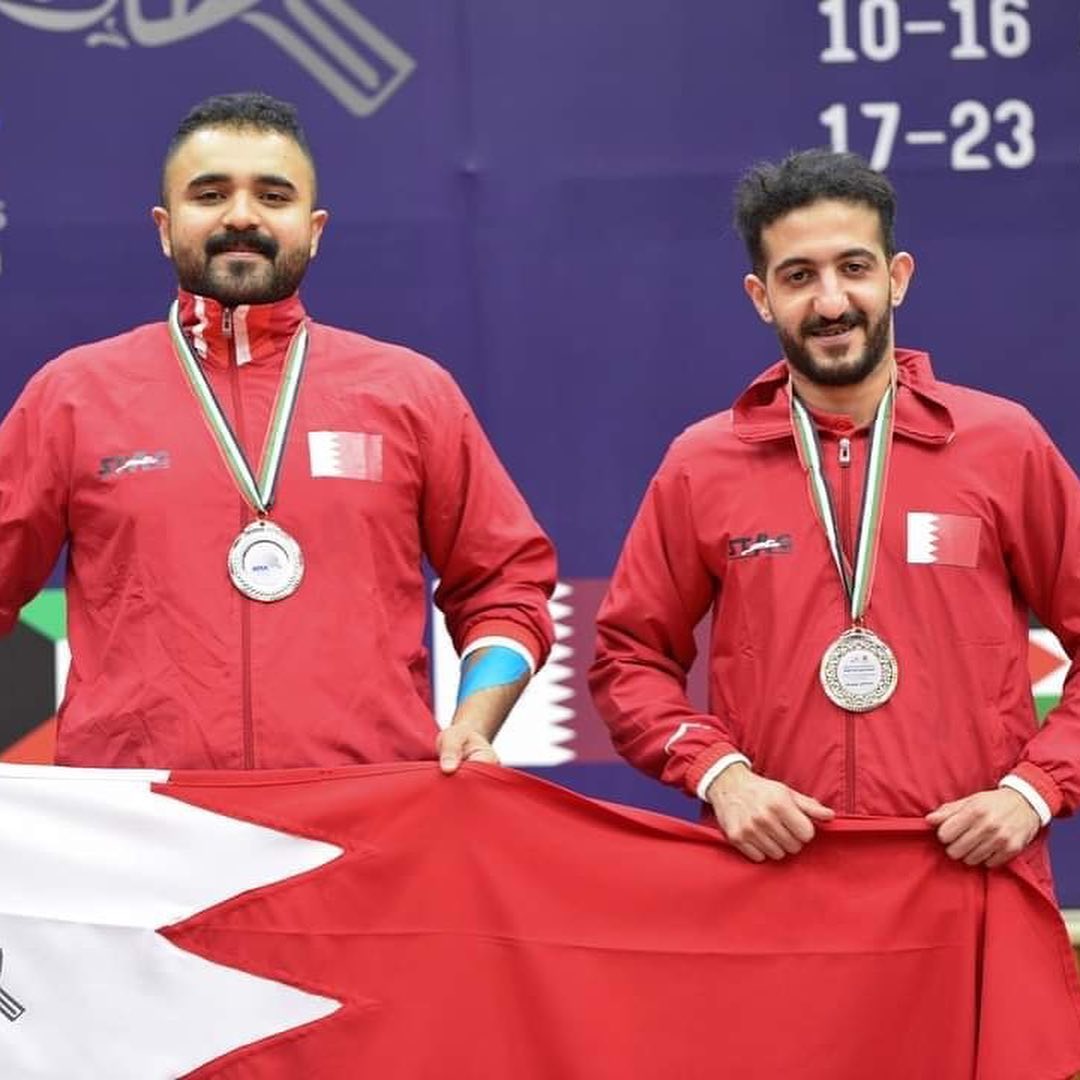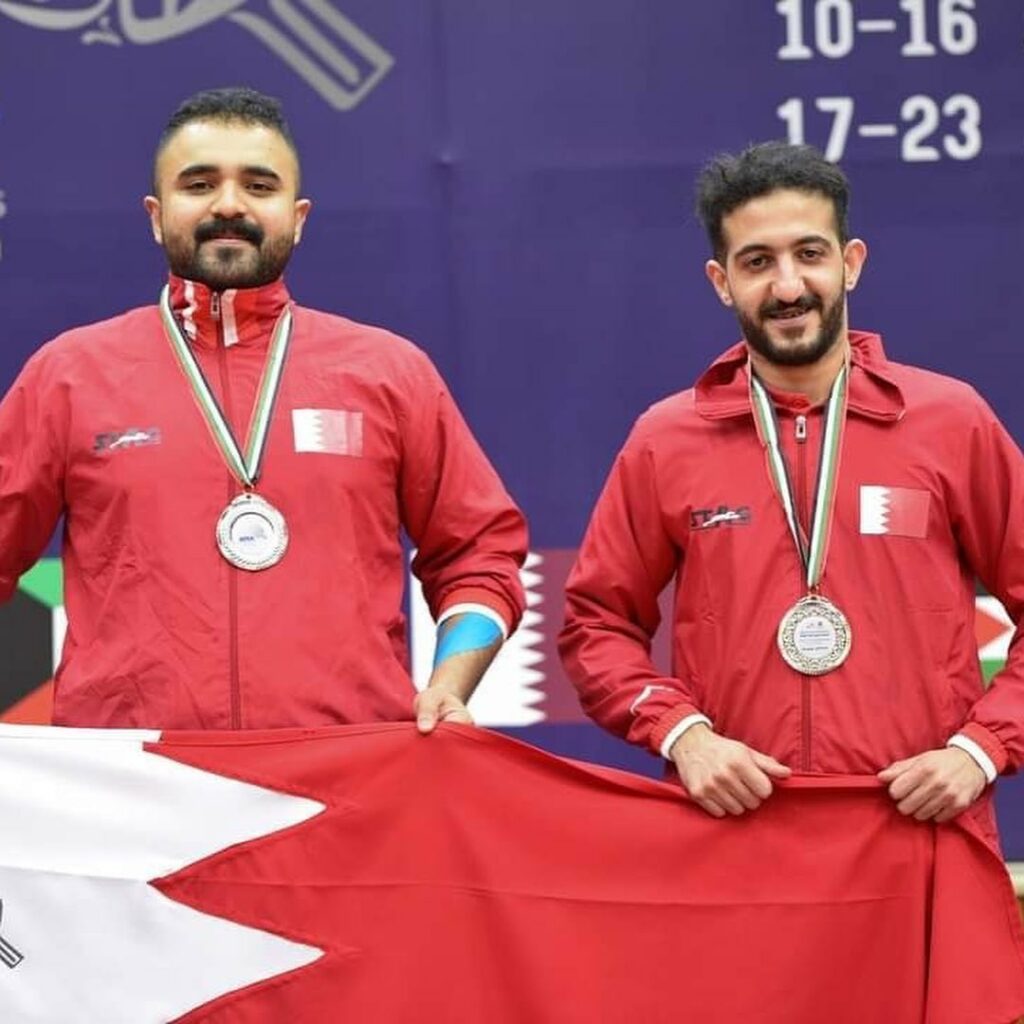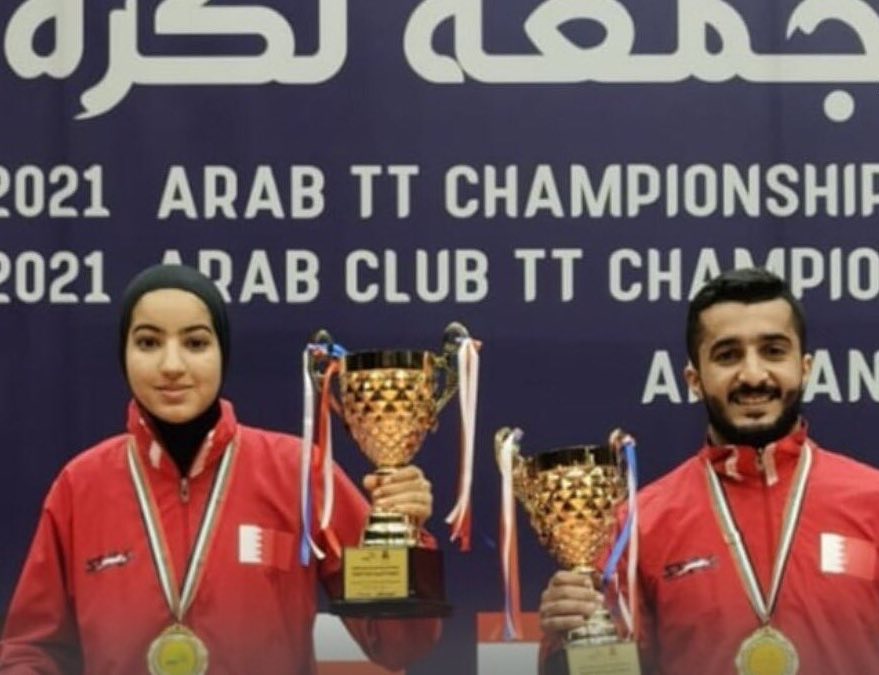 This brings Bahrain's medal tally up to 12.
The 3 silver medallists were Mohammed Abbas, Elyas Al Yasi, and Salman Mohammed.
Bahrain's seven bronze medals came from the men's team in the general category, Mohammed Abbas in the men's singles, Mariam Al A'ali, Amrita Amit, the U-15 boys' team, and Fatima Al A'ali and Mohammed Nader in the U-13 category.
Congrats to all the Athletes!
READ MORE:
Here's How You Can Enjoy a Whole Day in Bahrain in Less Than BD 10
READ MORE:
Top 10 Beaches for You to Unwind This Weekend in Bahrain
READ MORE:
A Robot Doing Parkour, Nothing Out of the Ordinary Here..
البحرين تفوز بالميدالية الذهبية الثانية في بطولة تنس الطاولة
سيطرت البحرين على البطولة العربية لتنس الطاولة التي اختتمت أمس في الأردن.
كان للبحرين عدد كبير من الميداليات بالفعل مع 10 ميداليات في الحقيبة- 3 فضية و 7 برونزية. ولكن بعد ذلك ، انتزعت مريم العلي وأمريتا أميت ذهبية البحرين الأولى بعد فوزها على الأردن 3-0 في زوجي السيدات. تلاه رشيد سند ومريم العلي اللذين تفوقا على مصر 3-0 في الزوجي المختلط.
وبذلك يرتفع عدد ميداليات البحرين إلى 12 ميدالية.
أما أصحاب الميداليات الفضية الثلاثة فهم محمد عباس ، وإلياس الياسي ، وسلمان محمد.
وجاءت سبعة ميداليات برونزية للبحرين من فريق الرجال في الفئة العامة ، ومحمد عباس في فردي الرجال ، ومريم العالي ، وأمريتا أميت ، وفريق الشباب تحت 15 سنة ، وفاطمة العالي ، ومحمد نادر في الولايات المتحدة. فئة 13.
مبروك لجميع الرياضيين!