Talk about vintage treasures
In history, the emergence of hotels go back to Islamic culture in Iraq, Egypt, and the Levant. Sheikh Abdul Noor Al Bastaki is credited with pioneering the hotel industry in Bahrain, and The Bahrain Hotel is still known as 'Abdul Noor's Hotel' among locals. It was officially opened in 1950, although building started as early as in the 1920s.
Due to the Second World War, construction was heavily delayed – as most of the building materials were imported from the UK.
We even found a photograph of the invitation to the opening in 1951: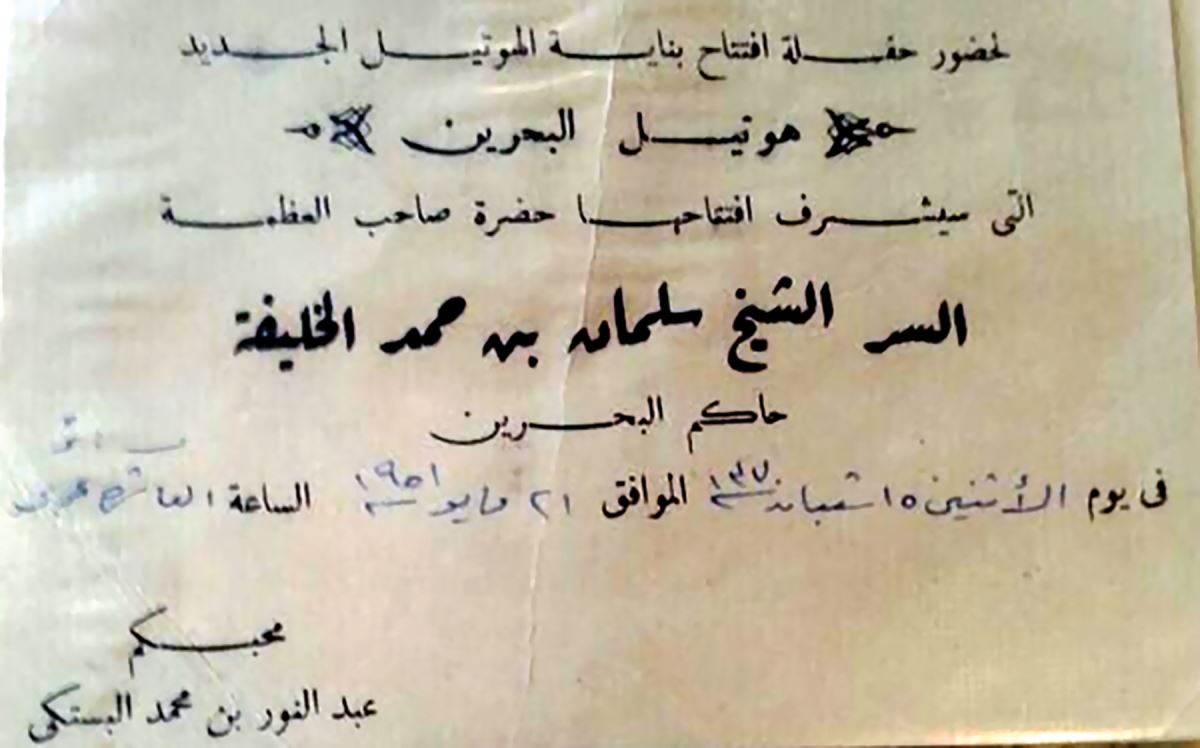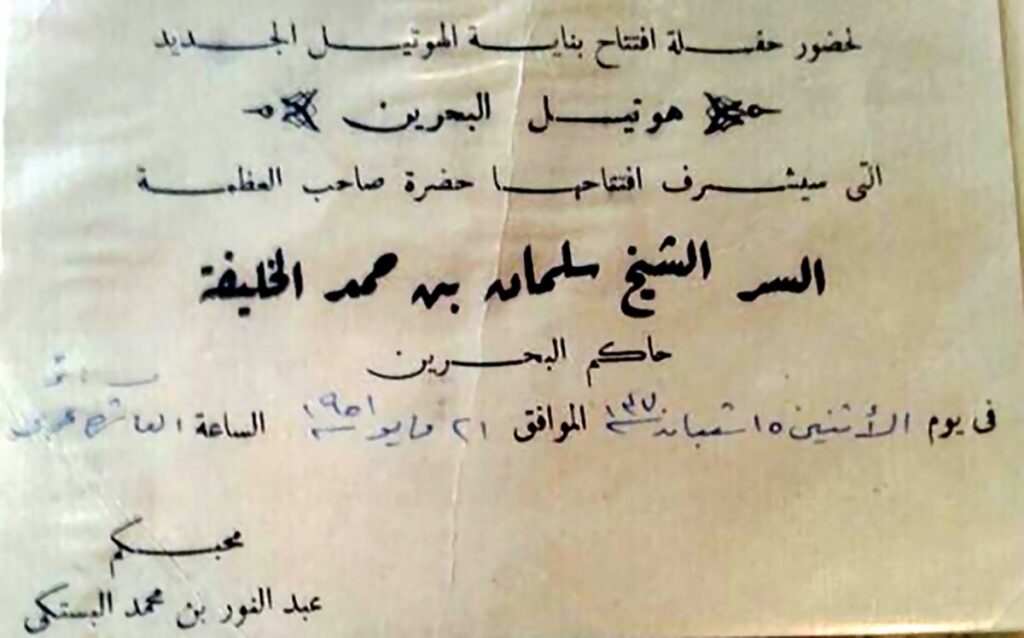 Blowing our minds everyday!
READ MORE:
9 Interesting Facts You Might Not Have Heard Of Before
READ MORE:
Bahrain's Culture Authority Just Announced a Virtual Festival Running Throughout July
READ MORE:
Local Spotlight: You Can Get the Best Treats For Your Dogs From This Business
فندق البحرين الي كان واحد من أفضل الفنادق في البحرين لعام 1920
يعود التاريخ في ظهور الفنادق لزمن الحضارة الإسلامية في بلاد الشام والعراق ومصر. ويعتبر الشيخ عبد النور محمد البستكي هو مؤسس الصناعة الفندقية في البحرين، ودليل على ذلك إن البحرينيين للحين يطلقون على فندقه الأول "فندق عبد النور" بدل من اسمه الرسمي المعتمد "فندق البحرين" والي كان يعتبر أحد أفضل فنادق المنامة في ذاك الزمن.
كما أسس الشيخ عبد النور البستكي أعماله في أوائل العشرينات، من الفنادق ومحلات القهوة، إلى محلات البيع بالتجزئة حتى عام 1939 لما كان عنده فكرة بناء أول فندق خمسة نجوم في البحرين والخليج العربي. وتم البدء في بناء الفندق في الأربعينيات خلال الحرب العالمية الثانية وبسبب صعوبة الحصول على مواد البناء في ذاك الوقت تأخر البنيان وتم فتح الفندق في عام 1950.
وهذي صورة من بطاقة الدعوة التي وجهها الشيخ عبدالنور البستني إلى أعيان البحرين لحضور حفل افتتاح فندقه سنة 1951: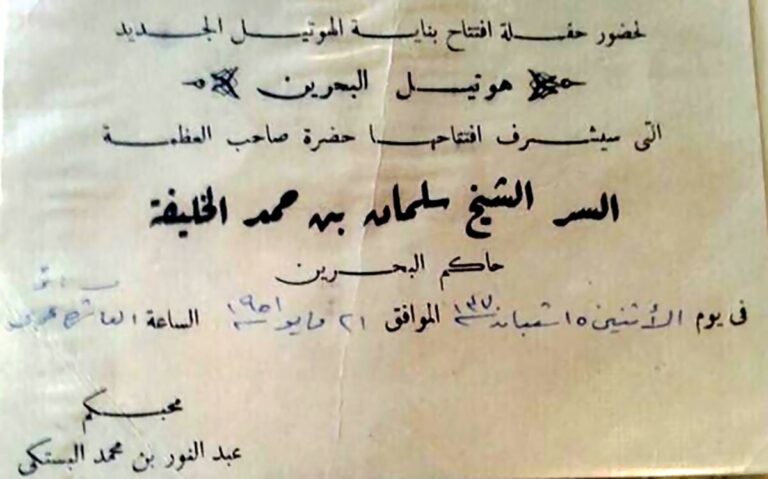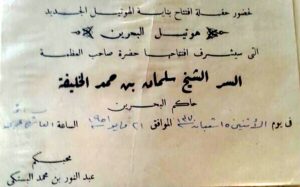 الله عليج يا البحرين!