We're here for it!!
Awal Juice was recently spotted on Iraqi Prime Minister Mustafa Al-Kadhimi's table and locals can't get enough of it!! The juice from Bahraini company Awal Dairy was found while the Prime Minister was addressing a press conference.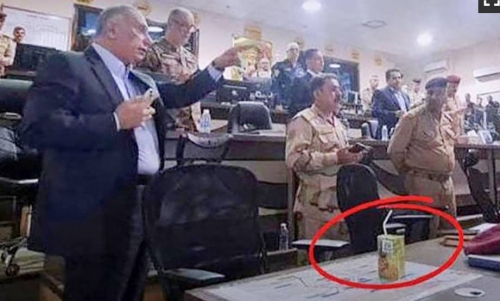 That's that but FROM6 Communications, a local marketing agency just took the now iconic Awal Juice moment to a whole other level! Check it out:
FROM6 Communications just made history make sense? We'll say for sure!!
Caught it guys!
READ MORE:
This Weekend: Check Out These 8 Events in Bahrain
READ MORE:
10 Things to Do This Weekend in Bahrain: Sept 1-3
READ MORE:
Costa Coffee Just Opened a New Branch in Zayed Town and You Need to Check It Out!