Get a special video message from your fav Arab celebs!
Launched over a month ago, this Dubai based platform, Oulo, is the new way to connect you and your loved ones with a personal message from celebrities like Bassel Khaiat or the cast from Tiger King!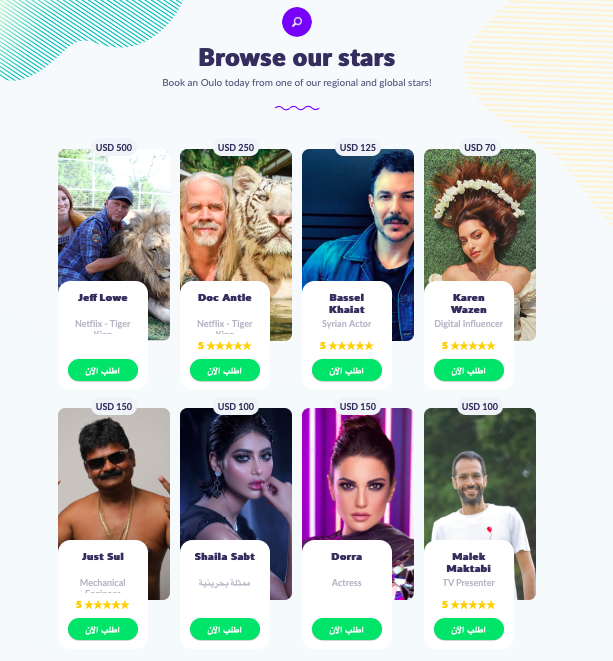 It makes a great and convenient gift to surprise your loved ones for literally any occasion like weddings, birthdays, anniversaries, or just simply to put a smile on their face! All you have to do is head to the website, browse through the artists, and customize the message you'd like to say. Pretty cool, huh!
Browse through the website here.