Remember these gems?
If you're "bored in the house and in the house bored" and looking for things to do, take a break from surfing the web, checking Instagram, and bingeing Netflix shows to step into your childhood!
If you need a blast from the past, you're in luck because we've taken some of the best retro games and compiled a list of where you can play them online! Scroll to check them out:
Indiana Jones and the Temple of Doom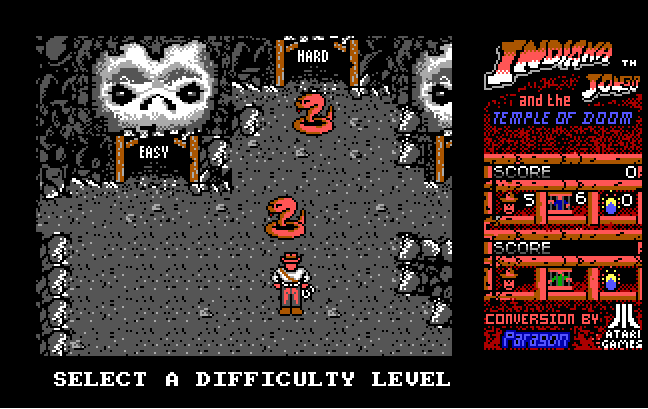 We've seen the movies, but have you played the original game? First released in 1985 by Atari based on the original film from 1984. Fun fact. Harrison Ford actually voices the character in the game! Follow along the levels as Indiana Jones on his adventures to rescue characters from evil.
Duck Hunt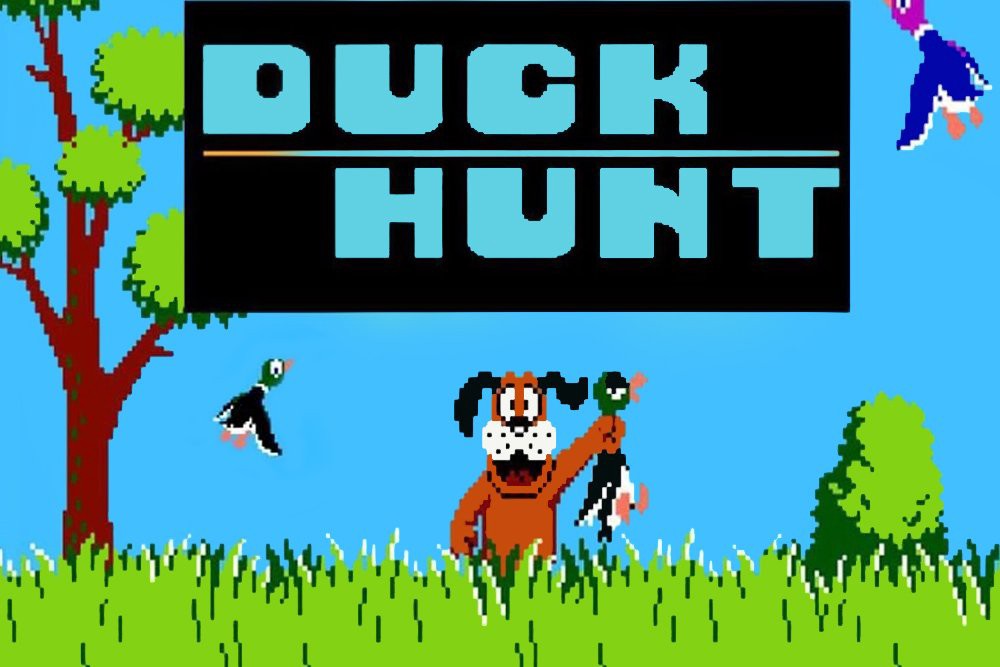 It was the year 1983 when this gem of a game was introduced to the world and gamers everywhere. It was first introduced in the arcade rooms and later on Nintendo consoles. Shoot some computer-generated ducks in this simple yet fun game!
Food Fight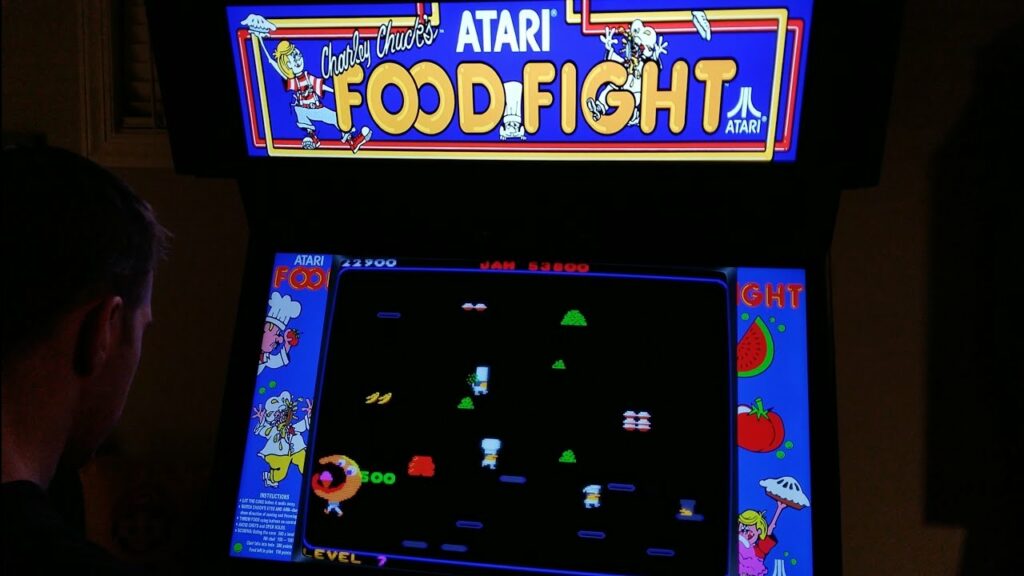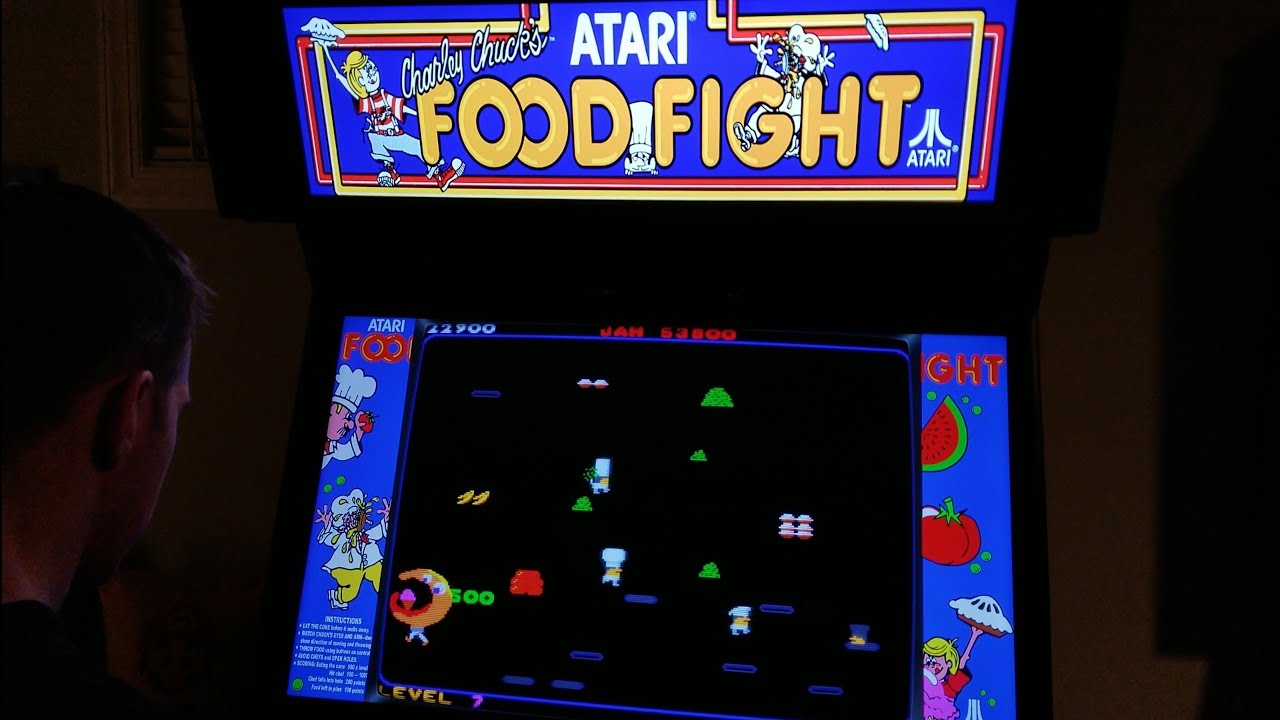 A fun simulation of a food fight arcade game released by Atari in 1982. Play as the character Charley Chuck as he tries to get to an ice cream cone to eat before it melts while avoiding chefs in the way. You can grab food and throw it at them and they will do that too. It's possible to spend hours on this game!
Donkey Kong 3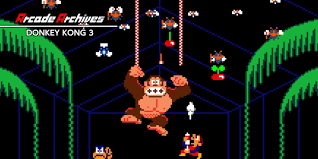 This is a classic 80s adventure game that we are all familiar with! The third installment of the series' objective is to get Donkey Kong to the top top the screen to advance to the next level.
Pac Man
This game was first launched in 1980 as an arcade game and to this day is just as addicting and fun to play as ever! Test your mental skills by eating yellow dots and avoiding little enemies and extra points if you eat them while they're vulnerable!
Paperboy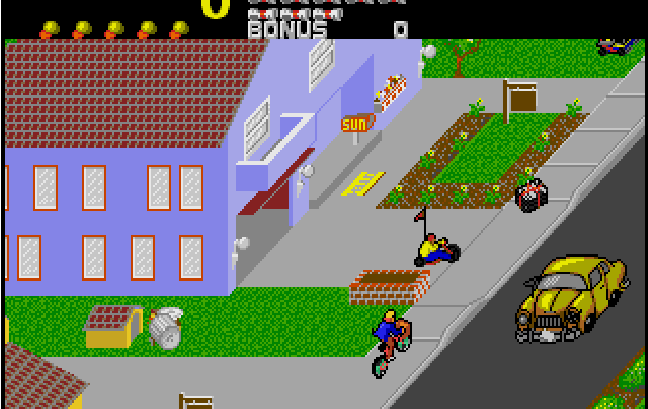 You've probably played this at least once before! Sounds mundane but is actually really fun. Play the role of a paper boy who delivers newspapers to houses while riding a bicycle. Will your aim be enough? It was released by Atari in 1984.
Popeye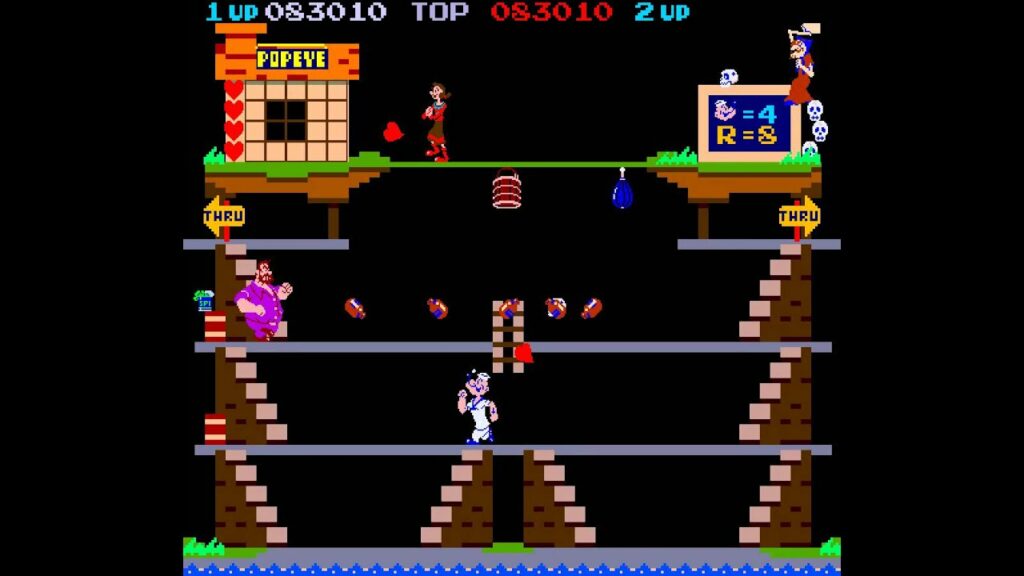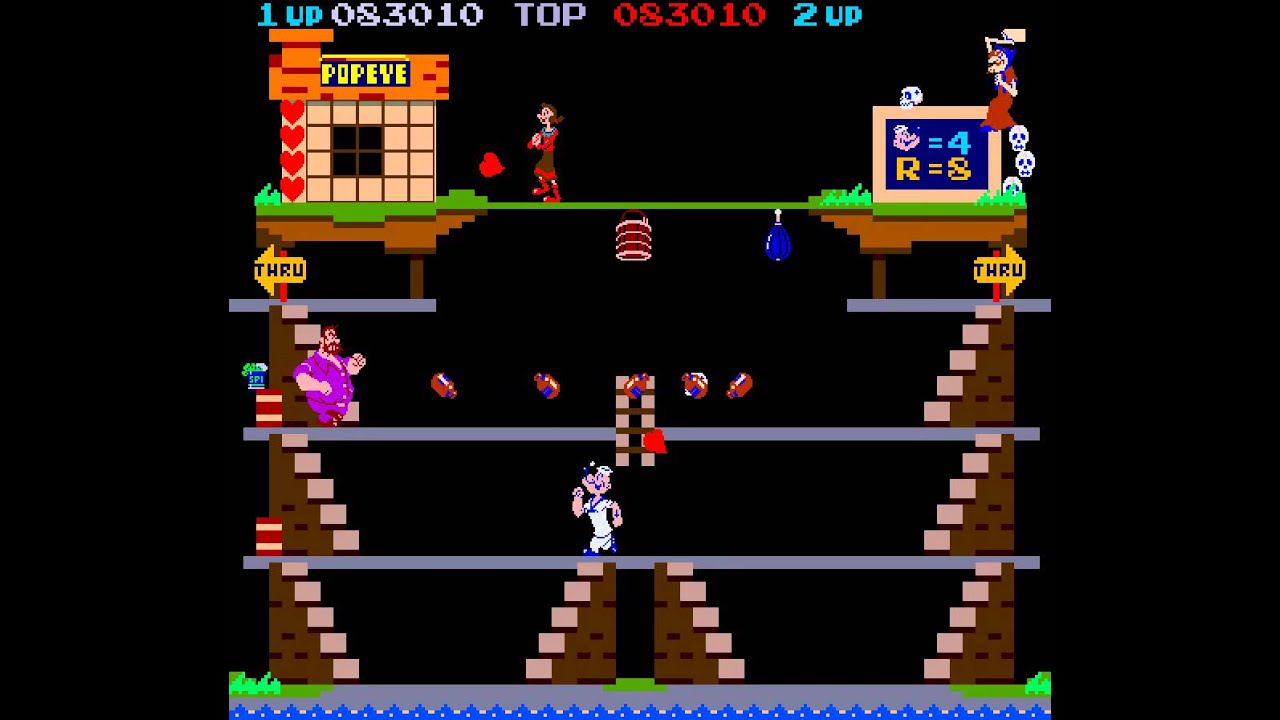 This game is based on the popular Popeye character and is super fun to play! Released in 1982 by Nintendo, the objective of the game is to collect a number of items as Popeye and avoid Brutus and other dangers.
Space Invaders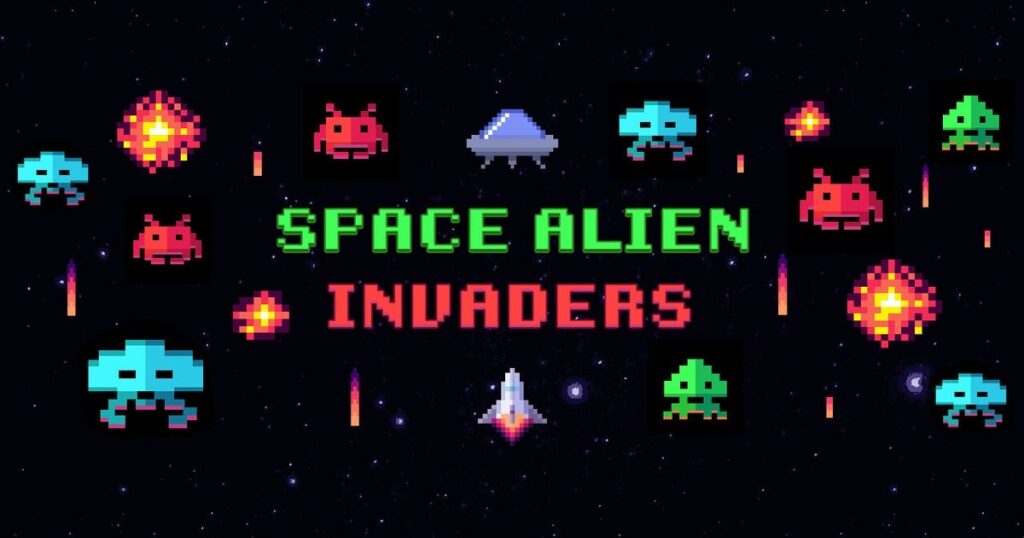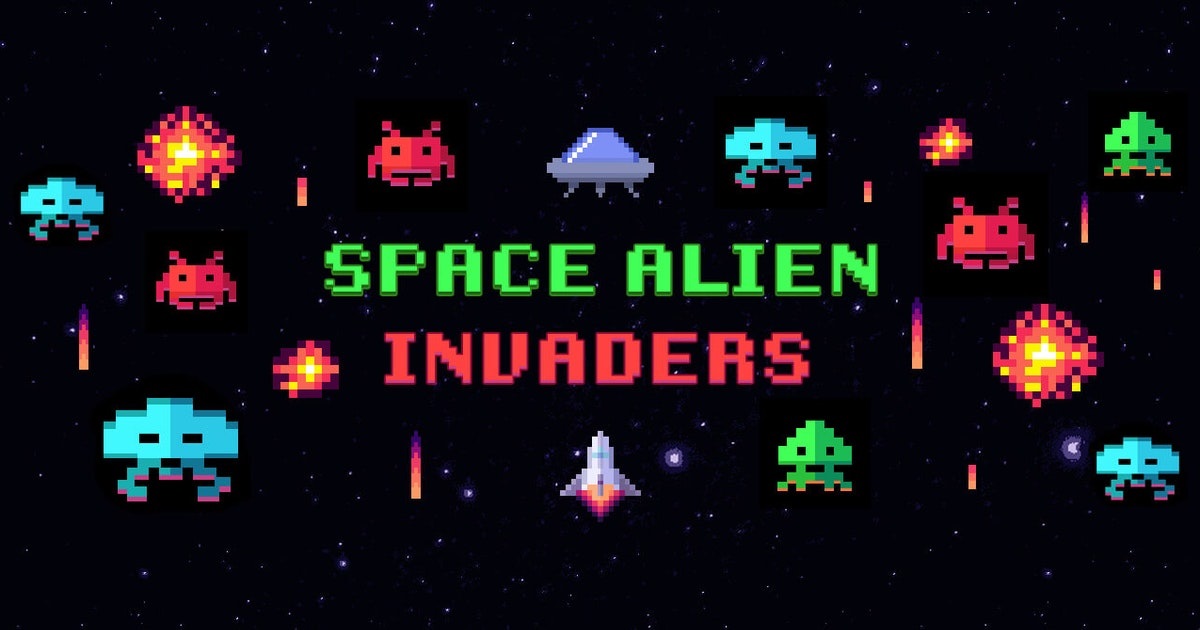 Space Invaders was launched in 1978 and is one of the earliest shooting games. Fight off waves of aliens with a laser cannon in space to earn points!
Street Fighter II
Street Fighter is a popular series of fighting games first released in 1987. Fun fact, the game is heavily referenced in the first episode of a Black Mirror series!
Crazy Taxi
A fun racing game full of action! Get combos and extra cash while roaming busy streets to get to an area in time. This was the original GTA!
Solitaire
There was a time when solitaire could only be played with a physical deck of cards, but luckily today there are websites that allow players to enjoy this game virtually. Solitaired.com is one site that offers hundreds of different classic games and card games that people can play for free online. For example, there are games like memory, Yahtzee, spades, hearts, spider solitaire, and more.
Happy playing!
READ MORE:
We're in Awe! This 9-Year-Old Local Perfectly Captured the Supermoon Last Night
READ MORE:
Give Your Space a New Look With This Design Studio in Bahrain
READ MORE:
10 Things to Do This Weekend in Bahrain: July 14-16