Ready for a weekend of wellness?
International Yoga Day is coming up on Sunday, June 21st and to celebrate with others (virtually) there are some free classes to uplift your mind, body, and soul happening online.
This day happens annually to spread awareness on the benefits of yoga and its important effects on personal health and it first started in 2015. The theme of this year's international yoga day is "Yoga at Home". With the current situation, many people are staying safe by being at home.
Yoga can help with relieving stress, clearing your mind, and ease physical strains by stretching muscles and building flexibility. It can also help with weight loss and improve body strength, with so many positive benefits, it's worth trying it out regularly!
Check out below what and how to join in on the spiritual wellness sessions!
WHAT: Virtual festival this weekend June 19-21 featuring music, wellness, yoga and more from the top global artists in the world.
WHERE: Twitch
TIME: Friday – Sunday | 10 PM – 2 PM GST (16 hours)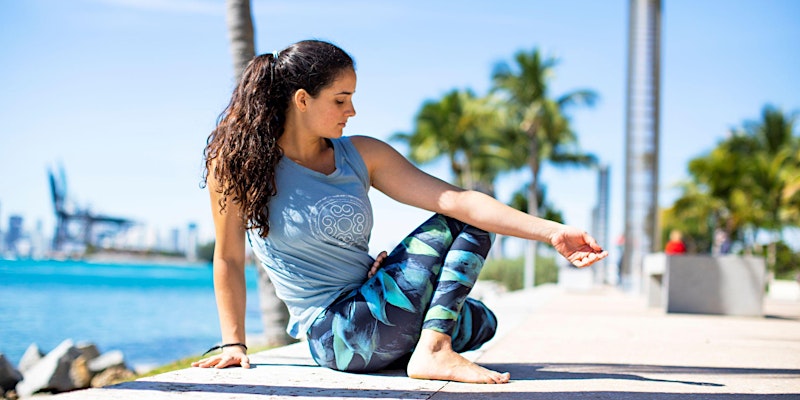 WHAT: An all-levels yoga session serving as an introduction or refresher to the foundations of a yoga practice. From Miami Live Center.
WHERE: Eventbrite
TIME: Sunday, June 21 | 6 – 7 PM GST (1 hour)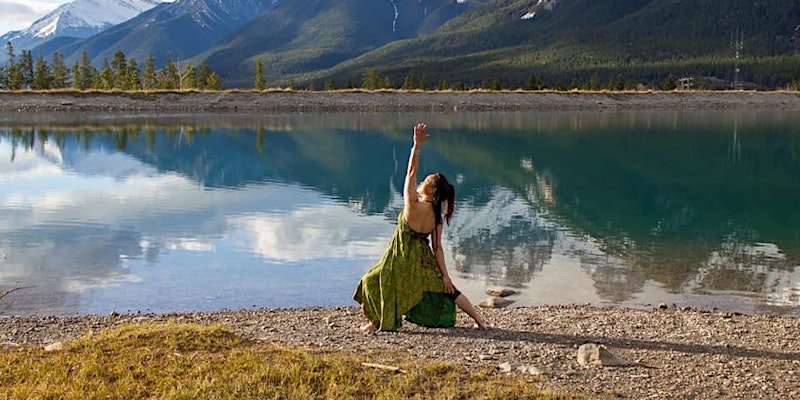 WHAT: Beginner & Intermediate level power yoga class to build strength, balance, focus, mobility rather than flexibility.
WHERE: Zoom
TIME: Friday, June 19 | 3 AM GST (1 hour) *for the night owls!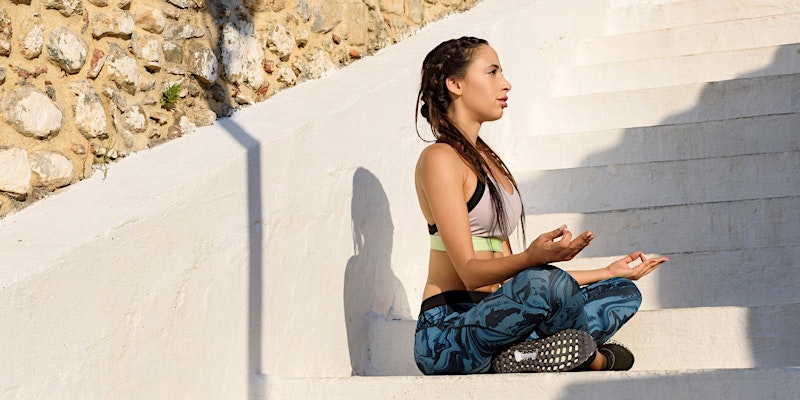 WHAT: Brought to you by Urban Yoga Lab is this playful and creative yoga routine to feel rejuvenated!
WHERE: Zoom
TIME: Sunday, June 21 | 8 PM GST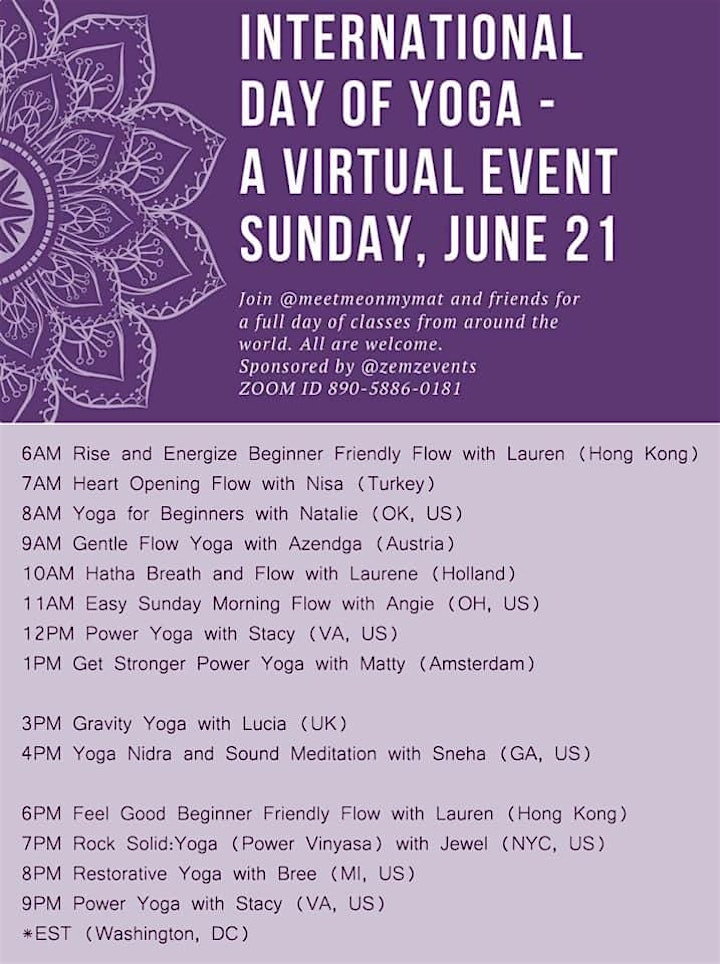 WHAT: An all-day virtual event with different instructors and classes from all over the world.
WHERE: Zoom
TIME: Sunday, June 21 – Monday, June 22 | 9 PM – 1 PM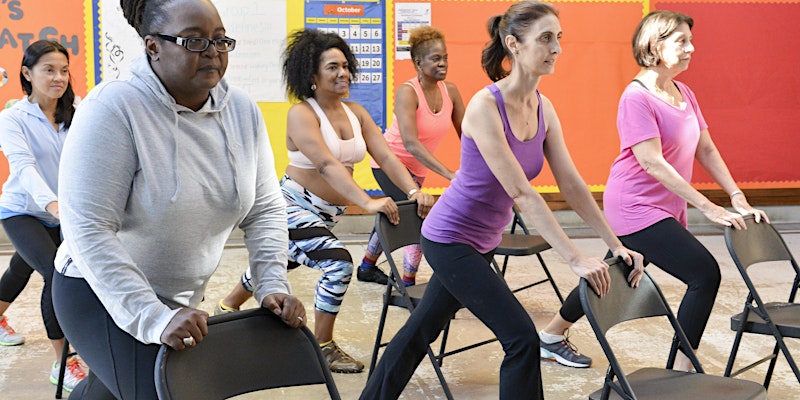 WHAT: Chairs aren't just for sitting, they're for doing immersive yoga too! Join Anita, founder of All Beings Yoga for a free class.
WHERE: Register on Eventbrite for the Zoom link.
TIME: Sunday, June 21 | 1:45 AM (1 hour)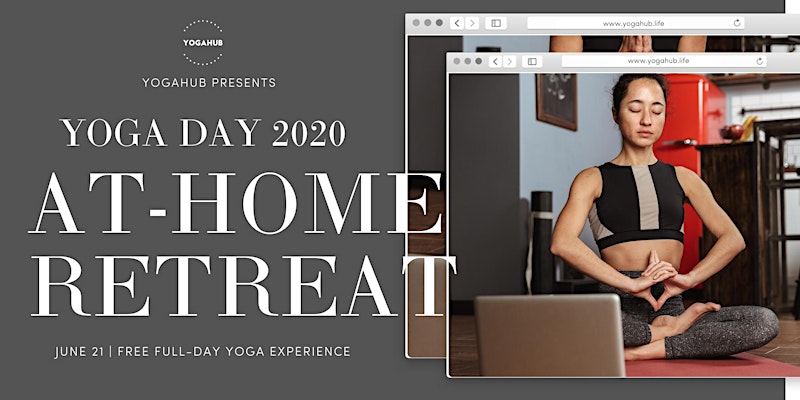 WHAT: A guided series of do-it-yourself yoga workshops to remove personal obstacles and connect with cosmic consciousness.
WHERE: Register here on Eventbrite.
TIME: Saturday, June 21 – Sunday, June 22 | 11 PM – 9 AM