Phase One Metro Stations are here!
Bahrain is going all out with its new metro network! The Ministry of Transportation and Telecommunications has announced that the network will extend 109 kilometers and feature 20 stops in various parts of the country. The first phase of the project has already begun, with 29 kilometers of track and 20 stations being built!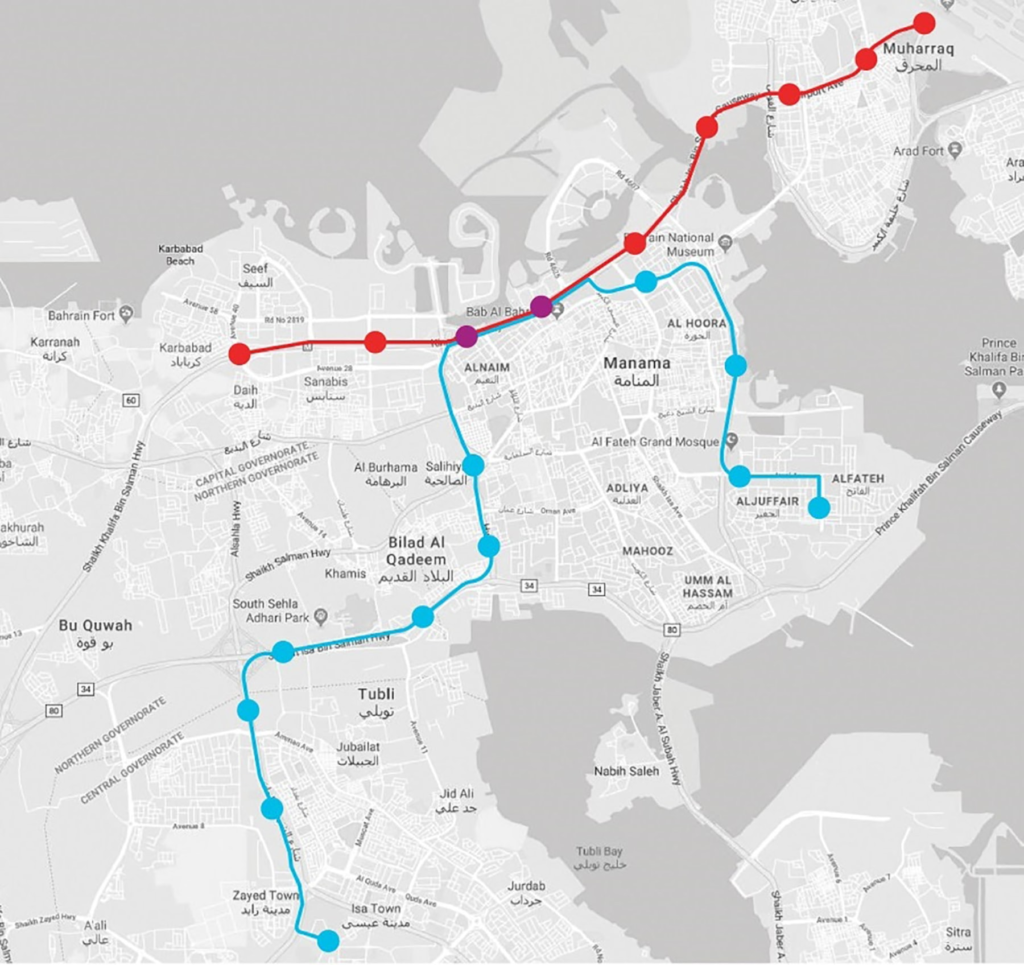 This is a huge step forward for the Kingdom of Bahrain and will provide a new sustainable mode of mass transport.
But wait, there's more! The Bahrain Metro project is aimed at reducing congestion and maintaining the environment by providing self-driving electric trains. The ministry also said it recently worked to qualify seven alliances of globally qualified companies including financiers, consultants, contractors, suppliers, and operators of trains, which were announced on the Tender Board website.
During the first phase of the eight-kilometer project, the Ministry of Transport and Communications said it will work on linking the Bahrain Metro project to the King Hamad International Passenger Station in the sand region, in conjunction with the implementation of the King Hamad Bridge project, which connects the Kingdom of Bahrain and Saudi Arabia, through four vehicle lanes and two interconnected train tracks.
So, what does all this mean for Bahrainis? Well, for starters, it means less time stuck in traffic and more time spent doing the things they love. With the new metro network, getting around Bahrain will be easier and more efficient than ever before. Plus, self-driving electric trains mean that Bahrain is doing its part to reduce carbon emissions and help the environment.
We're excited to see what the future holds for the Bahrain Metro project. With construction already underway, it won't be long before Bahrainis can hop on board and experience the benefits of this innovative new mode of transportation.
Let's go!
READ MORE:
Getting Green! This Bahraini Community Volunteers to Plant Trees for a Better Future
READ MORE:
8 Things to Do This Weekend in Bahrain: May 25-27