*Sponsored by Zallaq Springs
Our winter plans just got exciting!
It's amazing how you can find hidden gems in pretty much every corner of Bahrain. And this spot, my friends, is at the top of that list!
Zallaq Springs is the kind of place where you get to experience the best of food, retail and nature. Basically, a hub of culture in one location.
The restaurant choices are a culinary experience on their own. Venice, for example, gives us an actual taste of Italy – right at Zallaq Springs!
Shakespeare & Co. is one of the several Zallaq Springs highlights when it comes to exceptional dining experiences. Quality food, quality service and the kind of vibes we're here for!!
With the kind of views you can seriously only find here!!!
You thought it stopped at food? Nope!! Your pets probably need some love, so drop them off at Pet Arabia for a good bath.
While you stop for a drink at Coffee Republic, of course.
Don't forget, you're dining with flamingos here!
It's a super interactive experience. They've got a maze, hopscotch (for the inner child we all still have) and even a picture frame prop around the property, so make sure you find it and take pics for the 'gram!!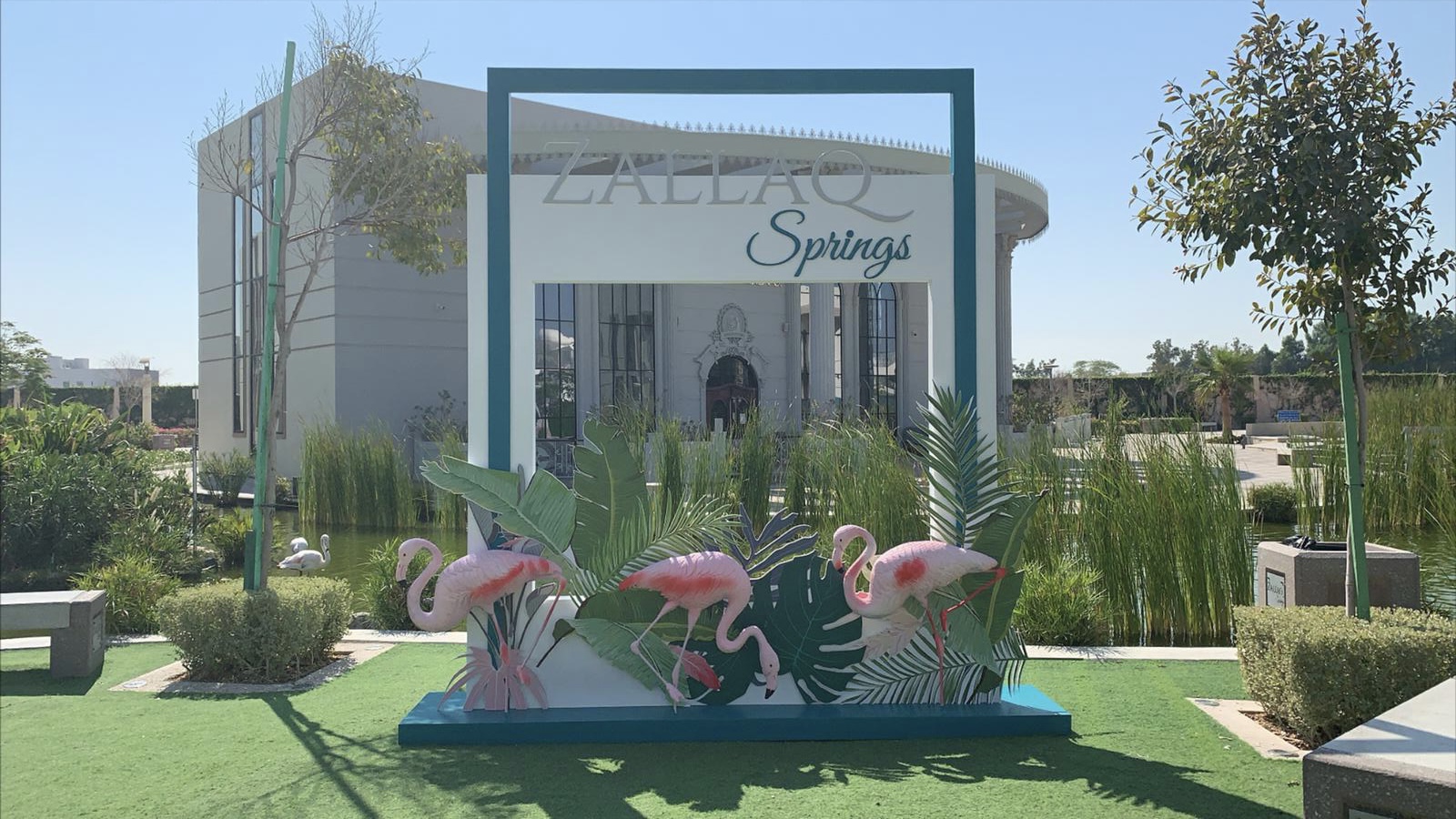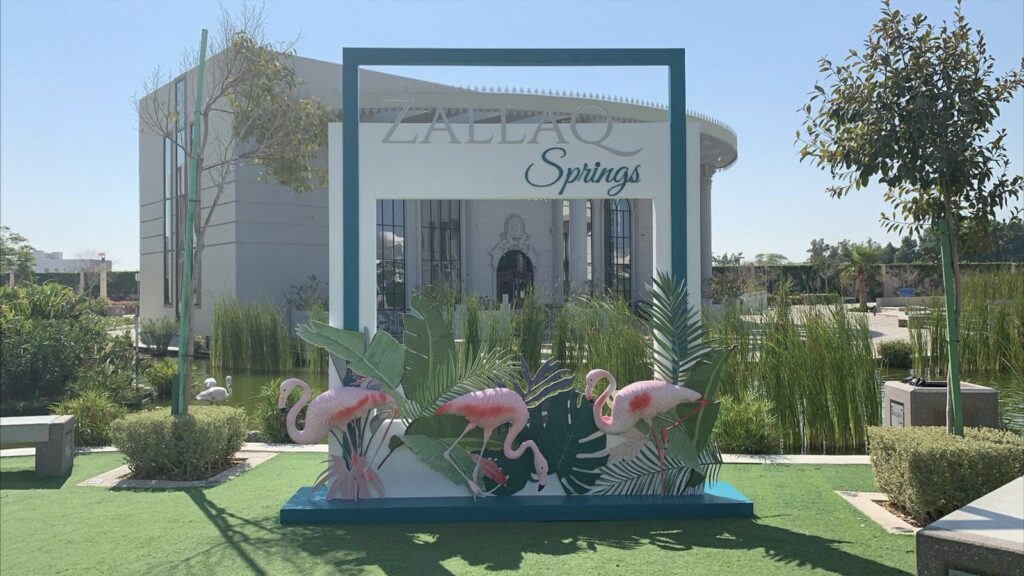 We honestly have everything we need in this one location
If we get a sudden muscle spasm, we can walk into BeRehab which is a fully equipped healthcare facility!
To add more icing on the cake, our nails will be taken care of at N Spa. Need some sugar? Ice cream from Happinest! And, when winter comes, it'll be the perfect time to dine outdoors – or even just take a walk with those beautiful views.
Dining is open for everyone to enjoy right now, so pick your spot, take in the scenery and relax for a while!!
Here are some more places you'll find there:
"They've got everything" is an understatement, guys!! Visit the Zallaq Springs IG page here to keep exploring all the options you'll have there. Or better yet, drive down to Zallaq and experience it yourself!
Say hello to your new favorite spot