Bahrain takes on Kuwait
Bahrain defeated Qatar by 77-62 to reach the finals of the Fiba Asia Under-16 Gulf Basketball Association Qualifier. After a shaky start that saw the score at 14-24 for Qatar at the end of the first quarter, Bahrain came back in full force ending with a favorable 36-31 at halftime. There was no stopping them now.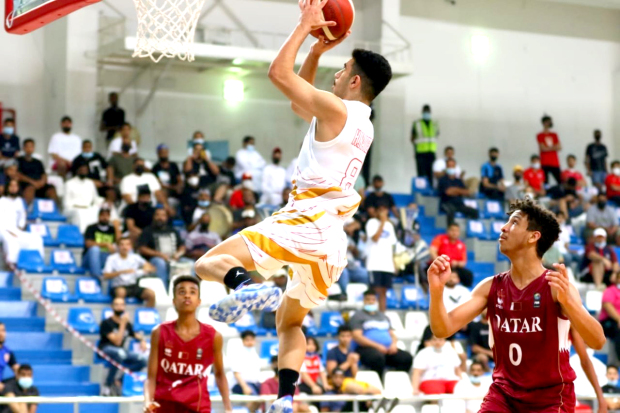 In the last quarter, they roared past Qatar scoring 22 against 16 from our neighbors to the south.
Bahrain will now take on Kuwait in the finals to see who will be crowned 'Champions of the Gulf'. Kuwait had edged past favorites, Saudi Arabia, in a major upset. So this is going to be one exciting match!
Regardless of today's outcome, both Bahrain and Kuwait have earned themselves a spot at the Fiba Under-16 Asian Championship.
Today's match will be held at Zain Basketball Arena in Um Al Hassam at 7 pm. Check out the live stream of the finals HERE.
Go Bahrain!
READ MORE:
Brave CF 53 Gears up for Kazakhstan
READ MORE:
Sharjah Safari Welcomes Southern White Rhino Baby
READ MORE:
This Bahraini Fashion Brand Is All Set for London Fashion Week
البحرين على بعد خطوة من تتويجها بلقب أبطال الخليج
هزمت البحرين قطر بنتيجة 77-62 لتصل إلى نهائيات بطولة فيبا آسيا تحت 16 سنة لإتحاد الخليج لكرة السلة. بعد بداية كانت ضعيفة شهدت النتيجة عند 14-24 لقطر في نهاية الربع الأول لتعود البحرين بكامل قوتها وتنهي النتيجة 36-31 لصالحها مواتية في الشوط الأول ، ماكان في شي يمنعهم من الفوز.
في الربع الأخير ، تجاوزوا قطر بتسجيل 22 هدف مقابل 16 لتغيير النتيجة لصالحهم.
وراح تلعب البحرين الآن مع الكويت في النهائيات لمعرفة من سيربح بلقب "أبطال الخليج". تفوقت الكويت على المرشحين من الدول السابقة، السعودية، في مفاجأة كبيرة. راح تكون هالمباراة حماسية!
بغض النظر عن نتيجة اليوم ، حصلت كل من البحرين والكويت على مكان في بطولة آسيا لكرة القدم تحت 16 سنة.
وتقام مباراة اليوم في ملعب زين لكرة السلة بأم الحصم الساعة 7 مساء. تحققوا من البث المباشر للنهائيات من هنا.