First and foremost, Happy International Women's Day!
In light of this day, we're shouting out all the Bahraini women who aren't only working hard, but setting the bar in their respective fields. These women really work to bring Bahrain to the forefront – you ladies make us proud each and every day!!!
Scroll to check out the full list:
HRH Princess Sabeeka bint Ibrahim Al Khalifa
Starting out strong with HRH Princess Sabeeka, who is the head of the Supreme Council for Women, and has advocated for women's rights in the country for decades. You can watch her Women's Day speech from 2006 above!
Dana Zubari
Local athlete, influencer and founder of Tru Active, Dana Zubari is not only an inspiring and successful role model in Bahrain – she also brings humor and light wherever she goes! A true bright spot.
Wafa Obaidat
If you're looking for powerful business women in Bahrain, look no further. She is the CEO of Obai and Hill, Founder of Women Power Network and Host of Women Power Podcast. Constantly uplifting the women of our region!
Shaikha Mai bint Mohammed Al Khalifa
HE Shaikha Mai is President of the Bahrain Authority for Culture and Antiquities and Chairperson of the Board of the Arab Regional Centre for World Heritage. She is not only influential locally, but globally ask well! She's currently nominated to the position of Secretary-General of the United Nations World Tourism Organization.
HE Shaikha Hala bint Mohammed Al Khalifa
HE Shaikha Hala is the Director General of the Culture and Arts, working alongside HE Shaikha Mai to promote and document Bahrain's Heritage. Not only that, but aside from all responsibilities she has to take care of, she makes sure to pursue her own creative and artistic path on the daily.
Manal Fakhrawi
Manal Fakhrawi is a Bahraini Athlete and Equestrian, she is the first & only female Bahraini jockey who recently took home first place in HM the King's Endurance Cup!
Susan Hunter
Susan Hunter is currently the Chief Executive Officer of APM Terminal Bahrain, which is responsible for operating Khalifa Bin Salman Port – the only commercial port facility in the Kingdom!
Shaikha AlShaiba
A true inspiration! Shaikha lost her arm at a young age but it didn't stop her from being one of the most impressive athletes around!!! She participated in many races and marathons in Bahrain, and was even recognized by HH Shaikh Nasser bin Hamad Al Khalifa for her impressive achievements.
Hessa Al Khalifa
Hessa, also known as @CuriouslyHungry is a local chef who is just a delight to keep up with. She cooks, teaches, collaborates and does it all, really! Shout out to all your interesting stories, Hessa!
Jawaher AlMoayyed
Jawaher is the founder of White Spoon – a business that finds girls and women in Bahrain's community who can't afford to study, and help them pay for their tuition with the profits of the bakery! Talk about giving back!
Jehan Alkhateeb
Jehan is a storyteller, writer and the woman behind Daera Podcast. She shares thought-provoking and inspiring stories about local and global social issues!
Mary-Justine Todd
Mary-Justine Todd is the woman behind Shamsaha (formerly WCCI) which is the first women's crisis helpline in the region!! She dedicates her time to help women in tough situations get the help they need!
Shaikha Haya bint Ali bin Abdulla Al Khalifa
Shaikha Haya is the first female archaeologist in the GCC and committed philanthropist! She is all about preserving Bahrain's Heritage and we're all about her and Bahraini heritage!
Zainab Alsabba
If you're into the Bahraini art scene, you've heard of Zainab by now. She's an architect who specializes in minimalistic mixed media works that really make you contemplate life itself. Her installation pieces are simple yet so thought-provoking and we can't look away!
Mona Al Moyyed
Mona Almoayyed is a Bahraini businesswomen and the leader of Bahrain Businesswomen's Society. She is currently on the board of directors and the executive committee of YK Al Moayyed & Sons!
Sofia Al Asfoor
A super inspiring fashion designer and business woman right here, Sofia Alasfoor is the founder a global brand that's been featured on the shelves of Saks and in magazines worldwide!
Amina Al Abassi
Another designer over here that is putting Bahrain on the map with her inspiring talents!
LocalBH Women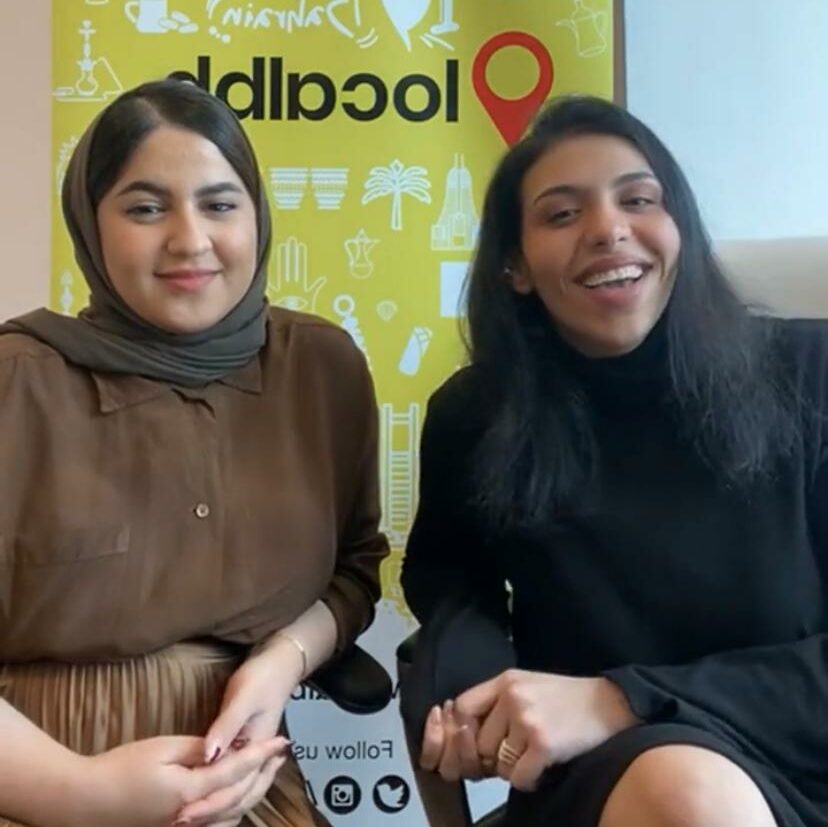 A little bit of self-promotion doesn't hurt right? To the women curating this content all about Bahrain, making life just a little bit easier – Keep doing what you're doing, Fida & Maryam – thank you for keeping us in the loop!!!
You
Yes, you! Every woman reading this deserves to be recognized and congratulated today. Thank you all of inspiring us on the daily, ESPECIALLY, all the mothers out there who really do it all and are the reason we do what we do, in turn!!!
And, of course, some international honorary mentions:
Kamala Harris
The first female Vice President of the United States. Kalama is breaking glass ceilings and getting things done!
Greta Thunberg
18 year old Greta Thunberg has BEEN a climate change activist for years now! She is currently on the list of nominees for the Nobel peace prize which honestly makes us feel a little bad about how we spent our teenage years…
Malala Yousafzai
Women's Education activist, Nobel Prize winner, author and all around boss. Malala didn't only fight for her own education but for all young girls out there and we couldn't be more impressed and appreciative!
Meghan Markle
Actor, Duchess and philanthropist – Meghan Markle really does it all!!
Oprah Winfrey
We all grew up watching her and she's still doing the damn thing. Oprah started out at the Oprah show and now she has her OWN network, Magazine and is one of the first self-made female billionaires!
Jancida Ardern
Jacinda Arden is the Prime Minister of New Zealand – a true global power over here who handled the pandemic suuuper impressively!
Happy International Women's Day, ladies!