Getting closer to buying groceries with crypto!
We've got news!! Guys, your daily grocery can now be done using cryptocurrency! Eazy Financial Services "EazyPay" has partnered with Binance in a revolutionary move towards crypto payments! Places like Lulu Hypermarket, Sharaf DG, and Al Zain Jewelry as well as our fave Jasmi's now accept 70+ cryptocurrencies from Binance Pay!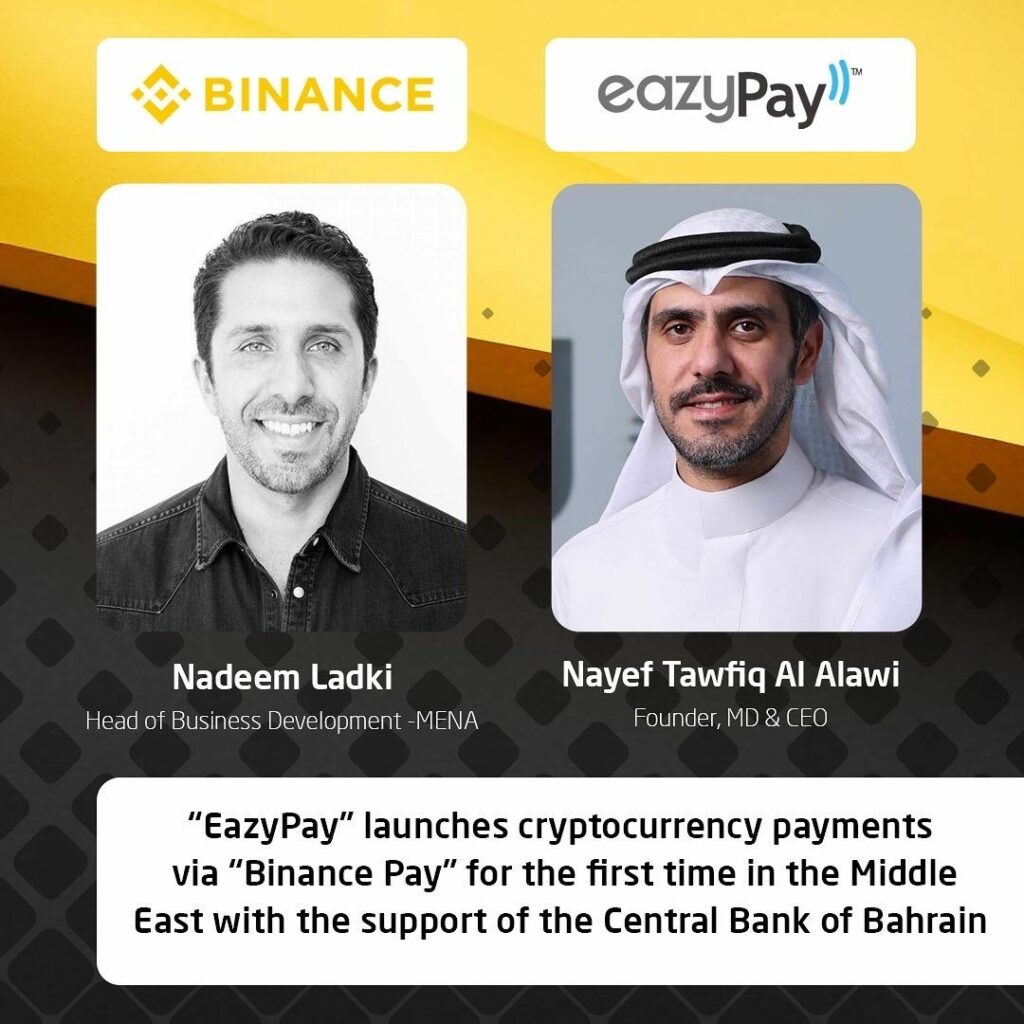 Eazy is the first and only acquiring financial company enabling revolutionary crypto payment acceptance for "In-Stores" & "Online" payments in the entire MENA region! So how does it work? You can pay at stores in "Real-Time" with cryptocurrency by simply scanning the QR from Eazy's POS using the Binance App and selecting the preferred cryptocurrency!
So starting today, you can use Binance Pay over EazyPay 5000+ Point-of-Sale (POS) Terminals & Online Payment gateway across Bahrain!
This is a big step toward the future and Bahrain so is getting there!
READ MORE:
F1 2023 Race Calendar Has Just Been Released & Bahrain Is Scheduled to Open the Season!
READ MORE:
Local Artist in Spotlight: Ahmed Fuad
READ MORE:
Kate Middleton Wore the Bahrain Pearl Drop Earrings to the Funeral of the Queen in a Subtle Tribute