Is there such a thing as too much greenery?
stc doesn't think so, they just launched their "Trees for Life" campaign. In cooperation with the Supreme Council for Environment and the Ministry of Works, Municipalities Affairs and Urban Planning. It's the largest national afforestation campaign we've seen in Bahrain, yet!
His Excellency Dr. Mohamed bin Mubarak bin Daina, Special Envoy for Climate Affairs and Chief Executive of the Supreme Council for Environment stated that the council is very keen on this project and all afforestation efforts. As they contribute to adapting to climate change, reducing carbon emissions, and reducing temperatures.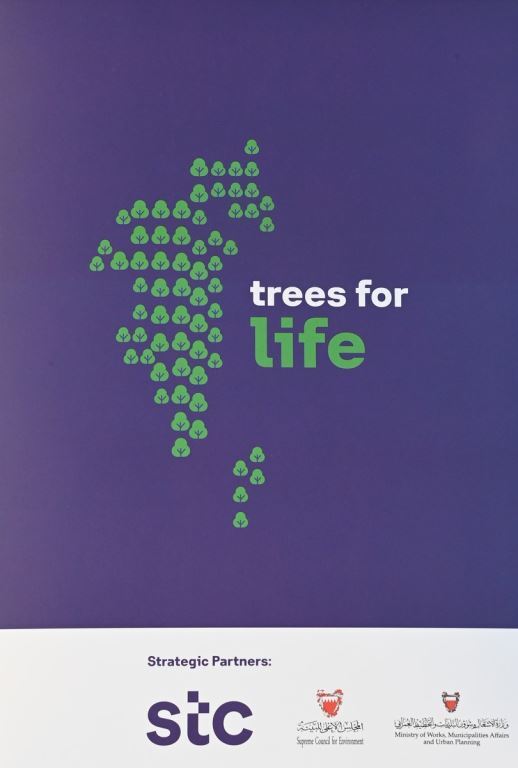 As part of the campaign, the Supreme Council for the Environment also developed a study to help select the type of trees that are best suited for Bahrain's environment. Plants that would be suitable would require the ability to bear the country's temperature and salinity levels. They also should not need to consume large amounts of water in order to not affect the infrastructure.
stc BahrainChief of Government Affairs Shaikh Zeyad bin Faisal Al Khalifa, stressed on the importance of these national initiatives, saying:
At stc Bahrain, we always strive to undertake projects and initiatives that contribute to the sustainable development process within the framework of our responsibility towards Bahraini society. Through this national campaign, we have also developed a clear strategy and a long-term action plan in cooperation with our partners to increase the percentage of trees and afforestation in Bahrain. In which contributes to reaching the environmental balance by reducing pollution, air purification, environmental protection, and community preservation
Can't wait to see it all happen!
READ MORE:
Bahrain Just Launched a Portal Where You Can Report Any Vaccine Side Effects
READ MORE:
Great News: Cinemas Will Reopen in Bahrain This Eid
READ MORE:
This Expo Center in Bahrain Is Set Out to Be the Largest in the Middle East