The Indian Community Relief Fund launched five helplines for women in Bahrain earlier this month! All helplines will be running 24 hours a day and will be answered exclusively by women.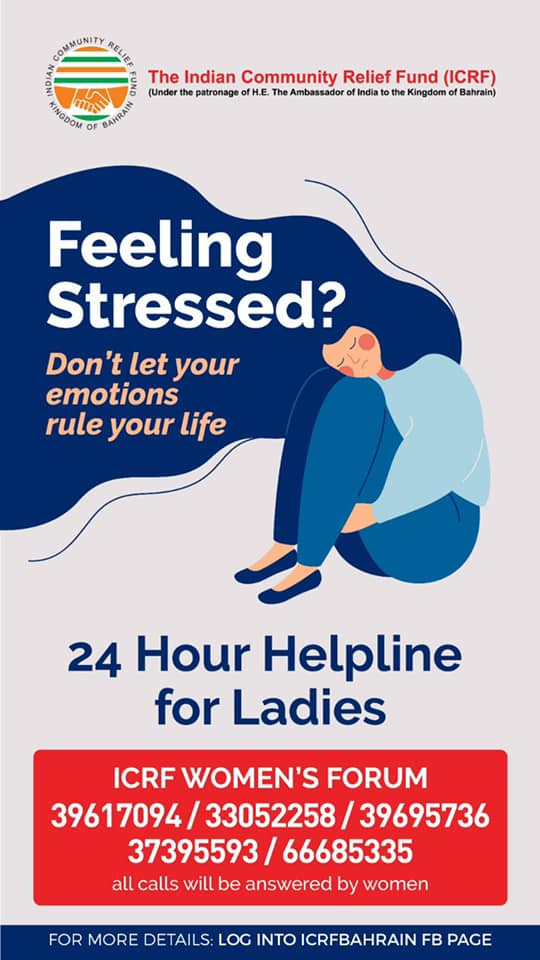 The aim of the helpline is to provide comfort to women in distress no matter their social position or situation.
And, women in Bahrain have another option too
Shamsaha is another organization that operates a 24 hour helpline to aid those affected by domestic and sexual violence.
Props to these organizations for stepping up to support women!
If you or someone you know is currently suffering from abuse, call Shamsaha on 38447588 / 66710901 or the ICRF helpline on 39617094 / 33052258.
READ MORE:
Local x Local: Mary-Justine Todd Talks About Bahrain's Only 24/7 Women's Crisis Care Advocacy
READ MORE:
Feena Khair Is On A Roll Again: 300 Laptops Were Donated To Bahrain Polytechnic Students
READ MORE:
Mobile Vaccination Units Are Now A Thing & Bahrain Is The First In The Region To Have Them