The Bahrain Society for the Prevention of Cruelty to Animals is in danger of closing down its Animal Welfare Center in Askar due to a financial crisis and they need your help. BSPCA has been a registered charity for over 40 years, providing services like governmental consultation, spay and neuter programs, educational programs for children, and more.
They are offering free adoptions for animals that have been in their care for over 2 years. To help, you can donate money to their account via bank transfer or BenefitPay, pass by their thrift store or shelter, or use their quick pay link HERE.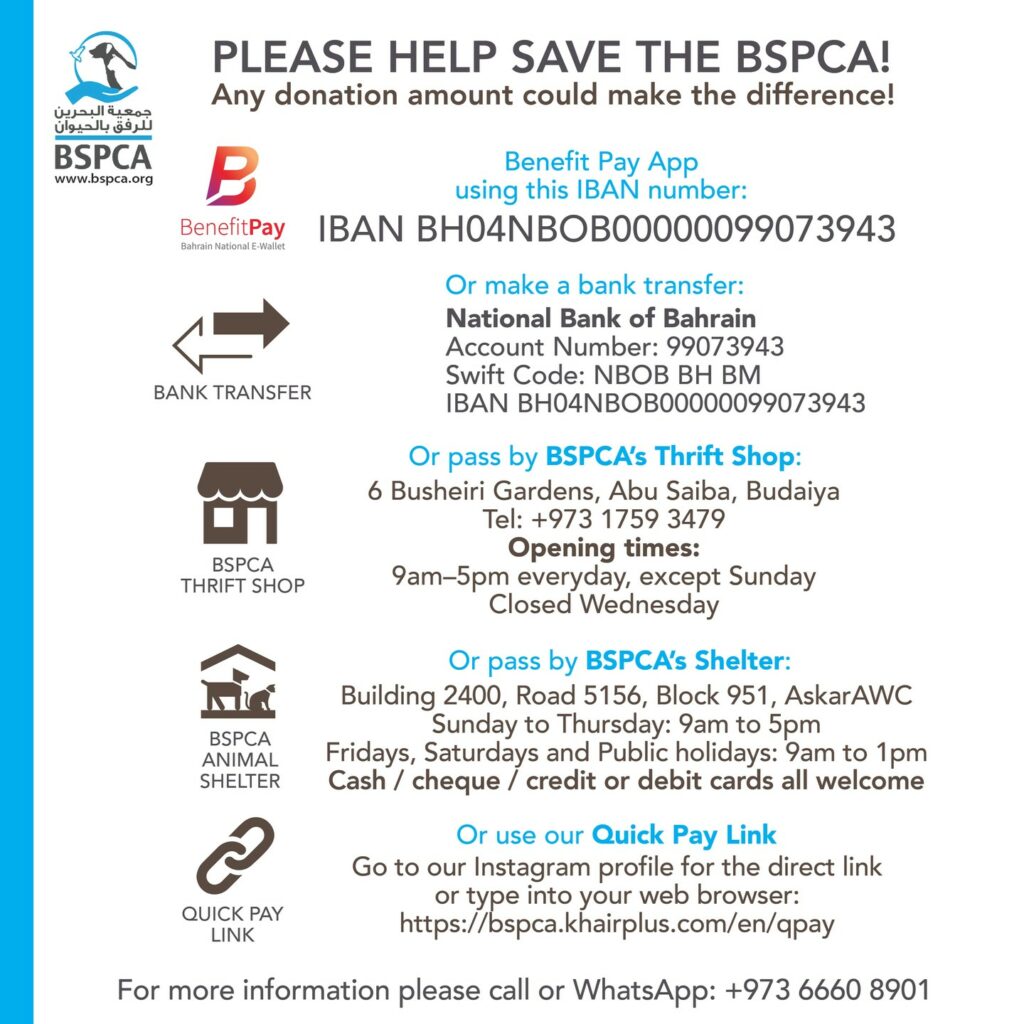 Donate as much as you can. Every dinar helps.
READ MORE:
This Weekend: Check Out These 8 Events in Bahrain
READ MORE:
Gulf Air Partners With Emirates to Offer Perks Like More Destinations and Check-in Transfers!