Another way to give back during the holy month
We're sure everyone's aware of Shamsaha in Bahrain, what with it being Bahrain's first and only 24/7 women's crisis care line in our country. Shamsaha's mission is to advocate for women's empowerment and protection throughout the Middle East. How it operates is basically with a team of dedicated volunteers and two helplines, operating 24/7 – with the primary goal being to support women in Bahrain, of any age or nationality, who may be facing any type of abuse – in the workplace, at home or anywhere else really.
This Ramadan, Shamsaha has partnered up with some local businesses to raise funds and awareness. The fundraising campaign aims to raise funds in support of Shamsaha's initiative to empower and protect women through different programs. You can run with Lettuce Run, work out with Crossfit Delmon and there'll even be an auction held by Arados Auction House, with each event's aim being to raise maximum funds for Shamsaha's programs, drawing awareness towards its important position in our country and region.
Check out the details below: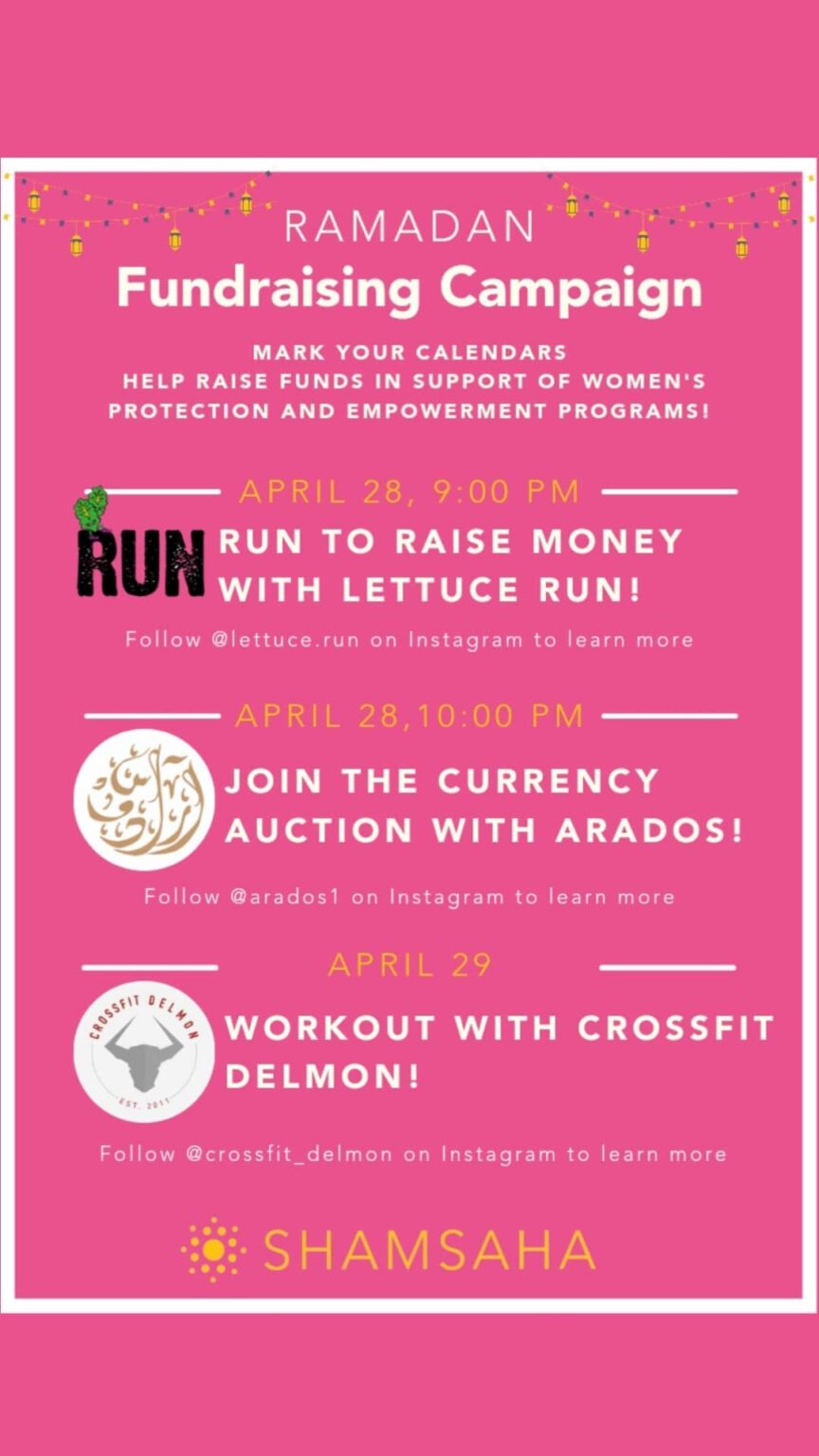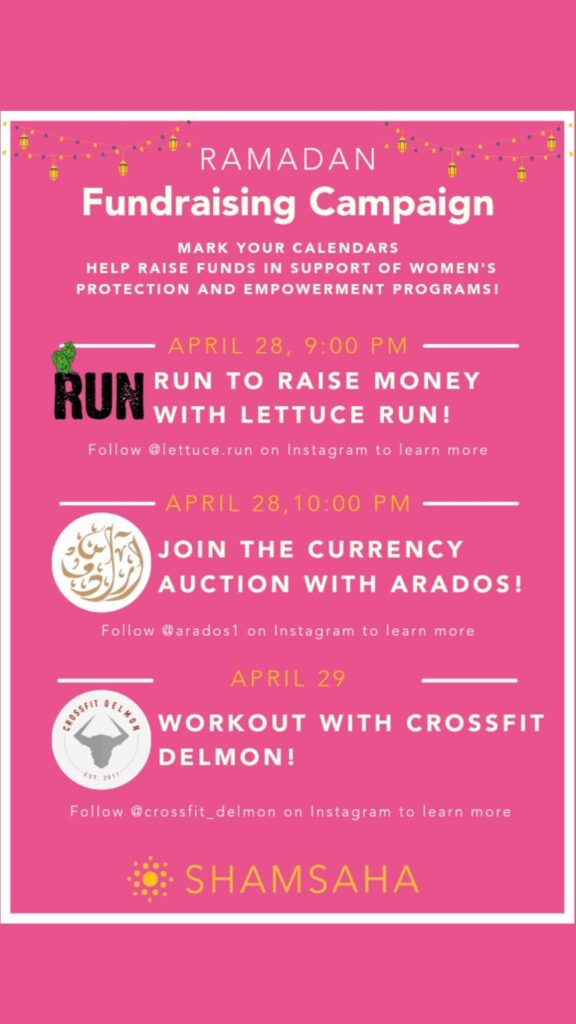 Make sure you spread the word!
You can follow Shamsaha HERE to stay updated.
READ MORE:
BIC Is Opening Its Tracks for Joggers & Cyclists and You Can Register Right Now
READ MORE:
Bahrain Is Showcasing Local Musicians at Dubai Expo 2020 & You Can Apply
READ MORE:
Save the Environment: This Local Spot Will Pay You to Recycle Their Water Bottles