Ramadan 2020 is going by so fast, can you believe we're halfway through it?
Fun fact; according to Twitter statistics, there were over 17 million tweets about Ramadan this year, 70% more than in 2019! Maybe it's us staying at home making us spend more time online and upping the record.
We thought we'd share some of our favorite Ramadan related memes out there on the internet to make us Millenials a little more connected during this holy month as well as to pass some time before Iftar.
Check out 14 funny Ramadan tweets/memes that are totally relatable below!
1. Our favorite late night show host saying thanking our faavorite animated sponge.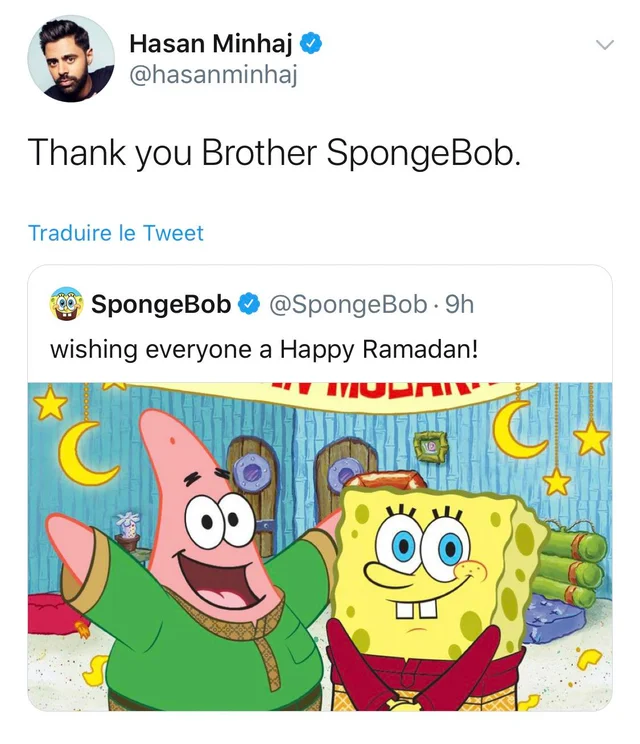 2. Such a mood for all of us.
3. Kinda hard to choose… which one do you like more?
4. LOL only time will tell.
5. Every second counts
6. Never thought of it that way?
7. For real…
8. Accurate
9. 100%
10. These new abbreviations are perfect for Ramadan
11. This is so true…
12. If you know you know
13. So accurate! 14. Why it gotta be like that