Mission literally impossible!
The Hollywood star Tom Cruise is filming the seventh installment in the Mission: Impossible series, let's just get past that first, okay? So Tom Cruise is currently shooting in Birmingham on a set to make it look like Abu Dhabi, and the actor with all the brains and looks (okay!!?) lost his BMW X7, which had been used to ferry around the star filming across the city. The car had his luggage and belongings, worth thousands of pounds.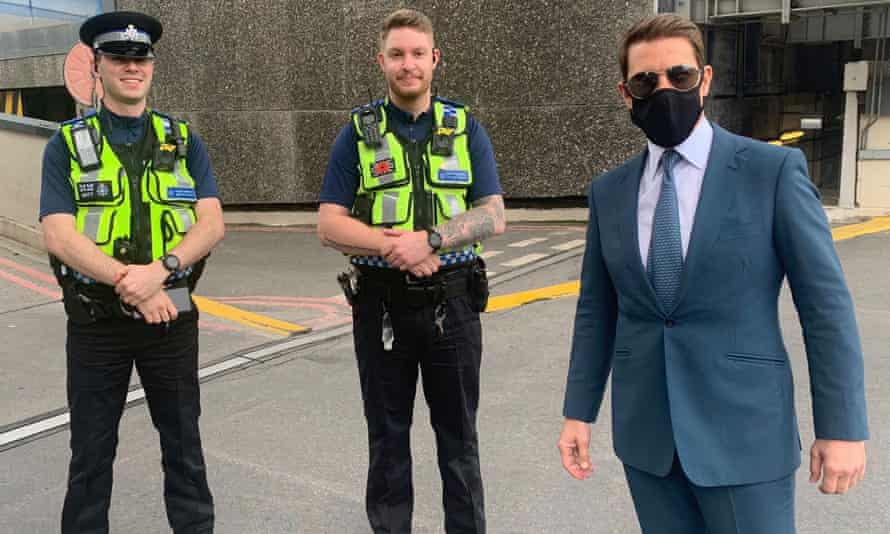 The SUV was recovered shortly around 3 miles away from where it was initially parked, the Grand Hotel, where the actor was staying. Though the stolen car was recovered, his belongings were still missing, which were worth thousands of pounds, talk about 'Risky Business'.
He had us at hello!
READ MORE:
This Kid Made BD150,000 over the Pandemic All by Selling His Weird Whales
READ MORE:
The Tiffany adorns Beyoncé while Basquiat frames Jay-Z
READ MORE:
7 Movie Sequels We Can't-Wait to Watch in 2021
 توم كروز يفقد سيارته أثناء تصوير فيلم Mission Impossible، شلون؟
المهمة مستحيلة حرفيا!
نجم هوليوود الشهير توم كروز يصور الجزء السابع من سلسلة افلامه المهمة المستحيلة ، يتم التصوير في برمنغهام في موقع تصوير حق يطلع مثل أبو ظبي ، والبطل بكامل حضوره العقلي  ضيع سيارته BMW X7 ، والي تم استخدامها للتنقل بين الأماكن إلي يصور فيها عبر المدينة. كانت السيارة تحمل أغراضه ومتعلقاته الشخصية التي تبلغ قيمتها آلاف الجنيهات.
تم استرداد السيارة الرياضية متعددة الاستخدامات على بعد حوالي 3 أميال من المكان الي كانت متوقفة فيه في البداية ، فندق جراند ، مكان إقامة الممثل. على الرغم من استعادة السيارة المسروقة ، إلا أن أغراضة مازالت مفقودة ، والي قيمتها  تساوي آلاف الجنيهات. يلا أهم شي السلامة.