If you want to revamp your outfits, check out the list below
It's officially summer but this hot weather season won't be like the rest.
Even though we're under lockdown restrictions all over the world, it doesn't mean we don't have to look good! Of course, we're not complaining, wearing sweatpants on the daily has been amazing, BUT wearing a cute outfit every now and then will actually make you feel good, so mark this off as self-care!
Below are some of the top fashion trends that are going on for summer 2020, check it out for inspo to add to your own closet!
READ ALSO: 2020 Fashion Trends You'll Probably See In The New Year
1. Bermuda Shorts
These shorts are comfy and in style for this summer, so you can cool off, feel comfortable and chic all at once! You can also play with the varying styles these shorts come in which makes it versatile in its ability to transform outfits.
2. Linen Bermuda Shorts
Bermuda shorts but make it linen! These shorts are trending this summer and you'll look like the fashionista of the (social-distancing) crowd rolling in these bad boys. Who knew style could be so effortless?
3. Mesh Toggle Ruched Top
Nothin says 'fashion' like a little bit of mesh. These mesh tops have been a wardrobe staple the past few years, and the more they play around with the cutting and tailoring, the more modern it becomes. You can wear these out on your evening walks or on your next friends zoom call while you wait till you can wear them out for real!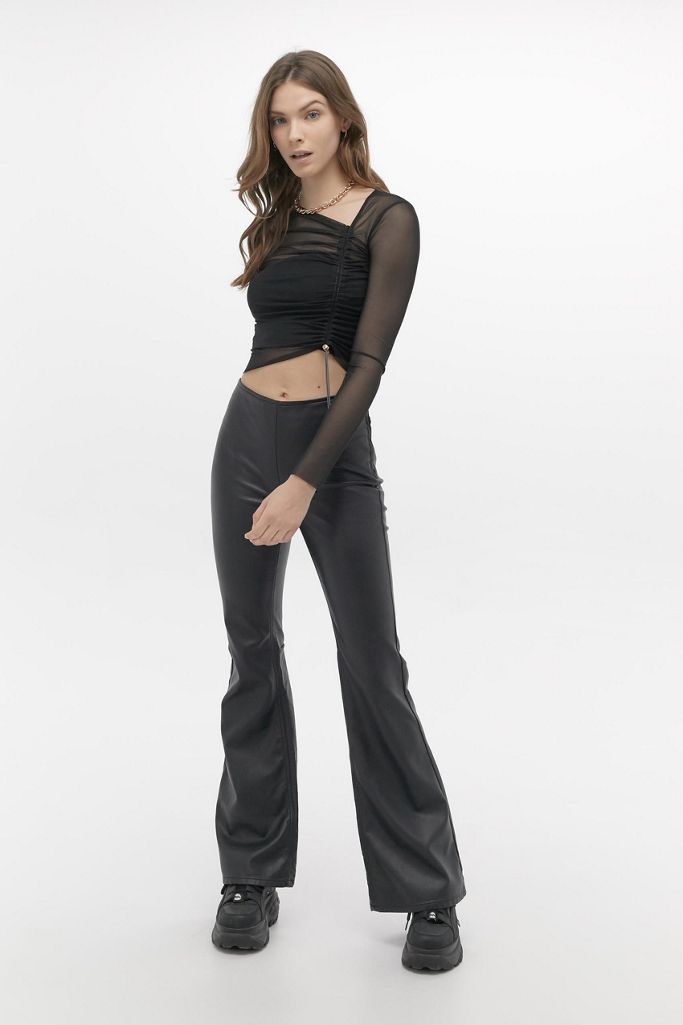 4. Cropped T-shirt with Drawstring Waist
This is the new street-style trend of 2020, the cropped oversized shirt with a drawstring waist. Want to look like you're in with the fashion trends of the new season? Cop one of these cropped fits!
5. Knit Polo Shirts
Knit polo shirts are back! Remember wearing these every day during school? These polo shirts aren't just comfy, they're actually perfect for the summer weather! They can also be super versatile, coming in different colors, patterns, and you can rock your favorite brand for an added fashion touch.
6. Baggy High-Waisted Shorts
We stan a pair of comfortable shorts. These are great for the summer so we're happy they're trending this year! Super comfy and aren't a one-size thing… there are tons of different patterns and cuts that you can get to fit your own style.
7. Split Colors
It might not be for everyone but it's definitely the new fashion trend! Split colors is like the newest wardrobe statement piece and can come in literally any type of clothing from shirts, pants, socks, etc.
8. Toni Top
This cute two textured top is the perfect summer essential! It's simple but makes for a bold fashion statement at the same time. You can pair it with a pair of denims or bike shorts, whatever you have in your closet and it'll make the outfit complete!
9. Neon Colors
Neon colors are making a big splash this year and it's literally the number one fashion trend. Pick up a pair of neons in any type of clothing and you'll become the most stylish one walking down the street.