Relaxation and recreation
When the weather is just gorgeous and you love spending time outdoors, you'll want to make your balcony, patio, or garden a comfortable haven for entertaining or simply vibing by yourself.
Cause' lounging outside is as appealing as kicking back on a comfortable sofa in your living room!
An outdoor space is really an extension of your indoor space, so if you're looking to transform it into an inviting escape from the hustle and bustle of everyday life, you've got to check out Marina Home's JOIE DE VIVRE, outdoor collection!
Whether you are hosting a BBQ dinner, having a pool brunch or simply enjoying a morning cup of coffee, you will love how this collection effortlessly enhances the beauty of your outdoors!
The JOIE DE VIVRE luxurious outdoor furniture and décor collection is crafted with durable, weather-resistant materials making its lasting impression through the season.
Let us talk about a few must-have pieces from this elegant collection
LARGO SOFA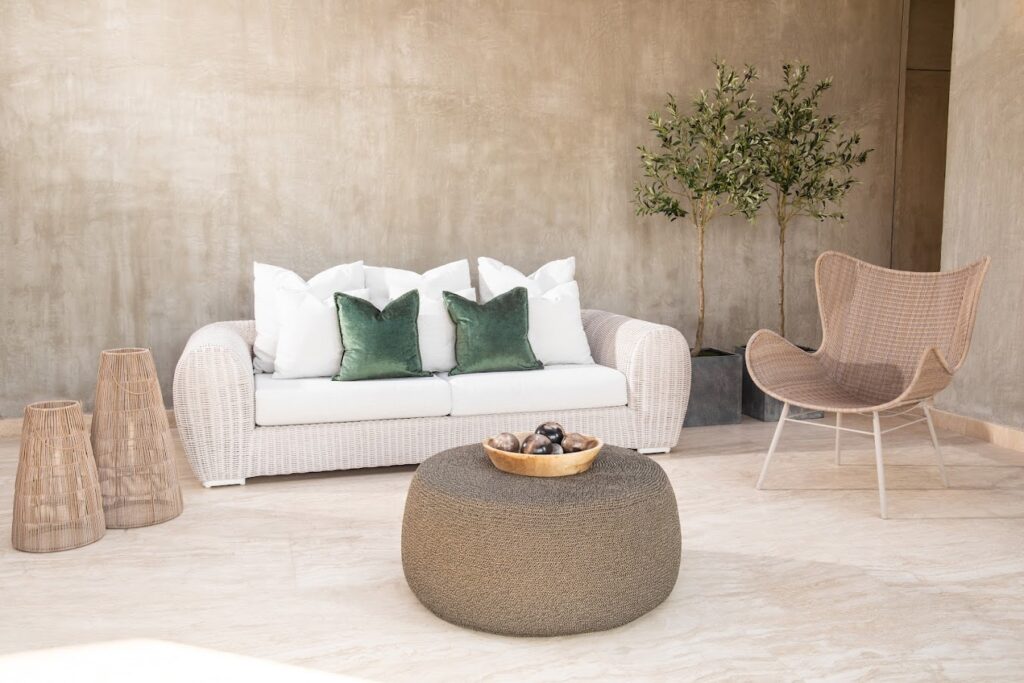 The white and chalk-hued outdoor three-seat sofa showcases a wonderful riviera vibe. This laid-back seat exudes coastal chic, making it the ideal piece to place next to the pool, on the terrace, or balcony.
JONDAL OUTDOOR COFFEE TABLE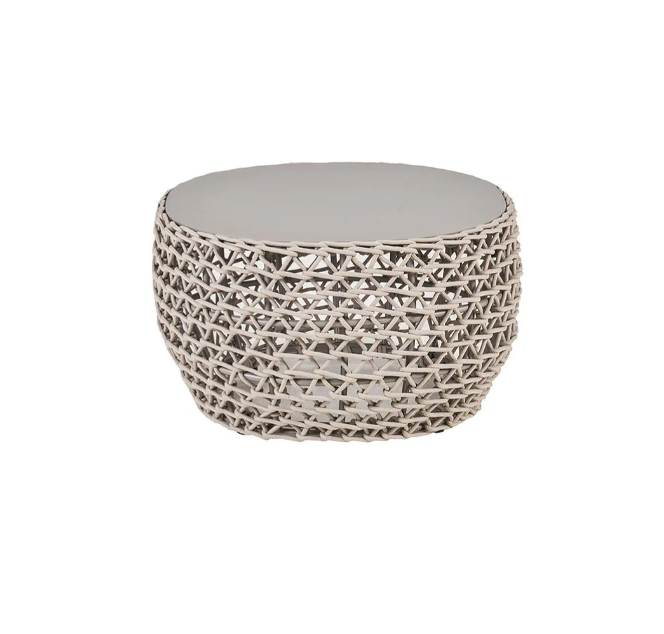 With its chunky textured base and sleek top, this beauty stands well alongside neutral-hued furniture, accessories, and plenty of faux or fresh plants of course. All you need now is your favourite drink, and you're set!
PRIMAVERA OUTDOOR DINING CHAIR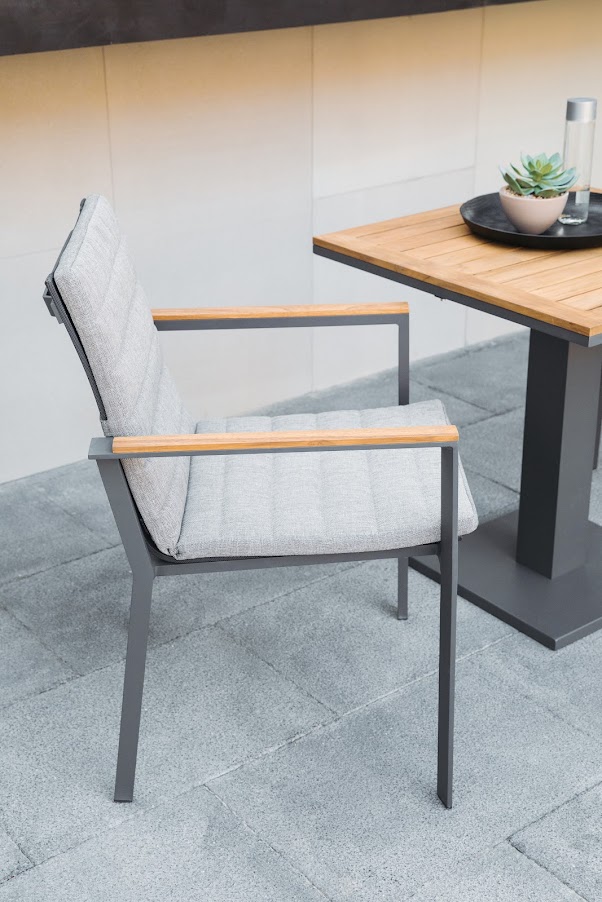 If you`re looking for an outdoor dining chair that`s perfect to sit back, eat and relax in, this outdoor chair is the one to go with. Boasting a strong base and covers that are removable, this chair can withstand a variety of weather conditions
Complete the look to include anything to make spending time there more comfortable, which can mean everything from shelves and dividers (for ornaments, crockery, pot plants, and more) to rugs, parasols, lanterns, stools, sofas, side tables, and serving accessories, such as trays.
Marina Home has got all that and more!
Have a look at their collection here.
The perfect addition to your outdoor space!
READ MORE:
10 Things to Do This Weekend in Bahrain: Dec 8-10
READ MORE:
Check Out This Group Art Exhibition at Bin Matar House Over the Weekend
READ MORE:
Enjoy an Evening of Classical Music With These Young Italian Soloists in Bahrain