Picture this:
You're hanging out, it's a week before Christmas and you receive this email: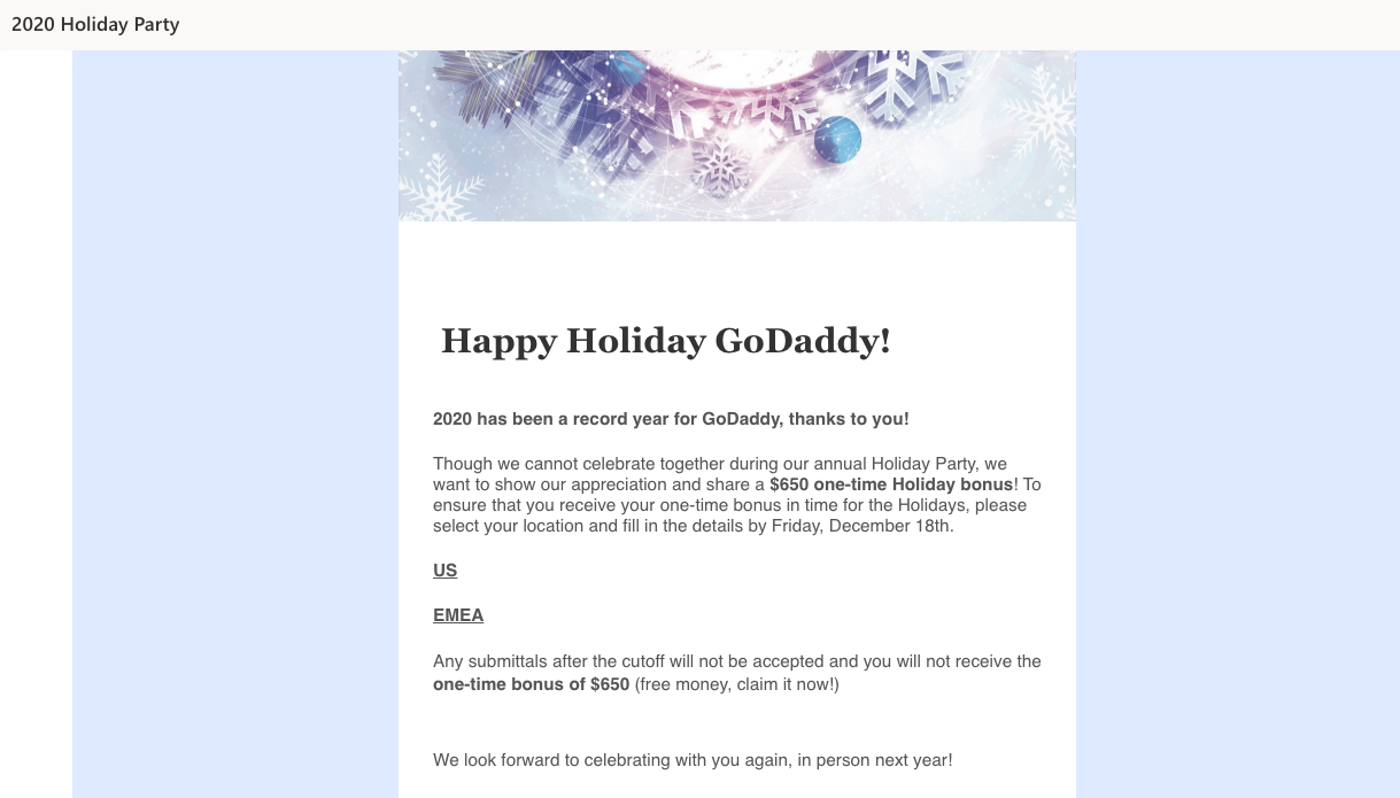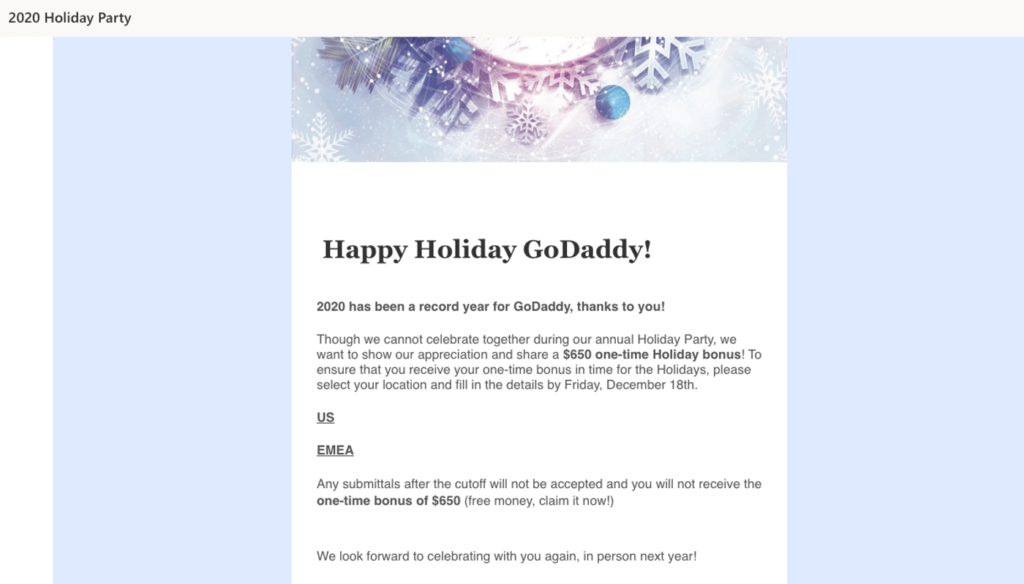 And, obviously, you get super excited
And you click the link. The link from the company email with your company domain telling you to apply for a bonus…
Like any other sane person in this world would
Two days later, you're out here thinking about all that extra cash you're about to spend, you get a follow up email telling you:
You failed
It was fake. A prank.
No money AND you have to attend a training course… because it was a phishing test
That's Go Daddy's idea of company improvement and 500 employees fell for it. 500!! Which pretty much makes them the worlds cruelest employers!
Go Daddy's management right about now:
Congrats, Go Daddy – This'll go down in 2020 history
READ MORE:
Get Your Fitness & Nutrition In Check With This PT in Bahrain
READ MORE:
This Fusion Restaurant In Adliya Has The Good Stuff & We Want It All
READ MORE:
We're Getting Goosebumps From This Local's Journey To The Top With The Bahrain Flag