It's official, BRAVE 29, a huge MMA event has taken over Bahrain and one lucky winner will bring home a 6.2 KG gold belt.
This week Bahrain hosts Asia's largest MMA event, Brave 29. Over 500 athletes from 60+ countries are flying into Bahrain to compete in the International Combat Week, Brave Combat Federation was founded in 2016 by Sheikh Khalid bin Hamad Al Khalifa who's also founded KHK Sports, KHK MMA, and Bahrain MMA Federation and has since become the fastest growing MMA promotion event in the world. MMA fans can now watch BRAVE fights all over the world like Brazil, India, England, and Ireland.
Fun fact, the Bahrain Team is ranked the #1 MMA team in the world!
During the biggest sports event of the year, world-class MMA fighters can compete to win the tournament and hold the KHK World Championship title. On the 15th, a BRAVE29 champion will make history and take home the world's most expensive belt, made of 6.2 KG of solid gold and a hefty cash prize of $100,000 US. The belt alone is the biggest prize in sports history surpassing any trophy or belt ever awarded.
Here is this week's schedule: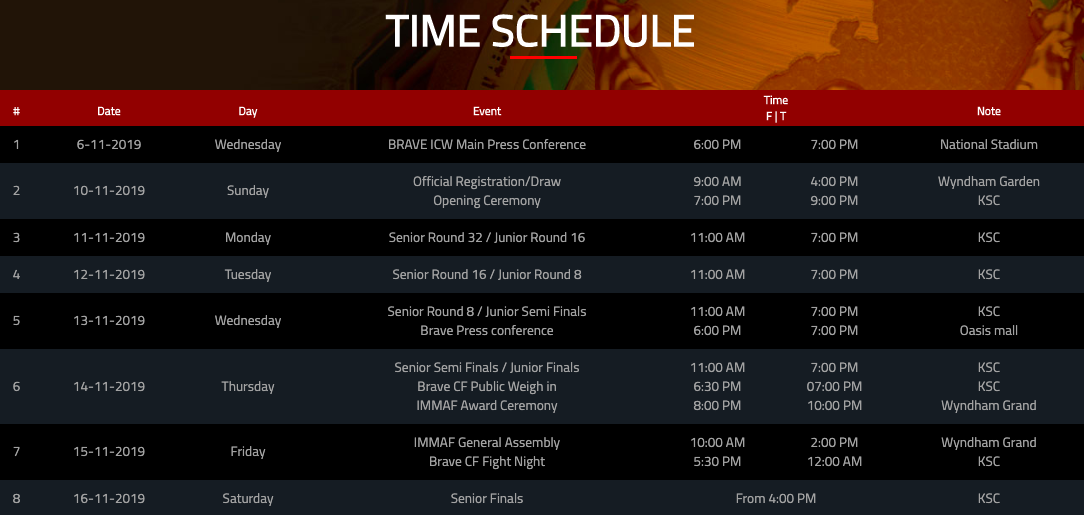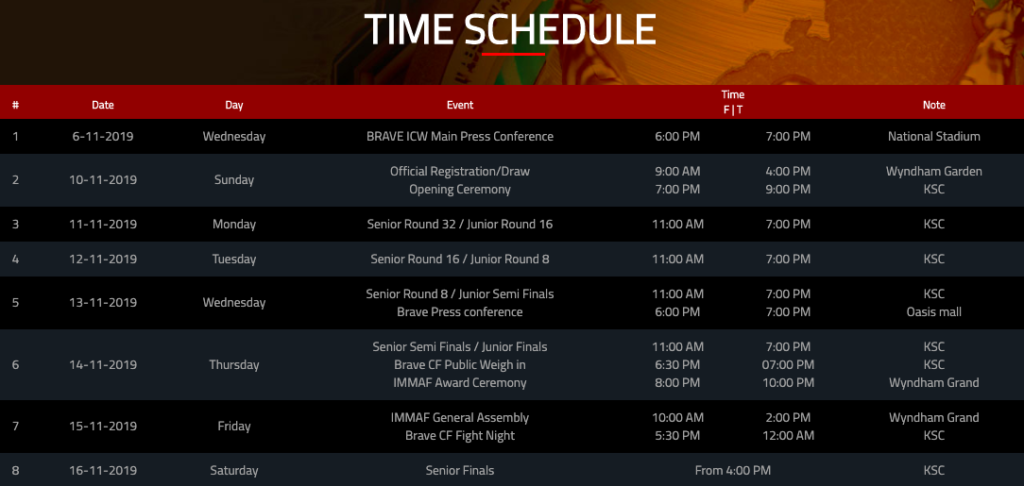 The IMMAF fights are open to the public and the BRAVE 29 championship will be headlining the combat week this Friday at Khalifa Sports City Arena.
WHEN: Friday, November 15th, 2019
WHERE: Khalifa Sports City Arena, Isa Town
TIME: 5 PM – 12 AM | Doors open at 4:30 PM
PRICE: 10 BD+ | Premium & VIP tickets are SOLD OUT
Purchase TICKETS here or here.