Better days are coming, they're called Friday and Saturday.
Thursday
#music Stranger Synths
WHAT: A synthwave music event where you'll hear subgenres like vaporwave, outrun, cyberpunk, and more. Perfect for the electro/punkrockdisco fans.
WHERE: Brazil Rodizio Grill & Lounge
TIME: 8 PM – 2 AM
PRICE: FREE
#music Soul Society
WHAT: An event solely focused on House music. Party like there's no tomorrow! Late 'till after hours.
WHERE: Cafe Italia
TIME: 9 PM – 4 AM
PRICE: Free Entry before 11 PM | 10 BD after 11 PM.
#music House District
WHAT: Deep, Soulful House and Funk Music. If you are an Amwajian and don't want to make it out to Adliya, Juffair, or Seef, check this out!
WHERE: Corners, Dragon Hotel
TIME: 8 PM – 2 AM
PRICE: Free Admission
#music Tiger Roar Collectives
WHAT: A fun event celebrating creativity and art, featuring the music of international DJ Sami Dee, 25 floors up! There will be graffiti art, merchandise, Tiger giveaways and more.
WHERE: Alto, Downtown Rotana
TIME: 8 PM – 2 AM
PRICE: Free before 11 PM
#comedy Laughathon: Survival Instincts
WHAT: Zakir Khan is the current No. 1 artist in Indian stand-up comedy. He is the most popular and loved comedian in the country. Zakir will be performing with one hour of funny, humorous stories that draw inspiration from his early life in Indore (a small city in India). He is coming to Bahrain to bring you a night of joy and laughter.
WHERE: InterContinental Regency
TIME: 8 PM – 10 PM
PRICE: 10-20BD | Purchase Tickets here.
#festival Lebanese Festival
WHAT: All weekend celebration for Lebanese Independence Day. Top-class gastronomy and Pashawat live entertainers.
WHERE: Sofitel Zallaq Thalassa Sea & Spa
TIME: 7 PM – 2 AM
PRICE: 21st & 22nd Nov. Outdoor Event | BD20net (live station buffet + soft beverages)
#music Live Irish Music by Desert Rose String Band
WHAT: Live music by great Irish musicians. It'll be quite the vibe!!
WHERE: Maguire's Irish Restaurant
TIME: 8 PM – 12 AM
PRICE: Free
#food Seafood Buffet Night
WHAT: Indulge in a delicious international seafood buffet while admiring the stunning views of the city! Exciting prizes like complimentary night's stay, spa massage and much more. WhatsApp 33660312 for reservations.
WHERE: Wyndham Grand
TIME: 7 PM – 11 PM
PRICE: 18.2 BD
#food Tandoori Night
WHAT: Savor an exotic spread of mouth-watering kebabs cooked to perfection by Chef Mahipal Singh. Available for up to 2 guests to share and includes select Indian beverages.
WHERE : Nirvana, The Ritz-Carlton, Bahrain
TIME: 12 PM – 3 PM | 7 PM – 11 PM
PRICE: 30 BD
#food&drink Beer Brunch
WHAT: Treat yourself at Downtown Bar with unlimited beer and tequila, pairing with quesadilla and enchilada platter with a special theme going on!
WHERE: InterContinental Regency
TIME: 8 PM – 12 AM
PRICE:18BD just alcohol or 26BD w/ alcohol + food
#ladiesnight Solymar Ladies Night
WHAT: A fun ladies night by the beach ft DJ Ashy Bennani! Get your toes sandy and enjoy unlimited drinks from 8 PM – 11 PM including the famous Tropical Pina Coladas, Mojitos and more.
WHERE: Solymar Beach
TIME: 7 PM – 11 PM
PRICE: Free Entry to Ladies & Gentlemen
#expo Jewellry Arabia
WHAT: Jewellery Arabia is one of the largest and most prestigious jewellry exhibitions in the Middle East. Over 550 exhibitors from 30 nations join this event.
WHERE: Bahrain International Exhibition & Convention Centre
TIME: 10 AM – 7 PM
PRICE: Free Admission
#music Swag Thursday
WHAT: A club night at Apollo is for party animals! If that's you then check this place out.
WHERE: Apollo Club
TIME: 11 PM – 2 AM
PRICE: 5 BD + 1 free drink | Couples & Ladies Free Entry
#sports Fight Night
WHAT: Bahrain Boxing Club presents a huge Charity Boxing Event you don't want to miss! With 14 fights lined up with fighters from all over Bahrain and even some from Saudi are coming as well as an all women's team flying from Jeddah that a documentary is being made about them. Proceeds will be given to several local Bahraini charities.
WHERE: Crowne Plaza
TIME: 7:30 PM – 12 AM
PRICE: Buy tickets at the door for 35BD free three-course meal two weeks gym membership alcoholic beverage
#food Taco Thursday
WHAT: Every Thursday is Taco Thursday! Indulge in unlimited tacos and live music by the Latin Queens. It's the perfect way to end the long work week with lots of fun.
WHERE: Links, Royal Golf Club
TIME: 7 PM – 10 PM
PRICE: 12BD non-member 10BD per member.
#food Meat Lovers Platter
WHAT: ALL the grilled meat sauced and smoked to perfection in a charcoal grill served with mouthwatering side dishes and unlimited beverages. There'll also be live entertainment by the Overdrive Band Rics!
HERE: Ric's kountry Kitchen Bahrain
TIME: 6 PM – 10 PM
PRICE: 13BD
#outdoorevent 5 PM AT BAB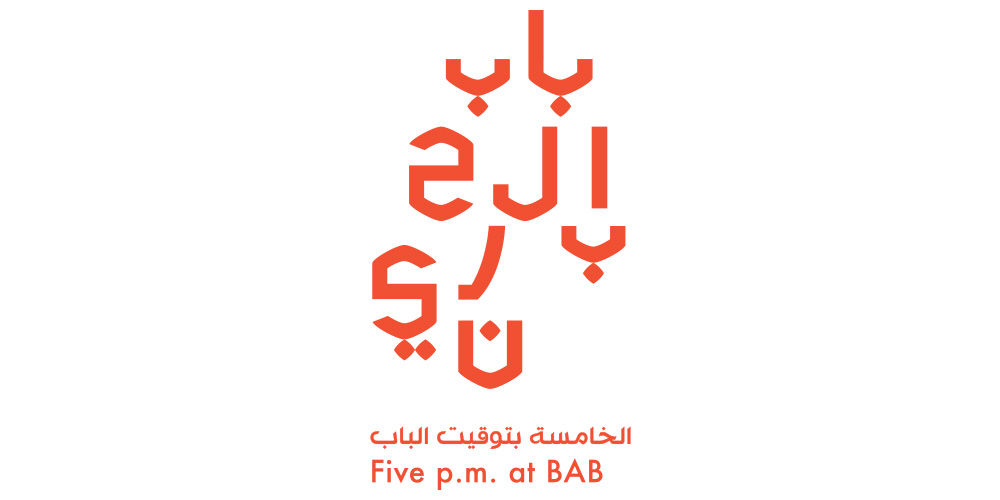 WHAT: A little over a month left of this daily event! Full of family-friendly activities including live performances, workshops, music, and art.
WHERE: Bab Al Bahrain
TIME: 5 PM
PRICE: Free
#art Beyond Silence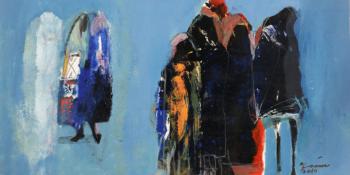 WHAT: An art expo by Dr. Rashid Diab a Sudanese Artist. Check his incredible art out it'll be an emotional and expressive experience!
WHERE: Bahrain National Museum
TIME: n/a
PRICE: Free Entry
#art Abdullah Yousif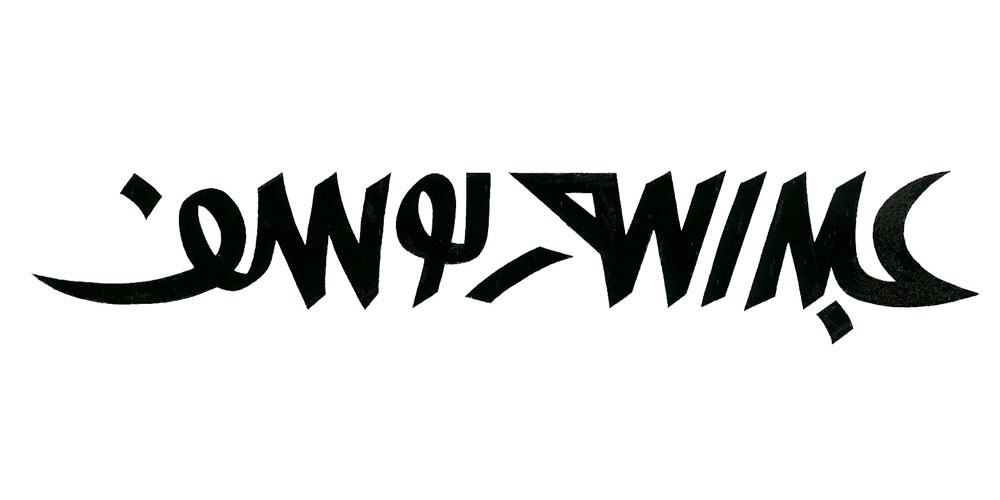 WHAT: An expo celebrating Bahraini Artist Abdullah Yousif highlighting major milestones in his career.
WHERE: Art Center
TIME: n/a
PRICE: Free Admission
#party Bacardi House Party
WHAT: An Island Vibes and Afro Caribbean inspired party that you should go to if you're looking for a fun night out with friends or solo. Just call to reserve a table or seat at the bar as this place gets packed on weekends. Call 17231231 or WhatsApp 33756576
WHERE: Viola, Adliya
TIME: 8 PM – LATE
PRICE: Free Admission
Friday
#yoga Prime Yoga
WHAT: Hatha Yoga is offered as a set of powerful postures to enable the system to sustain higher dimensions of energy. This enhances how one thinks, feels, and experiences life. It enables a person to flower into his ultimate potential; to naturally achieve a state of health, joy, and bliss. Relief chronic health conditions, Evolution of body and mind towards a higher possibility, Stabilization of the body, mind and energy system. Declaration of the aging process. For registration, please contact 32212161.
WHERE: Prime Yoga Center in Prime Stud
TIME: 8 AM – 10:30 AM | 5 PM – 7:30 PM for two days
PRICE: 50 BD for two days
#music Room 2 Rock
WHAT: A music event like a talent show of students and staff by the poolside. Come by and support the new and local talent and there'll also be a BBQ, drinks, promotions, and family activities!
WHERE: Dilmun Club
TIME: 6 PM – 10 PM
PRICE: 1BD members and 2BD non-members.
#music Friday Blues
WHAT: Blues harmonica player, Rodblues is bringing the old school blues, Muddy Walters, Sony Boy and Little Walter!
WHERE: On The Rocks
TIME: 9 PM
PRICE: Free
#music Mo Zowayed Live
WHAT: A folk music live performance by Mo Zowayed and Iba, a good chance to be in the moment, enjoy the fun night and make new friends!
WHERE: Camelot Restaurant & Lounge
TIME: 7 PM – 2 AM
PRICE: No entrance fee but min. 10 BD spend per person.
#party We Love the 80s & 90s
WHAT: A retro night brought back by popular demand! Hit your nostalgic spot and listen to all your favorite tunes from the 80s and 90s. Backstreet Boys? You'll hear that. Vanilla Ice? 2Pac? Eminem? All will be there in spirit to help transform you back decades. There'll be a live DJ and band.
WHERE: CODA Jazz Lounge
TIME: 8 PM – 2 AM
PRICE: Free but booking recommended, call 34342828
#music One Arabian Night
WHAT: One-Man-Show by Refat Saker and the latest tunes by DJ Boudi. An awesome Arabic music night!
WHERE: Cellar 59, Art Rotana
TIME: 9 PM – 2 AM
PRICE: Free for ladies | 10 BD for Gents after 11 PM
#brunch Dilmun Brunch 45th Anniversary
WHAT: A brunch at the Dilmun club to celebrate the 45th anniversary of the place, there'll be a live performance by Music Mix Trio to take your brunch experience up a notch! Enjoy with family or friends.
WHERE: Dilmun Club Bahrain
TIME: 11:30 AM – 3:30 PM
PRICE: 14.5 BD inclusive | 4.5BD just food
#photography Food Photography Workshop
WHAT: Learn the skills you need to become a professional food photographer! Workshop run by Ali Taleb.
WHERE: Hippie Eye Photography
TIME: 5 PM – 11 PM
PRICE: 100BD
#brunch Thanksgiving Soul Brunch
WHAT: A soulful experience eating the most delicious comfort food for Thanksgiving! It'll be buffet style and they will be serving unlimited mimosas, specialty cocktails, and wine. There'll be awesome soul music by DJ Shortman.
WHERE: Upstairs Downstairs
TIME: 1 PM – 5 PM
PRICE: 23BD RSVP | 25BD at he door
#party Fireball Friday + Karaoke
WHAT: It's Karaoke night at the Dragon Hotel and also Ladies Night! Get 3 complimentary drinks if you're a lady. For every person who performs a karaoke song, they get a free Fire Ball shot. So don't miss out! Sing your heart out!
WHERE: Corners, Dragon Hotel & Resort
TIME: 8 PM – 12 AM
PRICE: Free
#beach SUN:SETS
WHAT: One of the best beach parties in Bahrain right now. With music from DJ Jason Wasabi from Athens! Join while you still can enjoy the warm weather! Reserve a table. Food by Calexico!
WHERE: Solymar Bahrain
TIME: 10 AM – 11 PM
PRICE: 15 BD all-day pass incl. 1 drink | After 5 PM it's 10BD gents, 5BD ladies both including 1 drink.
#brunch Liquid Brunch
WHAT: Every Friday is this late night 'Brunch' for night owls! Enjoy a delicious unlimited selection of Canapes and beverages and music from a Cuban band.
WHERE: Havana Club, Jumeirah Royal Saray
TIME: 8 PM – 12 AM
PRICE: 30 BD
#yoga Chakra Yoga by TinyOM
WHAT: A Chakra Yoga Journey conducted by Virginie from TinyOm. A yoga session followed by a talk on chakras part of a series curated by "Yalla Habibi".
WHERE: Qal'at Al Bahrain / Bahrain Fort Site Museum
TIME: 10:30 AM – 12 PM
PRICE: Free
#history Burial Visit
WHAT: A field trip led by Dr. Saito from the Nara Archeology Institute in Japan, Head of the Japanese team in Bahrain to identify the burial mounds of Muqaba and see the latest archaeological finds. Register here.
WHERE: Muqaba Burial Mounds, Budaiya Road
TIME: 3:30 PM – 5 PM
PRICE: Free
Saturday
#pets Dog Party
WHAT: A party for your doggies! Bring your dog to the STARBARKS Dog Park to enjoy other doggy company!
WHERE: Saar Kennels The Pet Hotel & Spa
TIME: 3 PM – 5 PM
PRICE: 5 BD
#yoga Ashtanga Yoga
WHAT: Every Saturday enjoy an incredibly meditating Ashtanga Yoga with Aliya at the Dragon Hotel. It's a practice combining flexibility, stamina, and strength that aims to maintain internal focus.
WHERE: Dragon Hotel, Amwaj
TIME: 10 AM – 11:15 AM
PRICE: 6 BD
#brunch Saturday Brunch With Manny G
WHAT: All-You-Can-Eat Brunch at Buffalo Wings & Rings! Manny is there to serenade you while you indulge. Perfect for getting the whole family together or enjoying a nice day out with friends!
WHERE: Buffalo Wings & Rings
TIME: 12 PM – 4 PM
PRICE: 11BD just food 21BD with selected beverages.
#food Sayonara
WHAT: Enjoy a relaxed atmosphere at this awesome sports bar where basically all day if you spend 10 BD off the menu you get a free food voucher for MORE food. Yum! Arrive on an empty stomach!
WHERE: Player's Lounge, Wyndham Garden
TIME: 12 PM – 2 AM
PRICE: Spend 10 BD to get a free food voucher
#ladiesnight A Jazzy Saturday
WHAT: A ladies' night at Coda! Grab your girls and party it up or unwind, whatever your vibe is. There'll be a live jazz band and DJ Danzel for some Funk & Deep House!
WHERE: CODA Jazz Lounge
TIME: 6 PM – 2 AM
PRICE: Free and complimentary drinks for ladies.
#deals Bread Discount
WHAT: 50% off the entire freshly baked Bread Display at Furn!
WHERE: Furn Bakery, Westin City Centre
TIME: 6 PM – 11 PM
PRICE: 50% off
#health Breathing Excercise
WHAT: Self-explanatory! Join the group to learn how to do breathing exercises that help with reducing stress.
WHERE: Keeper's Office Bab El Bahrain
TIME: 9:30 AM – 10 AM
PRICE: FREE register here.
#watersports Night Paddle Session
WHAT: Night Paddle around the bay, perfect way to fit in a quick session and unwind after a long day at the office!
WHERE: Beach Culture North Wharf, Manama
TIME: 5 PM
PRICE: 9 BD