Easy commute
Monday calls for good news! TIER, the Berlin-based company has launched in Bahrain and we're super stoked. TIER is a micro-mobility company backed by SoftBank, with e-scooter services across 135 cities in 14 countries, in Middle East and Europe. TIER was founded in 2018 and has been expanding ever since, and we can't wait to try the service out in the Kingdom!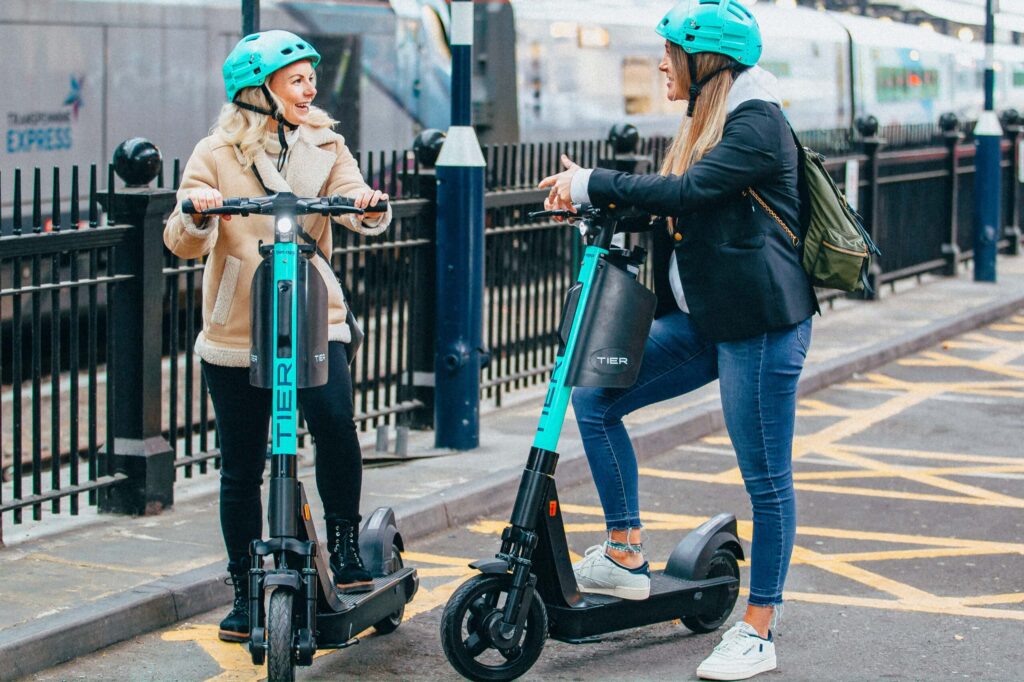 So how it works? Riders can download the app, select an e-scooter or an e-bike on the virtual map and unlock it by scanning the presented QR code. As simple as that! To end the ride, you can use TIER's virtual parking system, where you'll simply need to locate a designated safe parking spot and click on the 'End Ride' button.
It's super convenient and right now you can find e-scooters in Manama. It's not even that expensive, only 0.1 BD per minute and 0.3 BD to unlock one. The first time users are also getting a promo discount, just use the promo code 'TIERBAH' and get 2 free unlocks and 30 minutes of free ride! How cool is that! They even have easy packages for frequent users, brb we're trying out one.
Ride away!
READ MORE:
If You Haven't Tried Thrifting Yet, Here Are 4 Local Online Stores to Get You Started Pt.2
READ MORE:
Check Out These 8 Bahraini Spots With Insta-Worthy Walls
READ MORE:
Local News: Muharraq's Oldest Area Is Getting a Revamp
أخبار رائعة: TIER أطلقت خدمة E-Scooter في البحرين!
لتنقل سهل!
اليوم إثنين و الأخبار الجيدة جبناها معانا! تم إطلاق TIER، ومقرها برلين، في البحرين و حدنا متحمسين حق هالإنطلاقة. TIER هي شركة للتنقل المصغر مدعومة من SoftBank، لخدمات السكوتر الإلكتروني في 135 مدينة في 14 دولة في الشرق الأوسط وأوروبا. تأسست TIER في عام 2018 وهي تتوسع منذ ذلك الحين، وكلنا متحمسين على أحر من الجمر لتجربة الخدمة في مملكتنا الغالية!
كيف تعمل؟ يمكن للركاب تنزيل التطبيق أولا وإختيار السكوتر الإلكتروني على الخريطة الإفتراضية وإلغاء قفله عن طريق مسح رمز الإستجابة السريع. بهذه البساطة! وبالنسبة لكيفية إنهاء الرحلة، يمكن للمستخدمين إستخدام نظام وقوف السيارات الإفتراضي الخالي من المتاعب من TIER، حيث يحتاجون ببساطة إلى تحديد مكان مخصص لوقوف السيارات والضغط على زر "إنهاء الركوب".
خدمة مريحة للغاية ويمكنك الآن العثور على الدراجات الإلكترونية في المنامة. مو كلش غالية، فقط 0.1 دينار بحريني في الدقيقة و 0.3 دينار بحريني لفتح واحدة. في المرة الأولى يحصل فيها المستخدمون أيضًا على برومو كود، كل إلي عليكم تسوونه إستخدام هذا البروموكود "TIERBAH" وإحصل على فتحتي قفل مجانيتين و 30 دقيقة لرحلة مجانية ! عجيب والله! عندهم حتى بكجات سهلة للمستخدمين الدائمين، بدورنا راح نجرب وحدة.
إستعدوا للرحلة!