New developments
Muharraq's oldest area, dating back around 200 years, is now getting a revamp and we're all for new developmental projects. A change is always a good idea and we're excited to see what's in store. The news of the renovation was announced by constituency two (Old Muharraq) MP Ibrahim Al Nefaei following a Zoom meeting with Works, Municipalities Affairs and Urban Planning Minister Essam Khalaf and senior officials.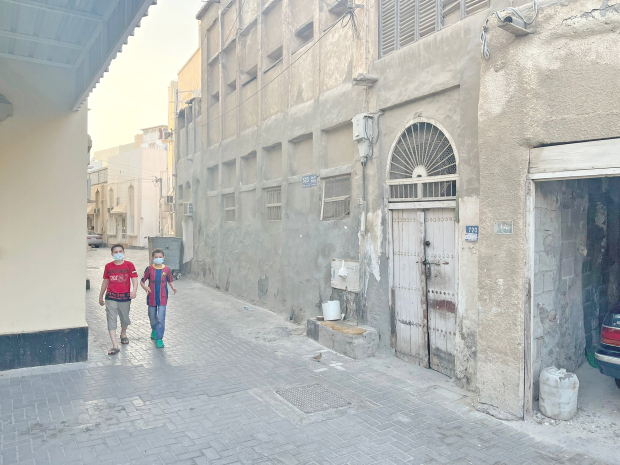 The revamp will include the renovation of Bahrain's first public park, The Casino, renovation of inner roads and sewerage networks along the neighborhoods, development of walkways, introducing more parking spaces, and converting the Muharraq Municipality's garage into a multi-storey car park.
We're already waiting for this facelift to happen!
We're ready!
READ MORE:
This Game Studio Is Releasing Bahrain's First NFT and We Can't Wait!
READ MORE:
Bahrain Has Been Celebrated for Its Interfaith Unity and We Couldn't Agree More
READ MORE:
This Spot in Bahrain Has Made Cargo Delivery Smoother Than Ever
أخبار محلية: أقدم منطقة في المحرق تشهد تجديدًا
تطورات جديدة
أقدم منطقة في المحرق ، والتي يعود تاريخها إلى حوالي 200 عام ، تخضع الآن لعملية تجديد و جميعنا نؤيد عملية المشاريع التنموية الجديدة. دائمًا ما يكون التغيير فكرة جيدة ومتحمسون لمعرفة ما يخبئه هذا التغيير. أعلن  نبأ التجديد عن الدائرة الثانية (المحرق القديمة) النائب إبراهيم النفيعي عقب لقاء زووم مع وزير الأشغال وشؤون البلديات والتخطيط العمراني عصام خلف وكبار المسؤولين.
سيشمل التجديد تجديد أول حديقة عامة في البحرين ، الكازينو ، وتجديد الطرق الداخلية وشبكات الصرف الصحي على طول الأحياء ، وتطوير الممرات ، وإدخال المزيد من أماكن وقوف السيارات ، وتحويل مرآب بلدية المحرق إلى موقف سيارات متعدد الطوابق.
كلنا بالفعل في إنتظار رؤية قبل وبعد لمدينة المحرق العريقة!
متلهفين يالزينة!