Ramadan is officially less than a week away
And we're kinda scared, but super excited. Ramadan means our days turn to nights, and our routines flip for a month! One thing we know for sure is that it'll be filled with a whole lot of food and a bunch of experiences. This is also the last weekend before Ramadan starts, so you might wanna plan it with a bunch of the things we've got for you – scroll to check these out:
Since this is the last non-fasting weekend, get some breakfast
Our breakfast mornings will be replaced with iftars and late dinners, but we still wanna savor the last taste of our fave meal of the day – at some of the yummiest spots in town!
Click HERE
Again, don't forget about Bahrain's first-ever rooftop food festival
A festival in the sky… kinda. City Centre has put up Bahrain's first ever outdoors rooftop food festival and it's got everything we need for a good time. Did we mention they've got an open-air cinema? We already checked it out, so we can verify the coolness. 6th floor, rooftop parking lot!
Visit this Japanese Exhibition at Bahrain National Museum
The exhibition is called "Beautiful Handicrafts of Tohoku, Japan" and is dedicated to the Tohoku region, which was hit by a tsunami in 2011. It sheds light on the important handicrafts from the region, so we know it'll be both heartfelt and informative.
The Food Promenade is about to end
Speaking of Mall of Dilmunia, the Food Promenade and fountain light shows are still on over there – but it's the last weekend to check it all out! Some of our fave food vendors have set up their slots there, and there'll be a lot of different live entertainment later in the day! April 10th is the promenade's last day, so make sure you get over there for the final shows!
Check out the food trucks lined up at the Queen Yard
The Queen Yard in Budaiya has a whole line-up of food trucks out there, tucked away but full of life (and lights)!! We're about to check it out this weekend to see what it's all about – and get some wings from ChickBoom – so catch us there!
You can make some Ramadan desserts with Maximize
Maximize is back with some more experiences this week, and this one is prepping us for Ramadan! You get to learn the basics of Ramadan desserts with Layal Dana. This comes as a 3 experience package, happening every Saturday from the 10th to the 24th!
Horse Riding on Saturday with Maximize
Another experience bundle – this one is a horse riding edition! You get to learn the 'art of handling horses' every Saturday and Tuesday of the remainder of April, with Fareed Madan.
Check out this pop-up at the Ritz
This might be your last chance to visit this authentic Spanish pop-up set up right by the beach at the Ritz Carlton Hotel – one not to miss!
Another pop-up right here, at Hidd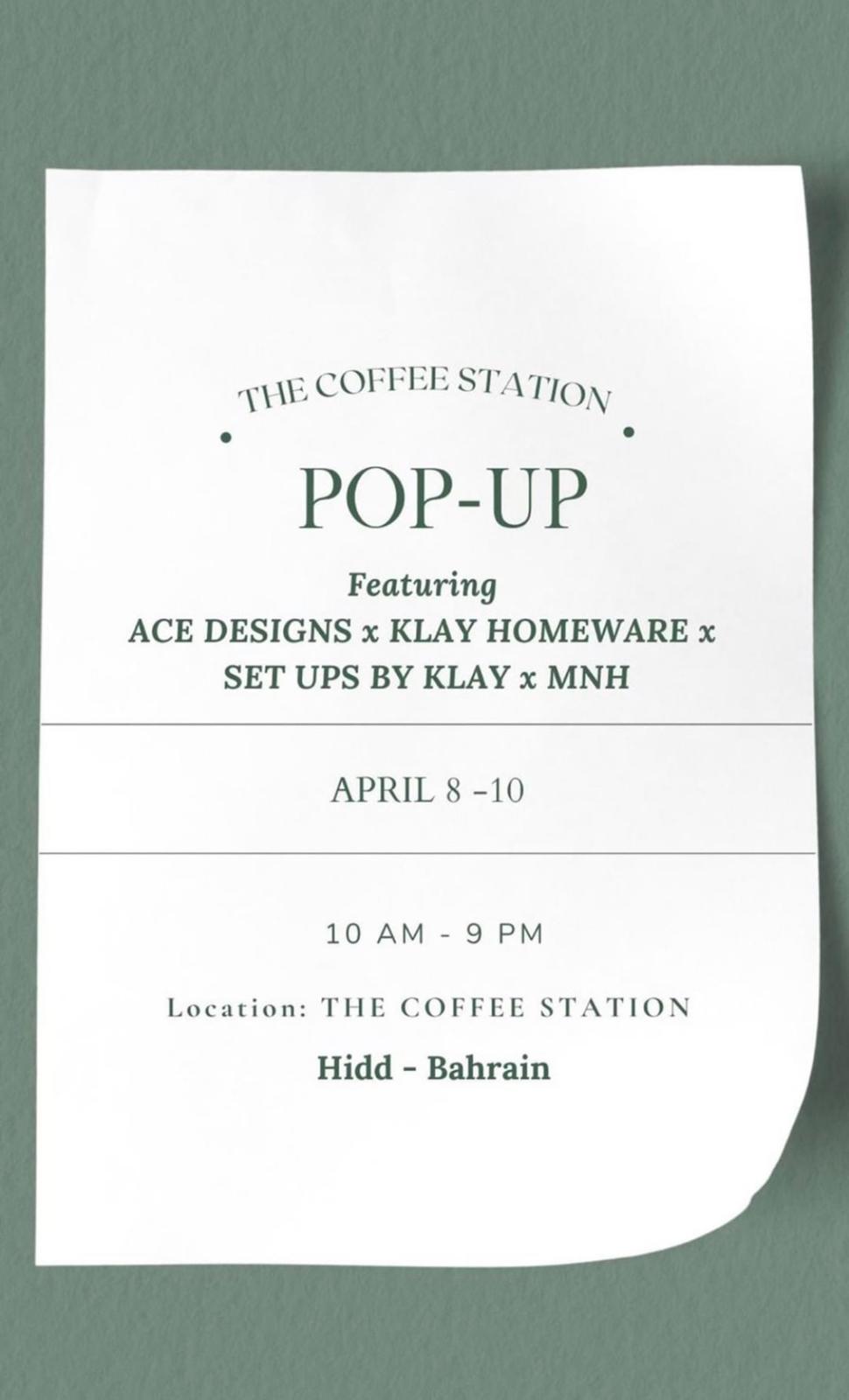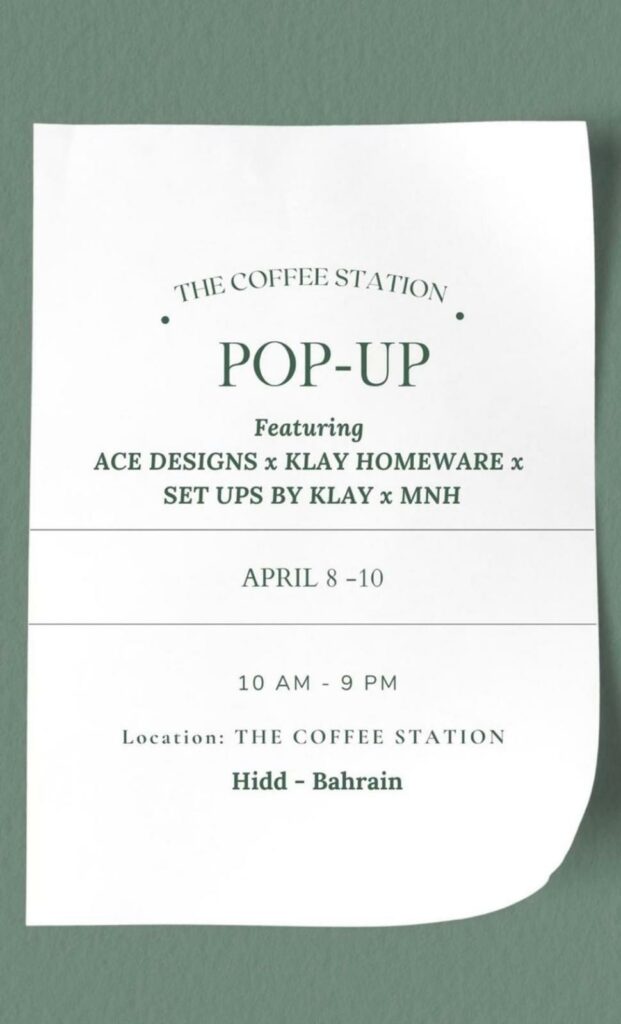 The Coffee Station is having a pop-up over at Hidd with a few local designers and businesses! Sounds like a good time to us – click HERE for location.
Visit Bu Maher Fort in Muharraq for some aesthetic views
Honestly, this one is the definition of a hidden gem. Recently, we've been shedding some light on heritage sites around the island and focusing on their history and importance. This week's focus was Bu Maher Fort in Muharraq – for its pretty impressive views of both old & new Bahrain!
Click HERE
Have fun, stay safe & happy weekend!
READ MORE:
10 Local Spots to Savor Breakfast at Before Ramadan Starts Next Week
READ MORE:
This Fort in Muharraq Links Bahrain's Historic Past With Its Vibrant Present
READ MORE:
10 Underrated Spots in Bahrain You Need to Try ASAP