United as One
Upon the guidance of the Custodian of the Two Holy Mosques King Salman bin Abdulaziz Al Saud and his plan to strengthen the GCC relationships for the benefit of the people, HRH Crown Prince Mohammed bin Salman bin Abdul Aziz Al Saud has left the Kingdom of Saudi Arabia to make the official visits to the neighboring GCC countries.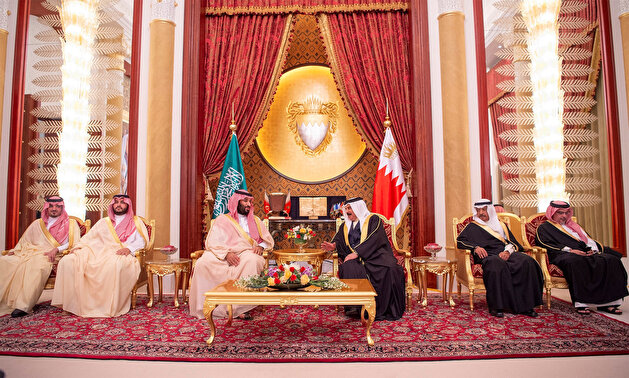 During this visit HRH Crown Prince Mohammed bin Salman will be meeting with His Majesty and Highness the leaders of Sultanate of Oman, United Arab Emirates, Qatar, Kingdom of Bahrain, and the State of Kuwait, in order to explore the bilateral relationship between the countries, different ways to strengthen them in all sectors, and to discuss issues that are of mutual interest.
Great Plans are Coming Ahead !
READ MORE:
https://localbh.com/lifestyle/news/saudi-arabia-just-announced-plans-to-develop-the-worlds-first-non-profit-city/
READ MORE:
https://localbh.com/bahrain/this-years-government-innovation-competition-fikra-is-currently-in-its-first-phase/
READ MORE:
https://localbh.com/bahrain/travel-update-bahrain-adds-six-countries-to-its-covid-19-travel-red-list/