Can you believe, it's been almost 100 years since Asgharali has been helping us smell this good? The journey started in 1919 by the Late Asghar Ali, Asgharali perfumes has paved its way to becoming one of the largest retail stores in Bahrain. They have over 100 stores worldwide. So we bring you 9 cool facts about Asgharali that you probably didn't know:
Asgharali is by far one the most famous and prominent perfume chains in and from Bahrain. Dating back to 1919, when the late Asgharali traveled to Bahrain for a new and modest beginning, the first Asgharali showroom was opened in Al-Muttanabi and is shown below. The image is from 1957!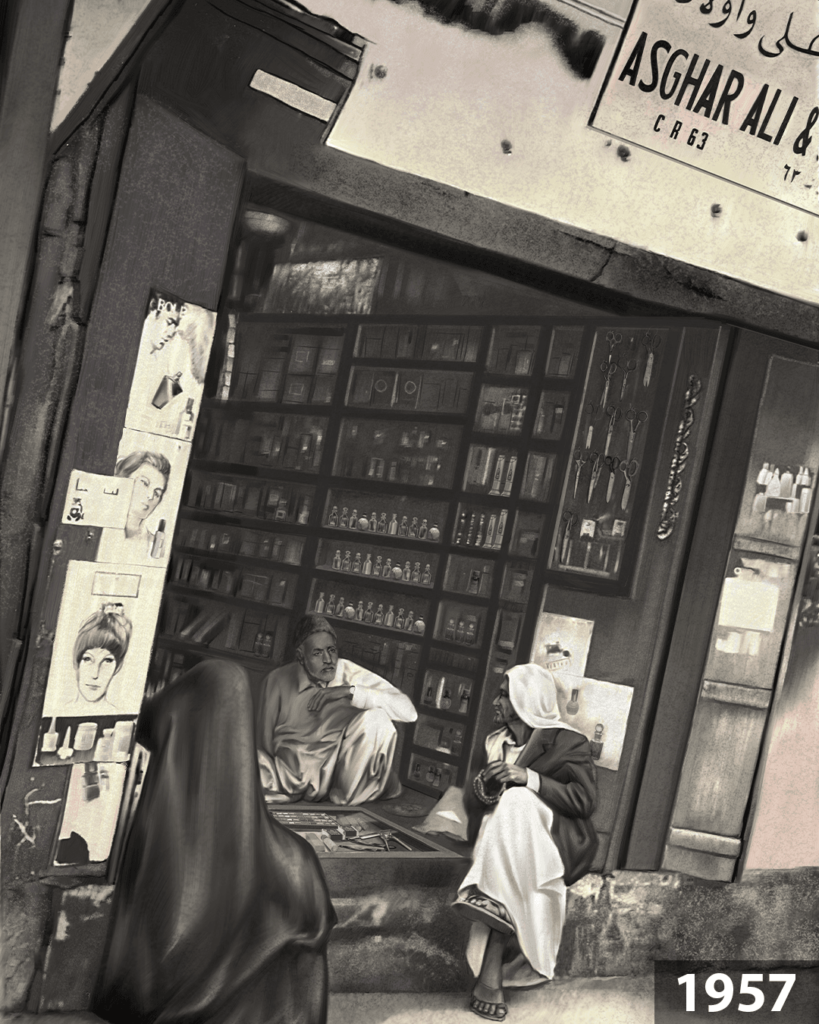 2. With almost 100 retail outlets in the Middle East and South Asia, as well as various distributors in regions varying from Eastern Europe to South America, Asgharali has won the hearts of consumers all over the world. Check out their Certificate of Registration obtained in the year 1929 along with the registered product labels for the first scented oil produced.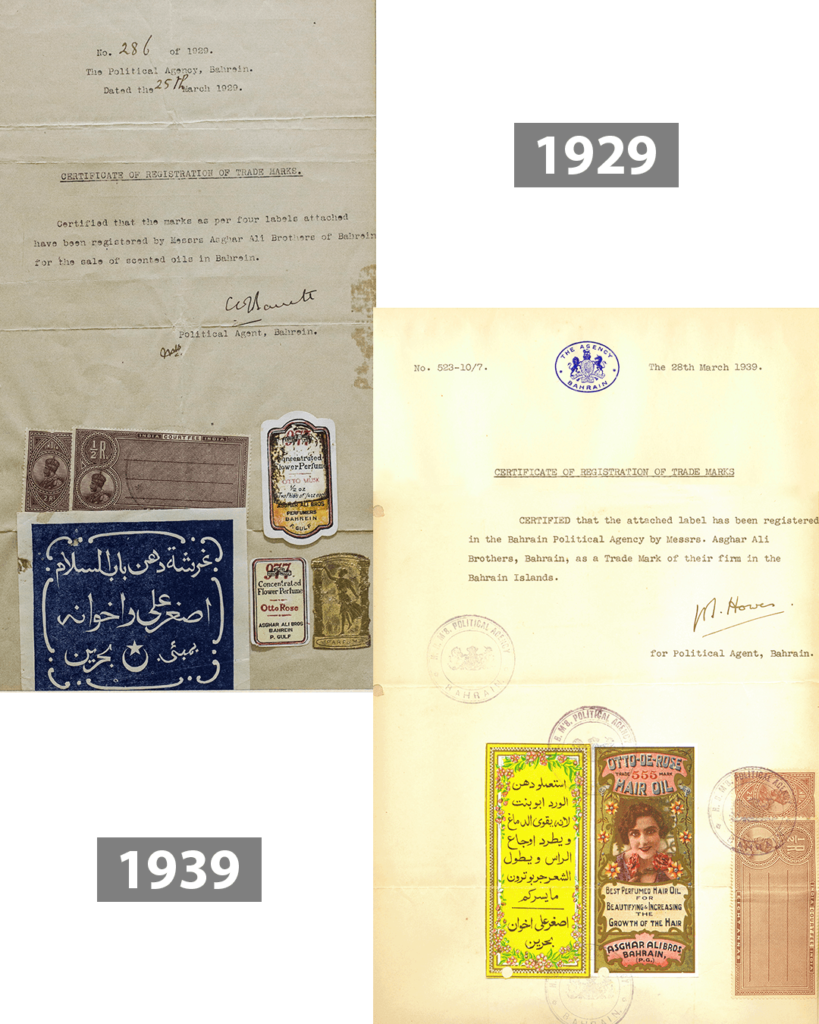 3. Based on networking with relevant parties for global distribution and online sale, the company is positioned for continued growth. After relocating from the first-ever factory in Farej Al Fadel, the below image shows the old Sitra factory which was in operations from the 60s till the 90s. Which unfortunately burnt down due to a fire outbreak in 1994. However, it was built back after some time. And since, 2012 Asgharali found its new headquarters along with its warehouse and factory in the Hidd Investment Park.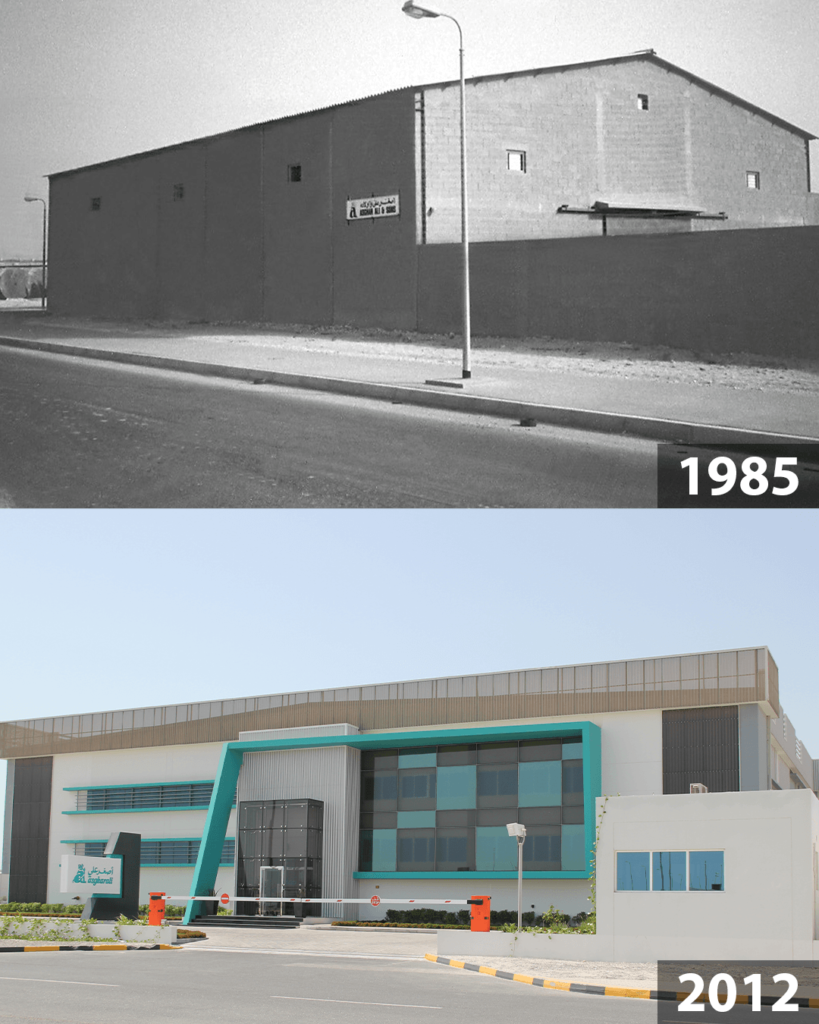 4. Now, for a look inside! The first-ever Asgharali factory shows barrels storing perfume oils from the year 1974. The contemporary Asgharali plant, on the other hand, makes and stores the Asgharali fragrances using cutting-edge advanced technologies. No compromise on quality!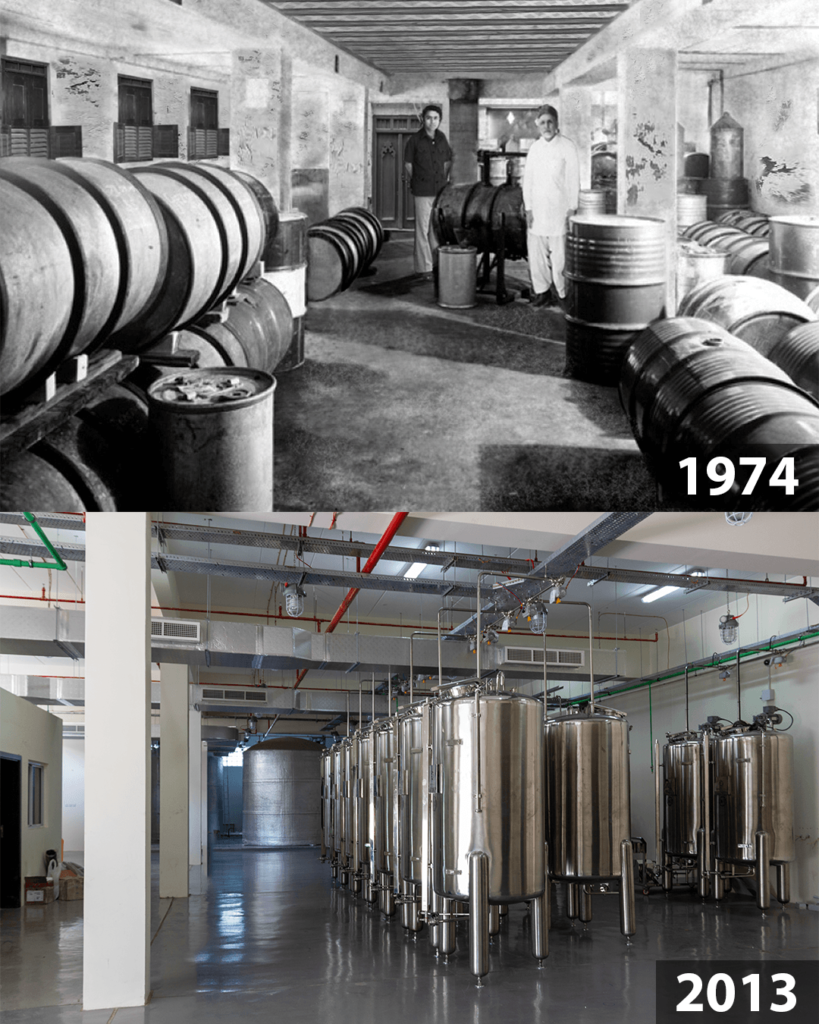 5. Let's look at the evolution of Asgharali perfume bottles from the late 40s all the way up to the 70s, to the current bottle designs which are a mix of contemporary and Middle Eastern design, really portray pure excellence.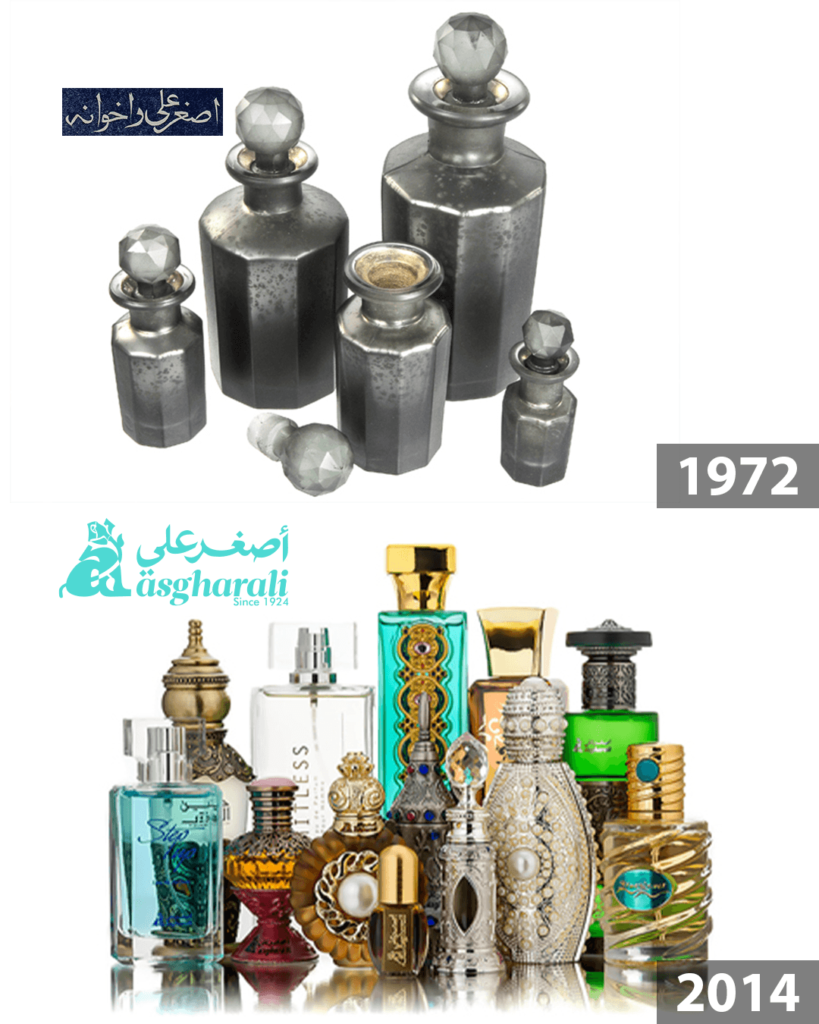 6. Not only did they evolve for the better, but Asgharali bottles also continue to pay homage to the Bahraini culture and esteemed heritage of not only the Kingdom but the history of the company and its humble beginnings, taking direct inspiration from Bahraini landmarks. Like we said, pure excellence.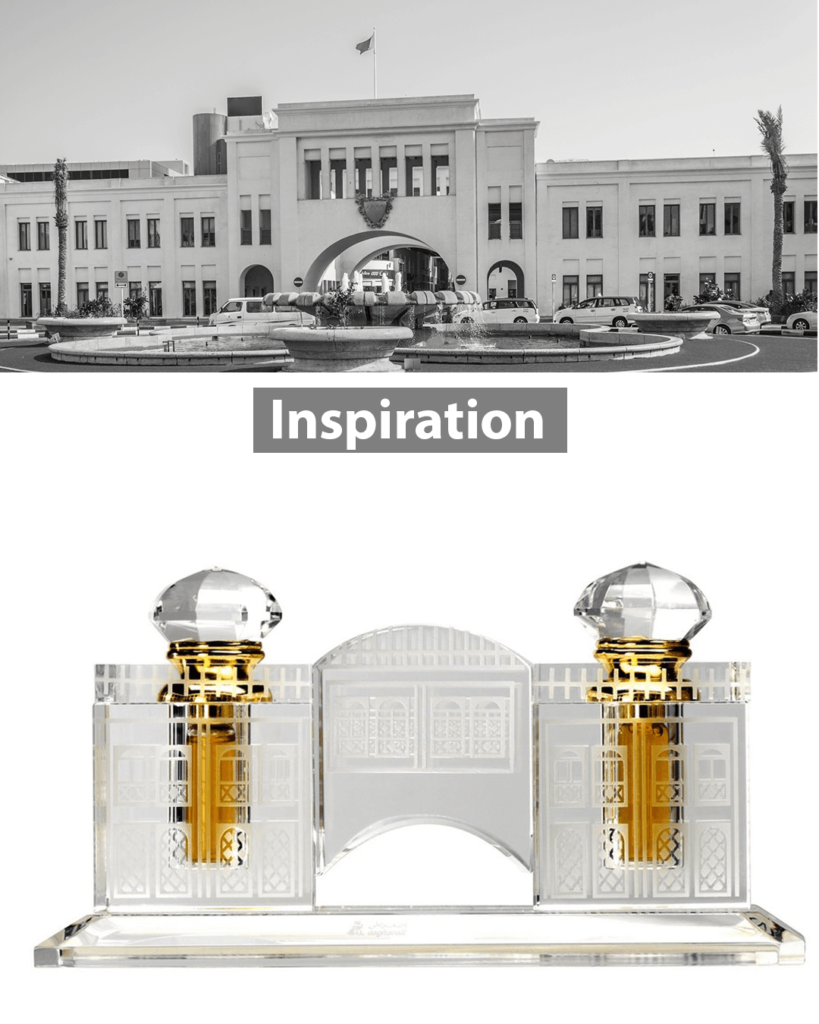 7. Let's talk about the aesthetics though. Just look at the evolution of the product display on their shelves in the very esteemed showrooms all across Bahrain. From the late 80s to now, they have truly excelled and continue to till date.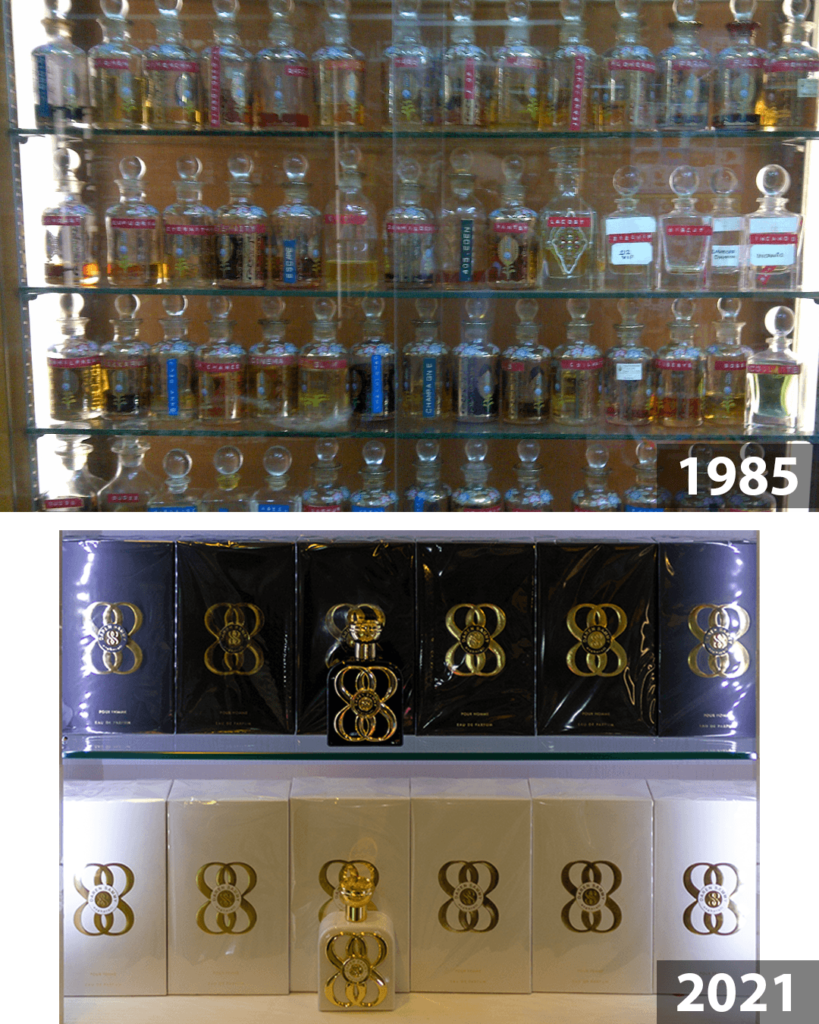 8. Comparing the Asgharali showroom exterior from the late 90s to now, we can see just how the evolution of greatness becomes even greater.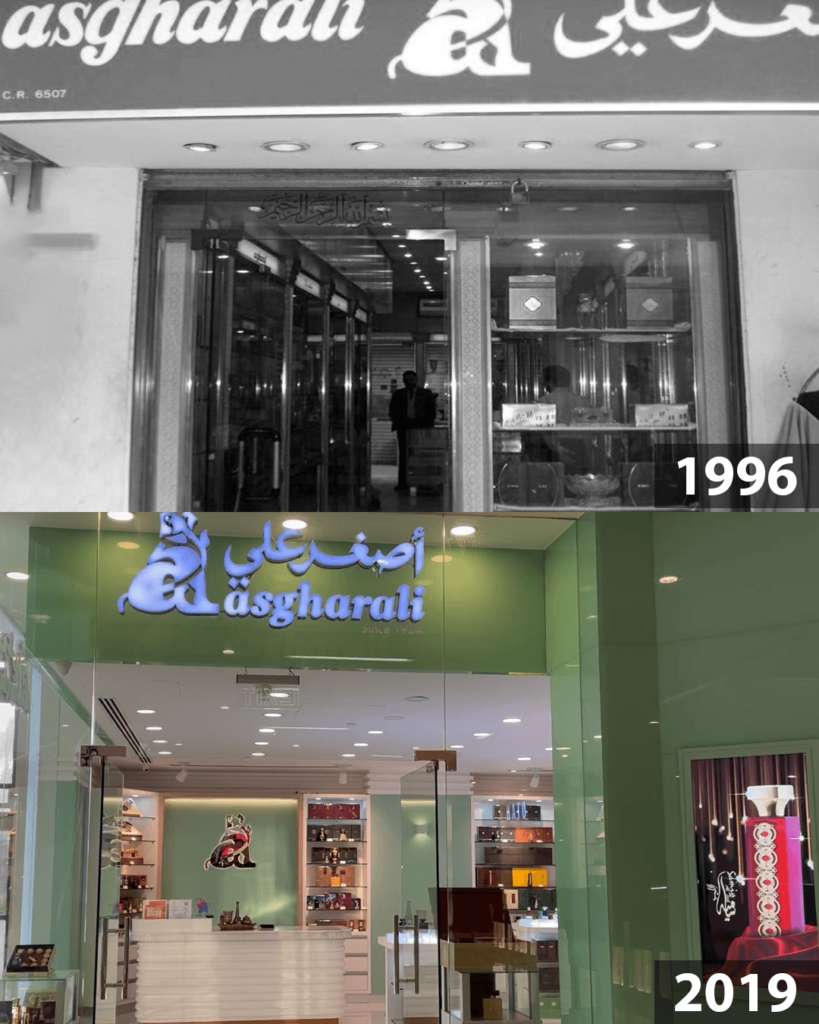 9. Dating further back, Asgharali showroom interior from the 80s compared to the current truly showcase their prowess in transformation. Chic and modern!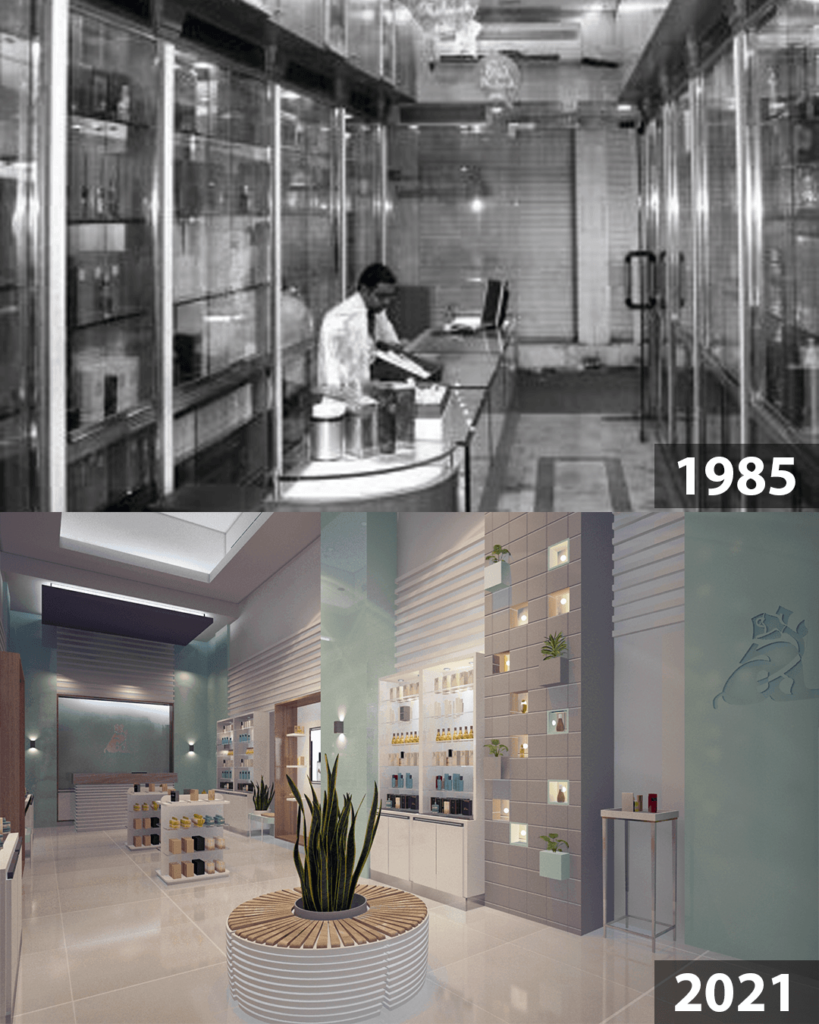 So guys, check out their online store and just add to cart already! Click HERE to find out more