A good Ice cream cone can quite literally make your day; while a mediocre one can leave you quite disappointed and possibly enraged. Here, at Localbh, we decided to conduct an investigation and go on the hunt for the Island's best ice cream cone!
The terms are as follows, the ice cream has to be in a traditional cone – no cups, no coconut shells, no carved out watermelons… this time! Our choice of flavor has to include chocolate in some way – it is a classic, after all.
That being said – Let's begin!
The Ice Cream Shop
Located in the midst of Saar, this spot has a delicious collection of gelato and sorbets to serve. Their chocolate gelato served in a waffle cone is rich but still sweet – and you're surely going to want seconds.
Atlanta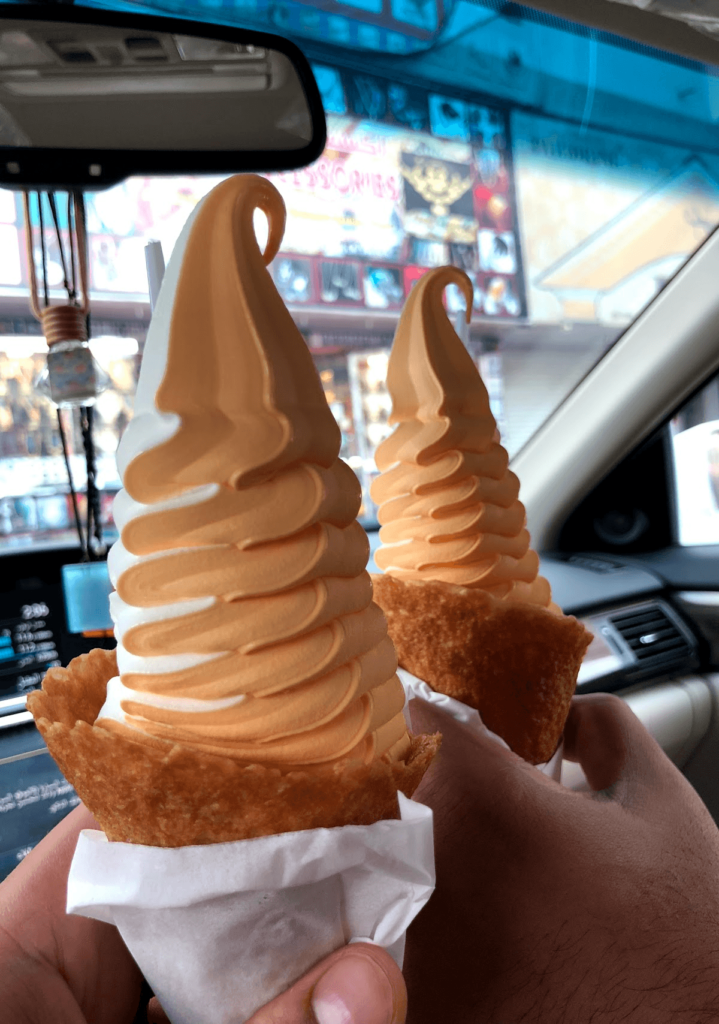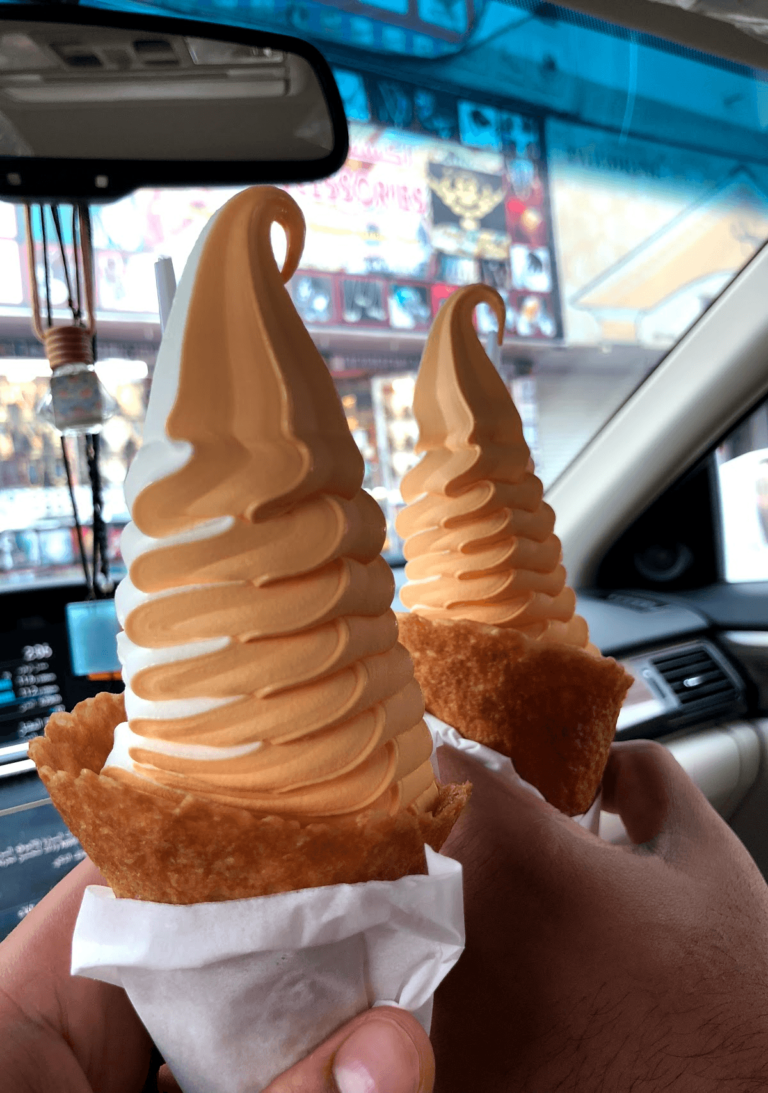 Atlanta is one of the oldest and most well known spots on the island! Go here if you're feeling nostalgic. Their cones are made in house and filled with old school soft serve that will take you waaay back.
Oak
Oak offers an updated take on the nostalgic cone, their soft serve swirl is made with high quality vanilla and old fashioned Ovaltine chocolate powder with extra powder sprinkled on top! It delicious and pretty well balanced.
Florenica Ice Cream
Florencia is a relatively new spot in Janabiya Square that boasts a wide range of gelato flavors. Their chocolate flavor is indulgent and rich – paired with their fresh cones – basically a treat you won't forget.
Cioccolat Italiani
This Italian café in City Center specializes in everything chocolate, it's literally in their name! They even offer an option of melted chocolate at the bottom of your cone, or on top, or anywhere you want!
LocalBH's top pick
DRUMROLL PLEASE…..
Florencia Ice Cream – Florencia scoops up everything you need in a cone. Rich ice cream, exciting mix in's and fresh cones. What more could you ask for?
brb – taking a mid day ice cream break!
READ MORE:
This Is The Bakery Where You'll Find Baked-Goods Heaven In Bahrain
READ MORE:
This Spot Is Serving Burgers In A Cup & Our Diets Are Over
READ MORE:
This Local Business Is Serving Up Quality Tiramisu