Looking for a light series to watch?
Sometimes we want to sit down and relax in front of the TV without watching something that is heavy or that gets us too invested in it. The solution to that is always reality TV!
This genre of television isn't strictly content like Keeping Up With The Kardashians, it can range from restaurant transformations, cooking competitions, and comedians in cars getting coffee. Some reality shows on Netflix are actually filmed like documentary series which means there are some depth and layers in the content!
Each series on this list could easily get you hooked while taking you on wild adventures from your couch. There's something for everyone here from comedy, action, drama, adventure, and all types of transformations.
Check out the list below to see the list of 22 awesome reality shows on Netflix that we've rounded up. You may end up binge-watching an entire series in one or two sittings!
1. Restaurants On The Edge
WHAT: Watch as this team of 3 with different expertise come together to save and transform restaurants that should be doing well all around the world.
EPISODES: Two seasons; 13 episodes
2. Somebody Feed Phil
WHAT: If you remember the hit sitcom 'Everybody Loves Raymond' then you're probably familiar with Philip Rosenthal. Follow Phil as he tours around the world to try food from different cultures with friends and city guides.
EPISODES: Two seasons; 12 episodes
3. Rust Valley Restorers
WHAT: If you're a car junky this show might interest you. A Canadian docu-series follows two car experts that restore abandoned rusty cars and turn them into classic cars with value.
EPISODES: Season 1; 8 episodes | Season 2; 6 episodes
4. Comedians In Cars Getting Coffee
WHAT: If you're a fan of Jerry Seinfeld and comedy, watch as Jerry drives your favorite comedians around in different types of cars to talk about their lives and careers and crack some jokes.
EPISODES: 84
5. The Joel McHale Show
WHAT: The host is most notably known from his role as Jeff Winger in 'Community' and his web-series 'The Soup', he's filmed this comedy series with Netflix talking about Pop Culture.
EPISODES: 19
6. Win The Wilderness
WHAT: A survival skill show following 6 contestants braving the rough natural world of Alaska to compete for a home in the Alaskan wilderness.
EPISODES: 6
7. The World's Most Extraordinary Houses
WHAT: A property series following a number of incredible houses that exist around the world.
EPISODES: 12
8. Impractical Jokers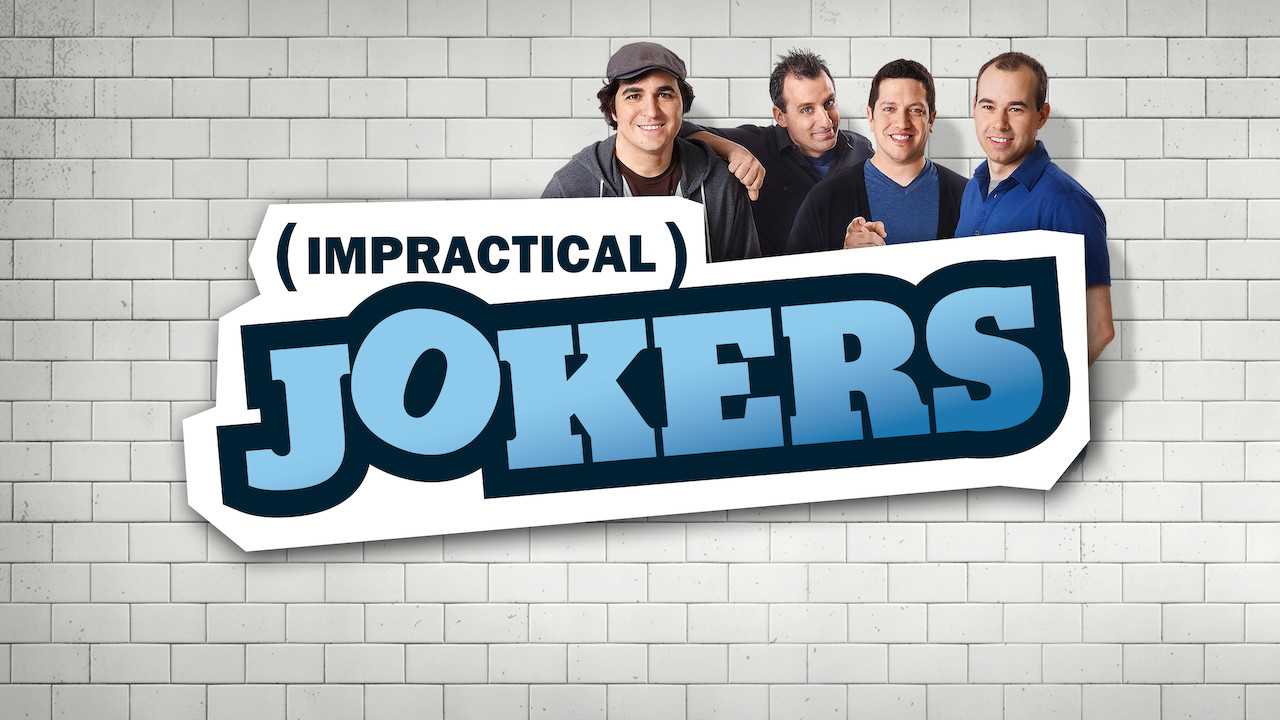 WHAT: Originally aired on the TV channel Tru TV, all 4 seasons of this classic show are now on Netflix. Watch as 4 comedians go through extreme and outrageous dares and challenges.
EPISODES: 48
9. Tiny House Nation
WHAT: Another property show with different ideas in mind. Follow along with people who dream of creating incredible tiny houses and watch their process and personal stories.
EPISODES: 15
10. Sunderland Till I Die
WHAT: If you're a football fan you'll probably want to watch this popular docu-series. If you're not a sports fan this will definitely capture your heart anyway. It follows the Sunderland team behind the scenes and their passion for the game along with the Premier League stakes.
EPISODES: 14
11. Jeopardy
WHAT: You've probably watched Jeopardy on TV before but did you know there are 3 seasons of America's longest-running game show on Netflix? Watch as host Alex Trebek asks team questions and up your trivia skills.
EPISODES: 46
12. Magic For Humans
WHAT: Do you like magic? If so, this one's for you! Magician Justin Willman goes around baffling people with optical illusions and tricks mixed with some good-natured humor. It's a fun feel-good series to enjoy.
EPISODES: 12
13. The Chef's Line
WHAT: Netflix cooking shows and food competitions are just the best. The first season of this series is on the streaming platform and what's cool about it is that its about home cooks that compete against professional chefs. The judges don't know who's dish is who's so their tasting is unbiased. Who will be more impressive?
EPISODES: 30
14. Selling Sunset
WHAT: A great mix of reality TV and property TV come together to make this awesome show. Elite realtor agents go about selling luxe properties to their clients in LA and… there's a lot of drama involved.
EPISODES: 8, with second season arriving May 22
15. Dating Around
WHAT: A dating reality show sort of like the Bachelor. Follow along as a singles go on blind dates each episode… will they find love? Or will these dates be cringey?
EPISODES: 6
16. The Toys That Made Us
WHAT: From LEGOS to Toy Story… these are all the major toys we played with. Watch as the creators of these brands talk about the behind-the-scenes of their business and process.
EPISODES: 12
17. Extreme Engagement
WHAT: An interesting love reality show. Go along the journey of an engaged couple that travels around the world to discover marriage customs from diverse cultures. Will the journey make them grow closer or apart?
EPISODES: 8
18. The Circle: France
WHAT: If you watched the U.S version and hungry for more, there's a France and Brazil version of the show. Contestants live in apartments and interact through an app never seeing each other. They have to rate each other and whoever ranks the least gets kicked out of the competition. Who will come out on top?
EPISODES: 12
19. Sugar Rush
WHAT: Do you like cooking competition shows and have a sweet tooth? Check out this bake-off that puts bakers to the test of time.
EPISODES: 14
20. Cheer
WHAT: This cheerleading docu-series became extremely popular and you will come out of this invested in these hard-working college cheerleaders' lives.
EPISODES: 6
21. Tidying Up With Mary Kondo
WHAT: This make-over series is more relevant as ever while we spend a lot of time at home. Follow along with Mary Kondo as she transforms people's lives by teaching them her organizational methods. You'll find yourself asking "does this bring me joy?" while walking around your house.
EPISODES: 8
22. RuPaul's Drag Race
WHAT: An extremely popular reality competition series that follows host RuPaul finding "America's next drag superstar. Follow as contestants go through different challenges and progress throughout the series to become the next winner. Easily a binge-watchable show.
EPISODES: 7 seasons, 159 episodes