Show of hands who can remember those Scholastic Book Fairs we had in school back in the day? This used to be hands down one of the most exciting things to happen at school apart from the talent show and those awkward middle school parties.
Let's take a trip down nostalgia lane and relive our middle school years by remembering some books you might've read growing up in the 2000s! Here are 27 books every 00s teen has read by either borrowing from the school library, ordering it off Scholastic flyers, or bought from Jashanmal.
1. Captain Underpants
Year Published: 1997
What's it about: Two best friends write their own comic book about a superhero fighting crime and named it Captain Underpants, who accidentally or on purpose becomes real when the two besties hypnotize their angry principal Mr. Krupp. The name comes from the idea that the two best friends think superheroes are always wearing underwear! This children novel's series may or may not involve drinking alien juice at some point.
2. Archie's Comics
Year Published: 1939
What's it about: Based on teenagers in a neighborhood who often hang out in a diner or their school and the main character Archie's love triangle with Veronica and Betty Cooper.
3. Goosebumps
Year Published: 1992
What's it about: This one has a bit of a twist, it's a children's horror fiction novel series! The stories are about children who find themselves in scary situations involving monsters and other supernatural elements. Some of them even let you choose the ending by flipping to certain page numbers and choosing your own scary ending!
4. Animorphs
Year Published: 1996
What's it about: A science fantasy children's book series told in first person with all main 6 characters taking turns narrating the story about a group of kids who fight aliens by morphing into animals. It talks about horror, war, dehumanization, sanity, morality, innocence, leadership and many more life learning lessons!
5. Calvin & Hobbes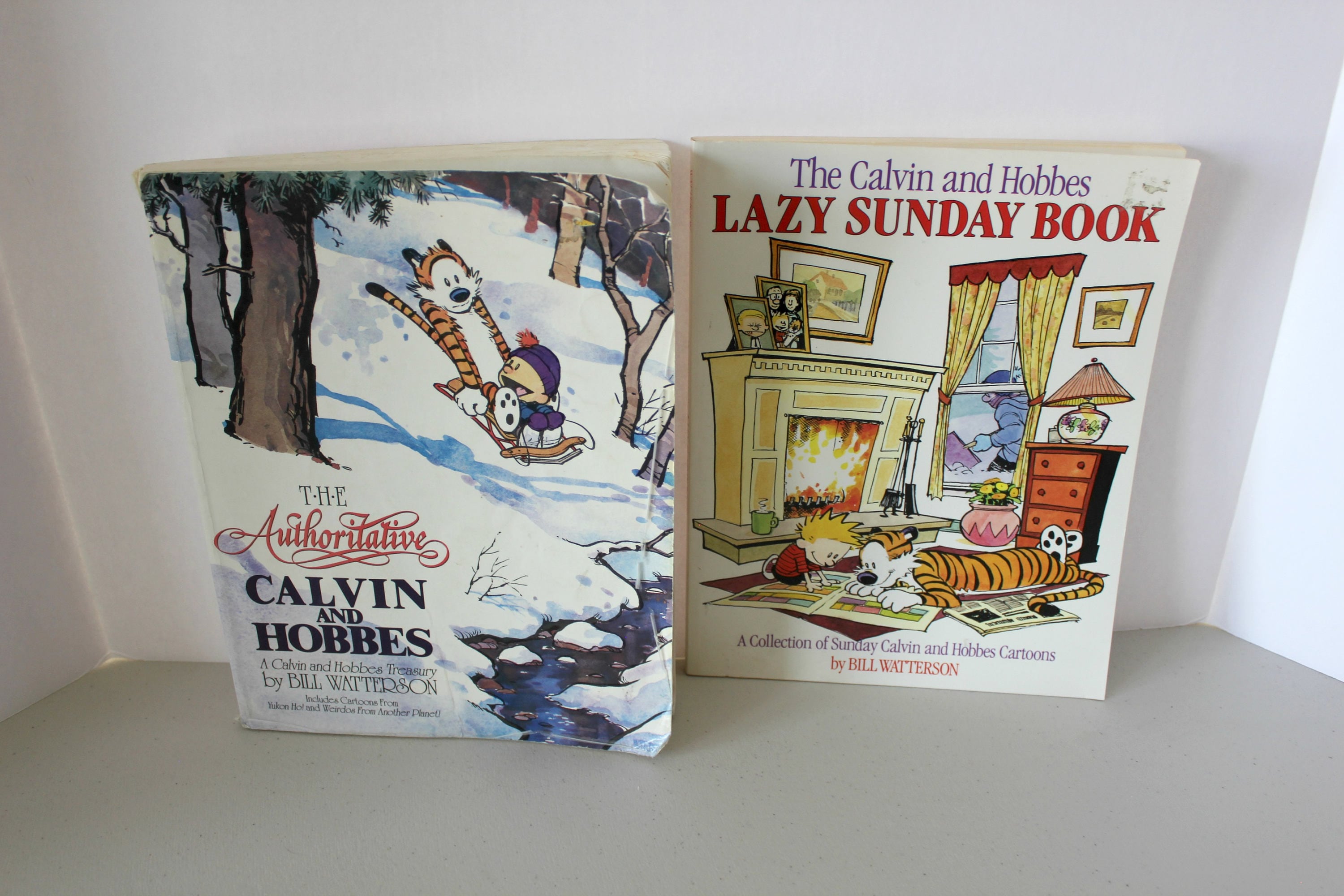 Year Published: 1985
What's it about: A comic strip about a mischievous 6-year-old boy and his stuffed tiger toy who also is his best friend, We often see him transform from toy to Calvin's best friend. They contemplate life together in a philosophical and humorous way.
6. Arthur
Year Published: 1976
What's it about: An Illustrative children's book about an 8-year-old Arthur Read, an aardvark, his friends and family, and their daily interactions with each other.
7. Garfield
Year Published: 1978
What's it about: A comic strip about a big orange cat who loves lasagna, his owner, and his cat roommate Otis as they go through suburban life and often adventures.
8. Harry Potter Series
Year Published: 1997
What's it about: Fantasy novels by J.K Rowling about the life of a young student wizard, Harry Potter and his friends Hermione Granger and Ron Weasley, all attending Hogwarts School of Witchcraft and Wizardry. Mainly the novel series revolves around Harry against Lord Voldemort, good versus evil.
9. Twilight Saga
Year Published: 2005
What's it about: Story of Bella Swan, a girl who moves to a small town and falls in love with a vampire named Edward Cullen.
10. Hunger Games Trilogy
Year Published: 2008
What's it about: Set in a future dystopian country where there are 12 scarce poverty districts and one wealthy capital city and annually children have to be put into a lottery to fight for their death in a televised game called the Hunger Games, where the winner gets to gain wealth and move out of poverty.
11. Uglies Series
Year Published: 2005
What's it about: Set in a future dystopian world in which everyone is considered an "ugly," but then turned "pretty" by extreme cosmetic surgery when they turn 16. It tells the story of a teenager who rebels against society's enforced conformity of being turned "pretty".
12. Guinness Book Of World Records
Year Published: 1955-present
What's it about: A book published annually, listing world records both human achievements and the extremes of the natural world.
13. Charlotte's Web
Year Published: 1952
What's it about: The novel tells the story of a livestock pig named Wilbur and his friendship with a barn spider named Charlotte.
14. Sisterhood of Travelling Pants Series
Year Published: 2001
What's it about: Four friends decide to form a sisterhood over pants bought from a thrift shop that fits all of them perfectly. The novel series follows their storylines as they drift and interset with each other.
15. Series of Unfortunate Events Series
Year Published: 1999
What's it about: A mysterious fiction novel series with dark humor and sarcastic storytelling about three siblings who have to live with their eccentric uncle after their parents die in a fire and start to unravel mysteries.
16. Chronicles of Narnia Series
Year Published: 1950
What's it about: Set in the fictional realm of Narnia, a fantasy world of magic, mythical beasts, and talking animals. Kids from the real world enter Narnia going on adventures and occasionally saving Narnia from Evil.
17. Diary of a Wimpy Kid Series
Year Published: 2007
What's it about: A coming of age book about a teen that details his life in a journal. The book is filled with handwritten notes and illustrations.
18. Clifford the Big Red Dog
Year Published: 1963
What's it about: An illustrative book about a big red dog named Clifford and his pet owner is Emily Elizabeth.
19. Nancy Drew
Year Published: 1930
What's it about: Nancy Drew is a teenage detective that solves mysteries.
20. The Baby Sitters Club
Year Published: 1986
What's it about: A group of friends who live in the suburbs. The friends run a local babysitting service called "The Baby-Sitters Club".
21. The Magic School Bus
Year Published: 1986
What's it about: A series of children's books about science and revolves around Ms. Valerie Frizzle and her class, who go on adventures by traveling on a magic school bus which takes them on field trips to the solar system, clouds, the past, and the human body.
22. 101 Ways To Bug Your Teacher
Year Published: 2004
What's it about: About a boy inventor whose parents want him to skip the 8th grade. So he figures out ways to bug his teachers so they think he is immature and will not recommend him to skip the 8th grade. It also does include 101 ways to bug your teacher at the very end
23. Stinky Cheese Man and Other Fairly Stupid Tales
Year Published: 1992
What's it about: A collection of twisted, humorous parodies of famous children's stories and fairy tales, such as "Little Red Riding Hood", "The Ugly Duckling" and "The Gingerbread Man"
24. Bossy Pants by Tina Fey
Year Published: 2011
What's it about: An autobiographical comedy book written by the American comedian Tina Fey.
25. Scary Stories To Tell In The Dark
Year Published: 1981–1991
What's it about: a series of three collections of short horror stories for children drawing heavily from folklore and urban legends.
26. I Spy
Year Published: 1992
What's it about: Search-and-find riddles paired with amazing photographs will captivate kids of all ages
27. The New Adventures of Mary-Kate & Ashley
Year Published: First published in 1996, last in 2005
What's it about: Mary Kate & Ashley solve mysteries.