It's that time of the week!
The weekend is here and it's not just any weekend, it's the F1 weekend!! We've got a list of some exciting events coming up this weekend for you to check out. Just keep in mind some places will require prior reservations so check beforehand, and grab your tickets in time!
The Projection Experience at Al Dar Islands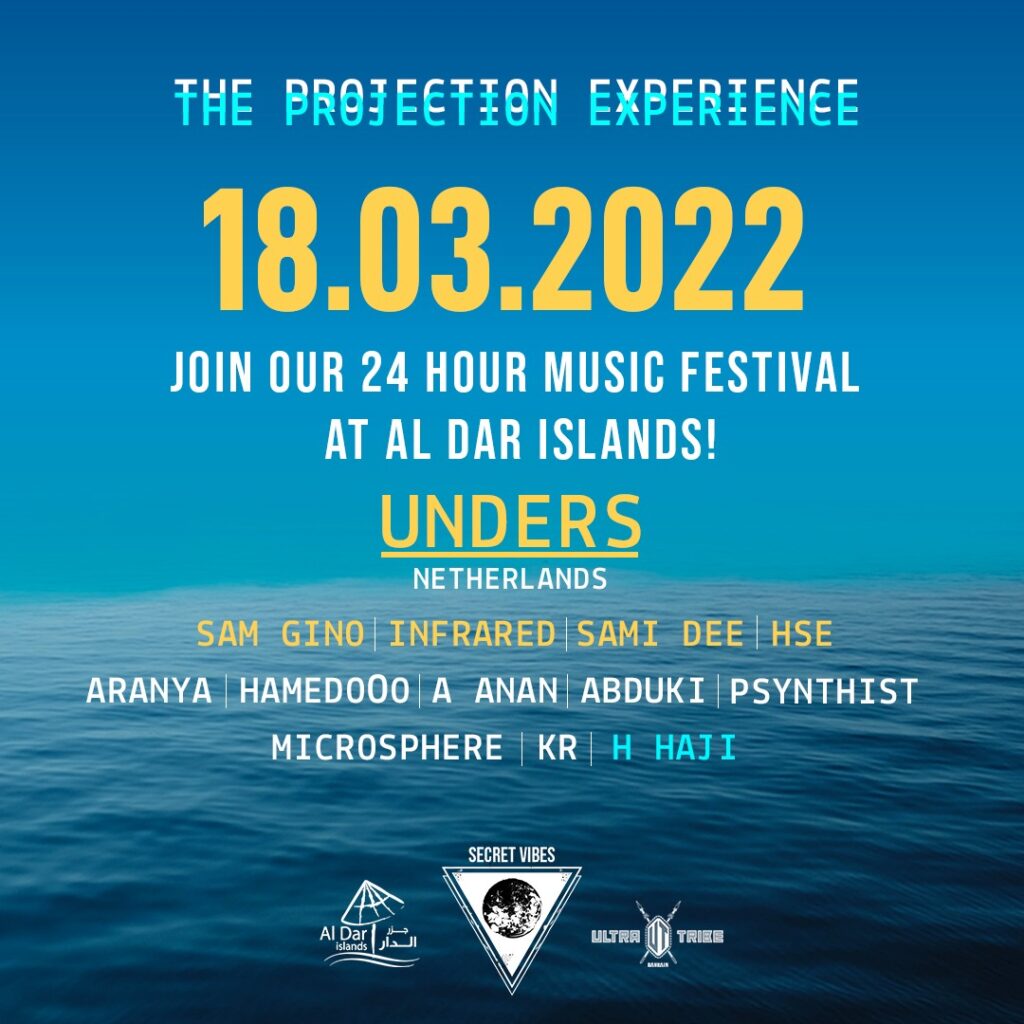 Musicians from around the world are coming together to bring you the greatest music festival this weekend! The Projection Experience by Secret Vibes is on Friday, the 18th of March at Al Dar Islands. This event is not to be missed so grab your tickets now from Ultra Tribe City Centre and Al Dar Islands!
CONNECT at OVER 338
Head over to OVER 338 tomorrow night for great music by Kuwait-based musician Teksir along with Salah Sadeq, Spceboi and Flaan.
Contact: 3915 0505
Mark Knight at Iris
Mark Knight is coming to Iris Bahrain tonight, so amp up the F1 weekend and join in the fun!
Something Different This Weekend at Juffair Sqaure
Enjoy live music at Juffair Sqaure this weekend by Ann Nazimova on the 17th and Mo Zowayed on the 18th of March from 7:45 to 10:30 pm!
Tiger Roar Beach Party at The Art Hotel & Resort
Head over to The Art Hotel & Resort this Friday for the Tiger Roar Beach Party! Enjoy great music and unleach the party animal in you!
Contact: 3777 7845
F1 Grand Prix Opening Party at Retro Lounge 
Check out F1 Grand Prix Opening Party at Retro Lounge tonight!
Contact: 3458 8466
The Pitstop at ElChapo
This Friday, you can head over to ElChapo and make the most of the F1 weekend!
Contact: 3773 8838
Nightscape at Social Monkey
Check out Nightscape at Social Monkey tonight and enjoy the beats by some of your fave musicians!
Contact: 3222 6113
F1 Friday at Icon Lounge
DJ Ahmet KILIC is coming to Icon Lounge this Friday!
Contact: 3822 5500
Habibi Funk at Viola
Check out Habibi Funk performing at Viola tonight!
Contact: 1723 1231
Have a great weekend!
READ MORE:
10 Things to Do This Weekend in Bahrain: March 17-19
READ MORE:
Play for a Cause! This Spot in Bahrain Is Hosting a Charity Carnival Next Week
READ MORE:
Learn Stories about Manama with This Exhibition at the Al Riwaq Art Space