Together to help each other
The Syrian Embassy in Bahrain is accepting donations for earthquake victims that hit the country last week, affecting dozens of people. This is the time when we all need to stand together and help our dear brothers and sisters in both Turkey and Syria. The embassy has requested support from the people of Bahrain in spreading the word and donating as much as possible.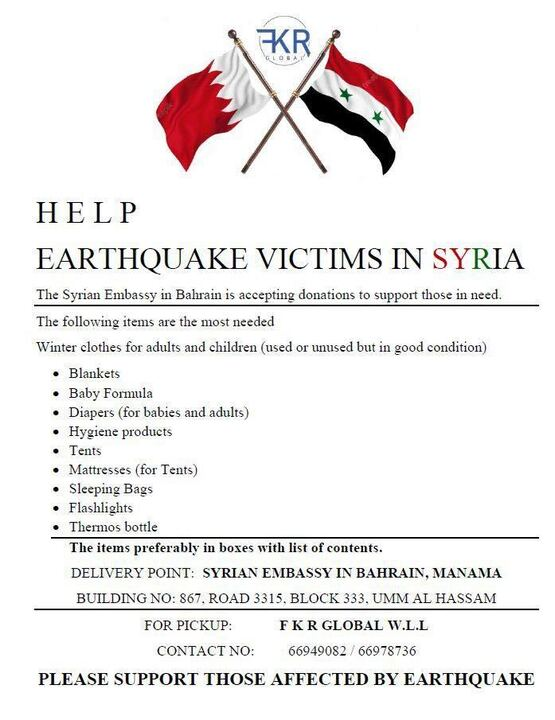 You can donate clothes, mattresses, sleeping bags, tents, hygiene products, diapers, flashlights, and more. The items can be new or pre-used and preferably should be sent in boxes with the list of contents. Note that they are not looking to collect money.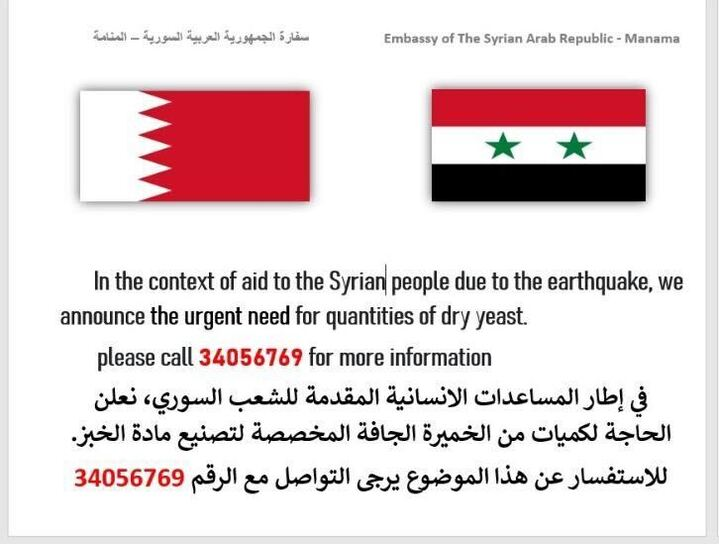 The urgent need is for dry yeast.
Delivery Point: Syrian Embassy
Location here
May we all heal together
READ MORE:
Join the Movement With 'Be Like Water' Fundraiser in Loving Memory of Mohanna Al Dosseri
READ MORE:
Bahrain Launches Donation Campaign to Support Earthquake Victims in Turkey and Syria
READ MORE:
These Telecoms in Bahrain Are Offering Free Calls to Syria and Turkey