Real estate inspiration!
Real estate is growing tremendously in the past couple of years in Bahrain. What's more, many companies and architects are joining the Cityscape Bahrain event for the latest trends and updates in the market. Don't miss out on the region's largest and most influential international real estate event!
The event starts on Nov 22nd and until the 24th at the Exhibition World in Sakhir. Where real estate experts and developers meet to network and discover the latest developments in real estate technology!
Cityscape Bahrain Agenda
Also, many people are gathering from the industry's top professionals to discuss and highlight the latest trends in the sector. For example, this includes Land Sterling, Edamah, Diyar Almuharraq, Marassi, Real Estate Regulatory Authority, and more. In addition, the event has a lot of new technology updates, so make sure to give it a visit!
Proptech Summit
In addition, there is the proptech summit with a couple of well-known real estate experts, proptech leaders, and developers to network and discover the latest developments in real estate technology. Some of the spokespersons were James Dearsley, Wouter Truffino, and Mete Varas. Also, the Proptech summit is happening today at Four Seasons Bahrain Bay.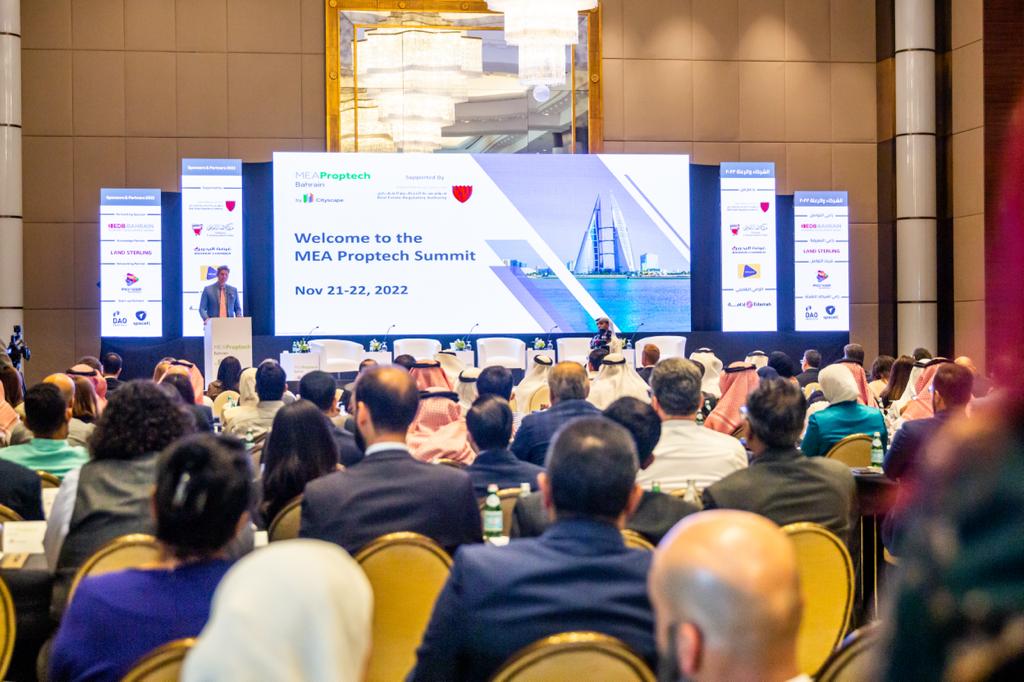 The event is designed by Informa Markets to help attendees increase their knowledge of the industry. Also, give people a chance to meet new people and build relationships with other professionals.
Cityscape registration
Reserve your spot by registering for the event here. Also, Make sure to take a look at their Instagram account.
Register today!
READ MORE:
Check Out the Region's Biggest Jewellery Exhibition Starting Tomorrow in Bahrain
READ MORE:
Here's All You Need to Know About the 2022 Toyota & Lexus National Skills Contest!
READ MORE:
It's FIFA Season and Here Are 6 Cafes in Bahrain to Catch the Tournament Live!