Yes, you heard us, A REAL LIFE ROBOT
Mohammed el – Komy , a 26 year old Egyptian Engineer invented a COVID-19 diagnosis and medical care robot that has us all stunned.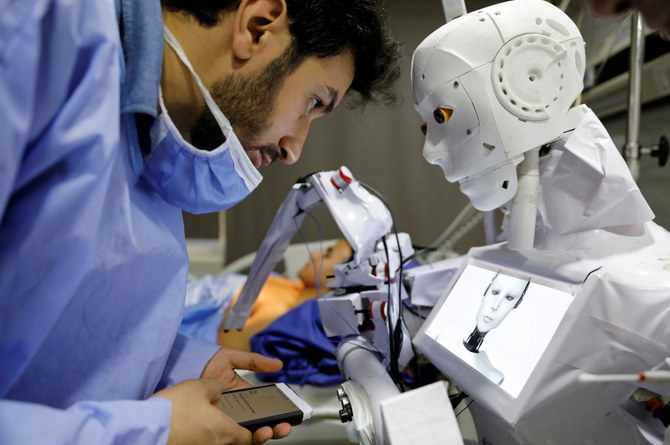 The Robot, called Cira-3, is currently being trialed in Egypt. It can take samples for COVID-19 tests. It also scans people's temperature as they pass by and even acts as a barrier if someone's temperature is too high or if they're not wearing a mask!
Egypt right now:
READ MORE:
These Celebrities Grew Up In Bahrain & We're Still Stunned
READ MORE:
China Will Collect Samples From The Moon – A First Since The 70's
READ MORE:
Lewis Hamilton Just Won His 7th F1 Title Matching Schumacher's Record