VMB is a leading FMCG company specializing in the import and distribution of most of our fave brands from across the globe and ensuring these goodies are available in every nook and corner of the Kingdom! All year round!
And guess what guys? They're hosting an uh-mazing giveaway!
Five BD 50 worth vouchers to shop anything you want from their official website! Time to fill in them carts!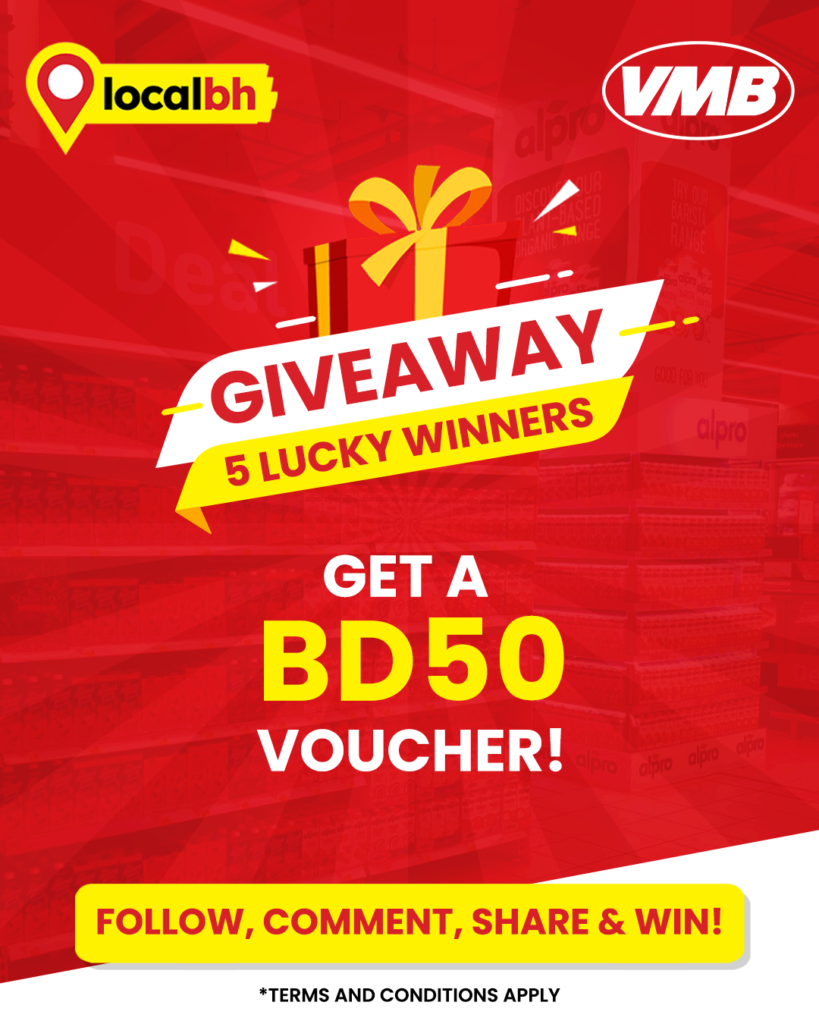 All you've got to do is:
Follow vmbrosbh_ on Instagram & help them reach 5k followers
Follow vmbofficial on tiktok
Share on your story and tag vmbrosbh
Tag the person you'd like to share the voucher with
Let's have a look at a few of their brands
But, first Coffee
Starting the day with a delicious cup of coffee is simply blissful, isn't it? Awaken your senses with the heavenly aroma of a freshly brewed cuppa coffee!
Healthy, Crunchy, Delicious Breakfast made better with a dash of honey! Yes VMB's got it all!
And how can we forget about snacks??? VMB has a yummylicious selection of the best snacks!
Dinner plans? Say No More!
They've got all this and much more!
Click here to check out all that VMB has to offer.
Tick away your grocery list!
READ MORE:
Flipperachi Is Performing Live at the BUB National Day Carnival Today
READ MORE:
Bahrain's Skies Will Light up With the Most Spectacular Meteor Shower of the Year Tomorrow
READ MORE:
Ferrari Approved! Here's How the Prancing Horse Maintains Its Unrivalled Excellence