Calling football fans!
The FIFA 2022 Cup is just around the corner, and fans are excited to watch their fave teams play. There's no better way to celebrate this global event than by watching it with friends at one of these top hotels and lounges in Bahrain. We've compiled a list of the best lounges and hotels to enjoy some company while rooting for your favorite team!
Four Seasons Bahrain
The Stadium at Four Seasons is so ready to welcome all the football fans to experience the vibe just right! With an exclusive football tent featuring high definition screen, lounge areas, delicious snacks, interactive games, prize draws, and much more, FSB is THE place to be!
When: November 20 – December 18
Contact: 1711 5500
Ritz Carlton
Ready for a super fun Football Fan Zone? La Plage at Ritz Carlton has you sorted! With live action and a great ambiance, this is where you need to be! It's one of the best spots to enjoy food and drinks with friends while keeping up with your favorite match.
Al Sama Lounge – Jumeirah Gulf of Bahrain Resort & Spa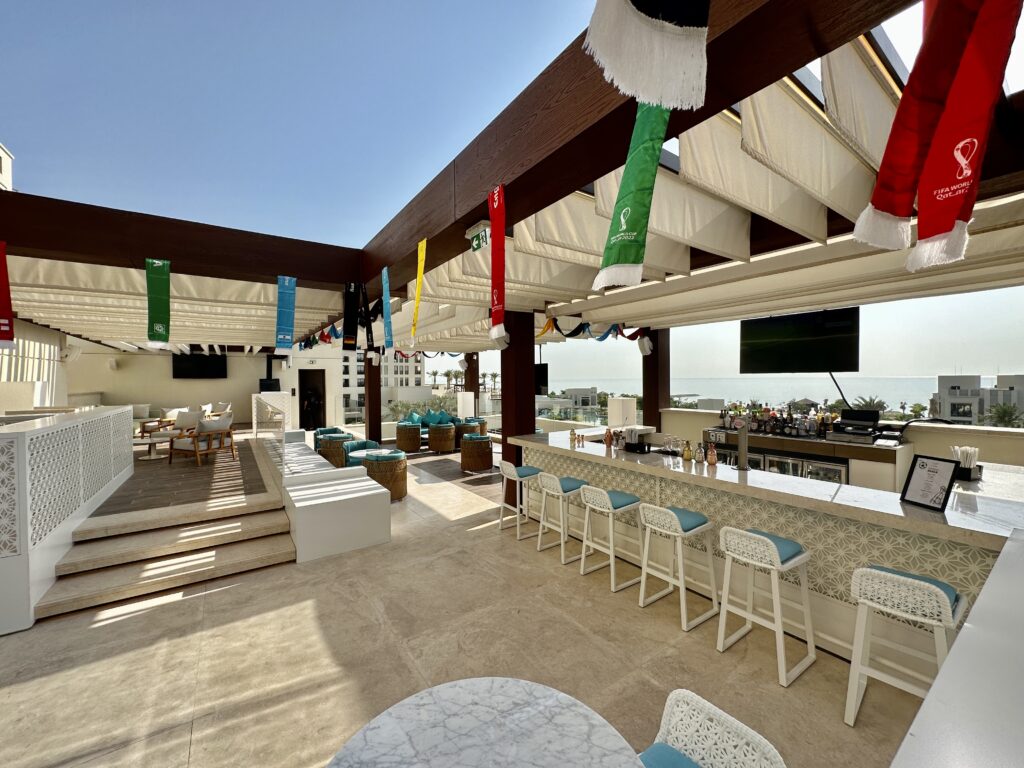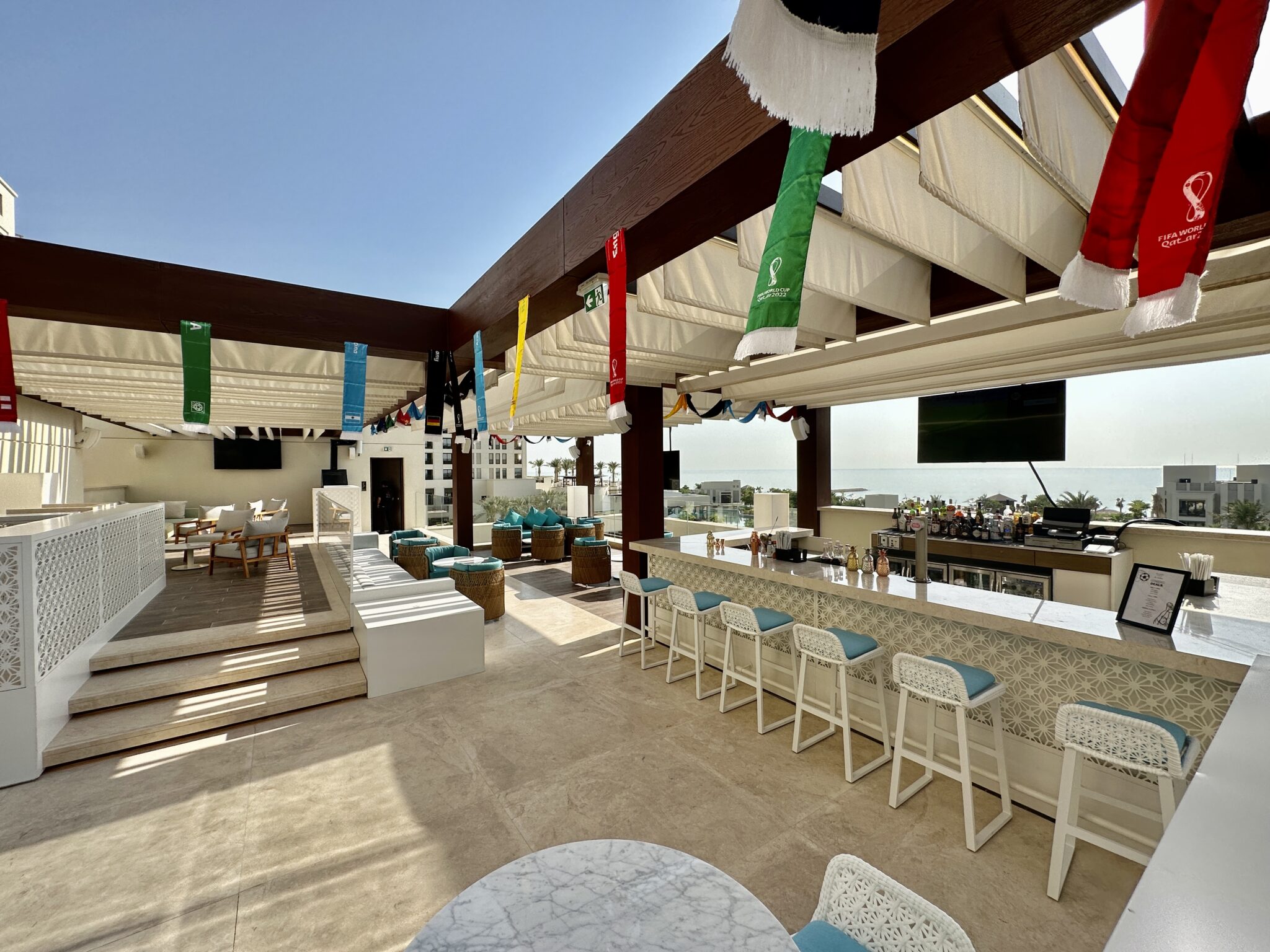 Experience the excitement of the tournament at Al Sama Lounge, Jumeirah Gulf of Bahrain Resort & Spa! Great food coupled with an amazing ambiance, THIS is where you need to be!
For more info contact: 7777 1000
Teenagers Room – Jumeirah Gulf of Bahrain Resort & Spa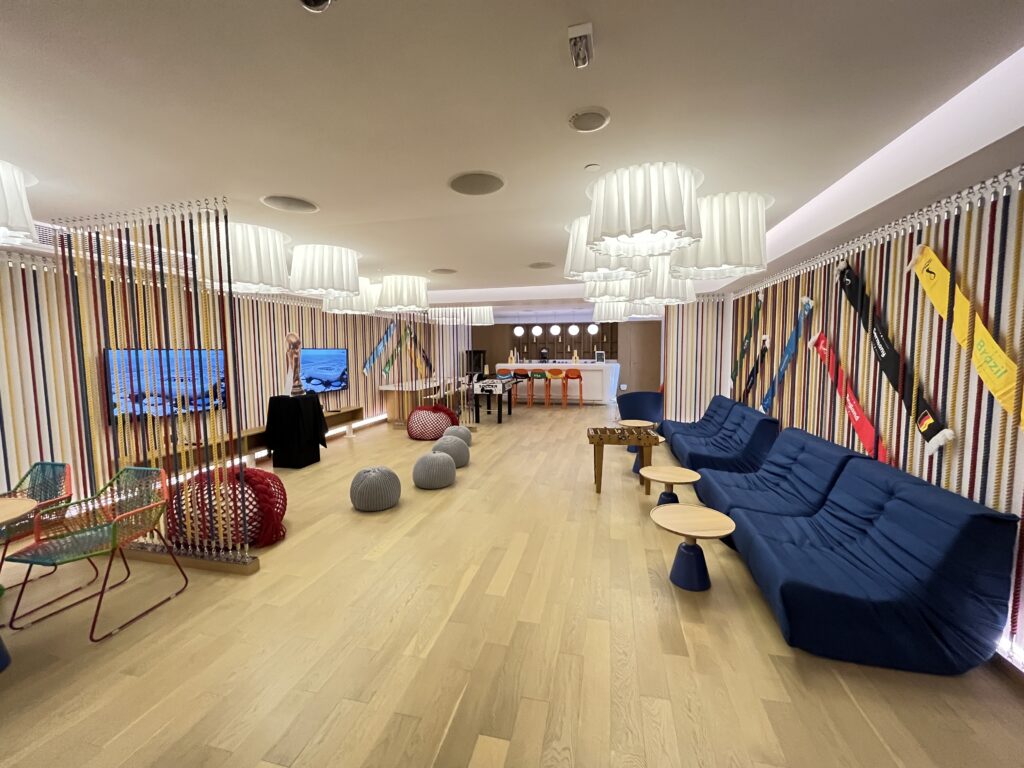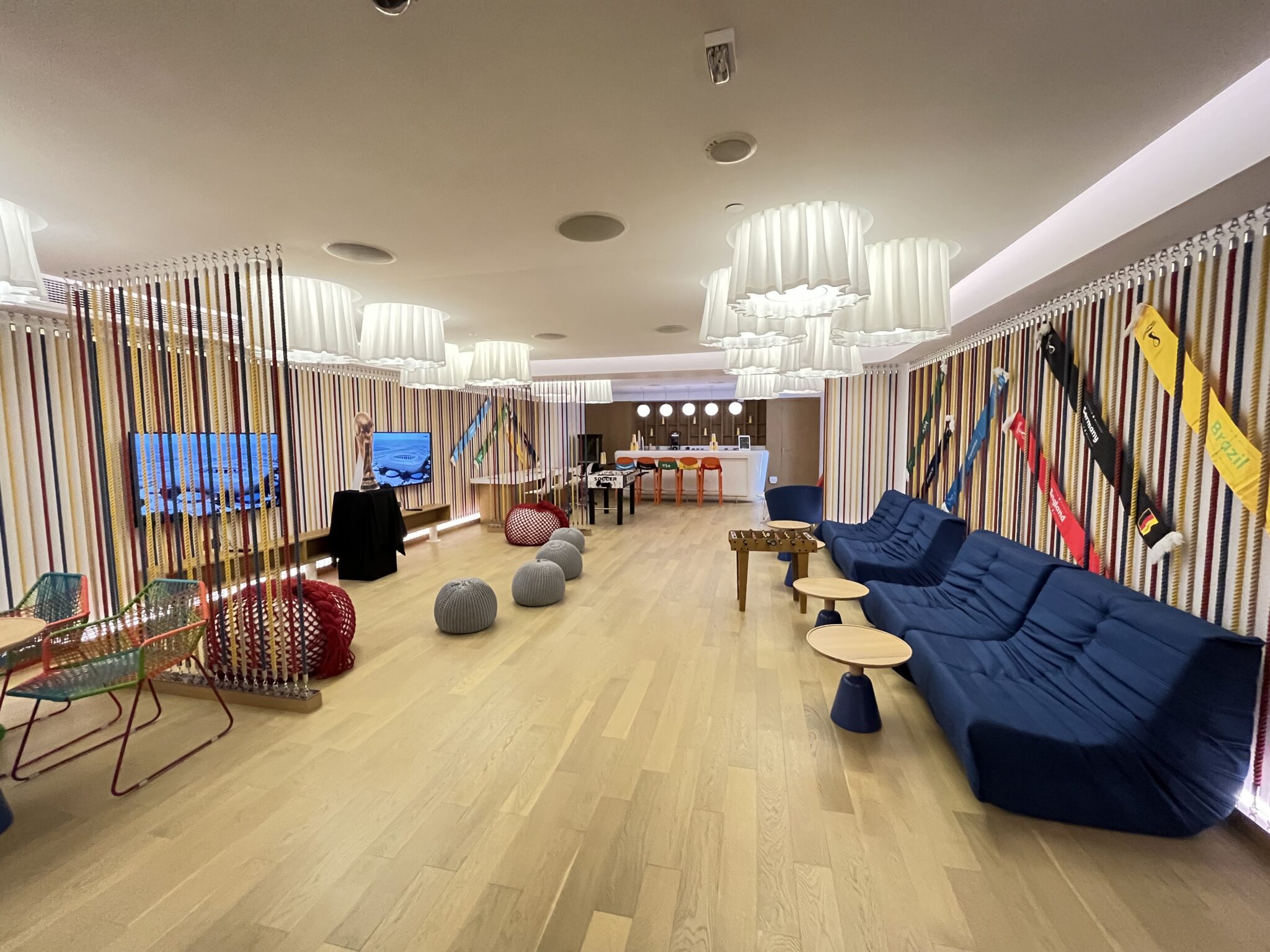 Your fave popcorn and hotdogs while watching the match? That sounds like a great idea! Jumeirah Gulf of Bahrain Resort & Spa's Teenagers Room is a great place to gather with family and friends and enjoy the game live!
For more info contact: 7777 1000
Nasmat Lounge (Westin)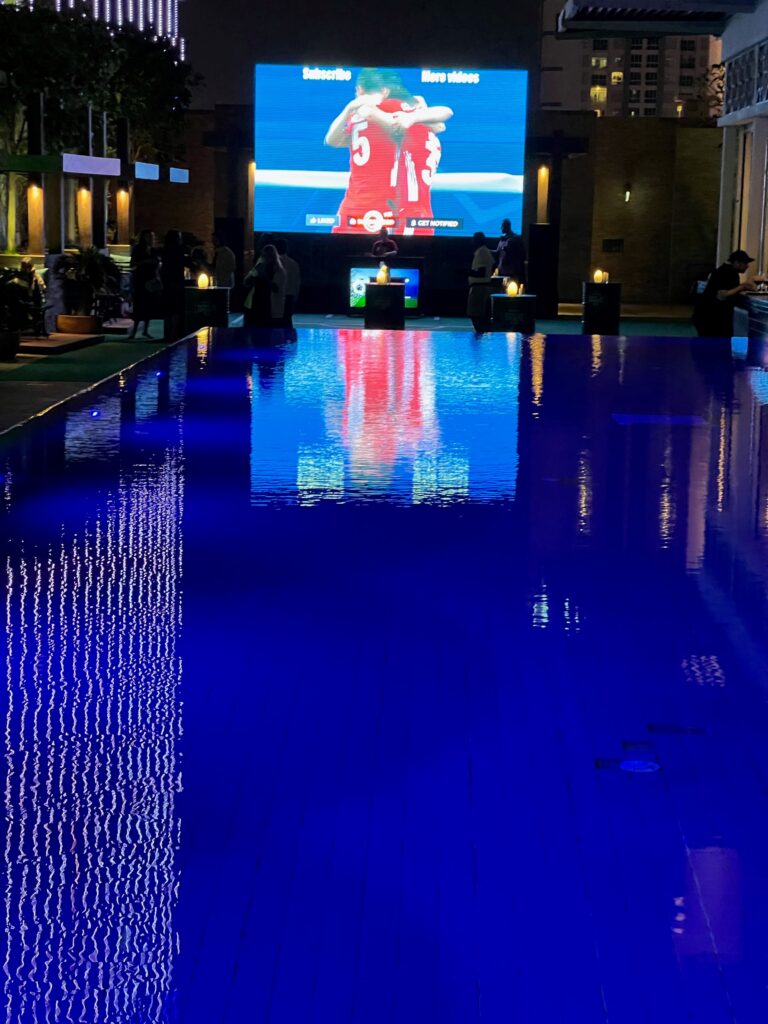 This lounge has a great atmosphere, great service, and great food—you'll feel like you're right in the heart of the action here! Nasmat Arena is a newly launched venue to cater to football lovers throughout this season! Enjoy great food & drinks while cheering for your fave team! It is located on the third floor of The Westin City Centre Bahrain, via poolside with both indoor and outdoor sitting options!
Butcher and Buns (Le Meridien)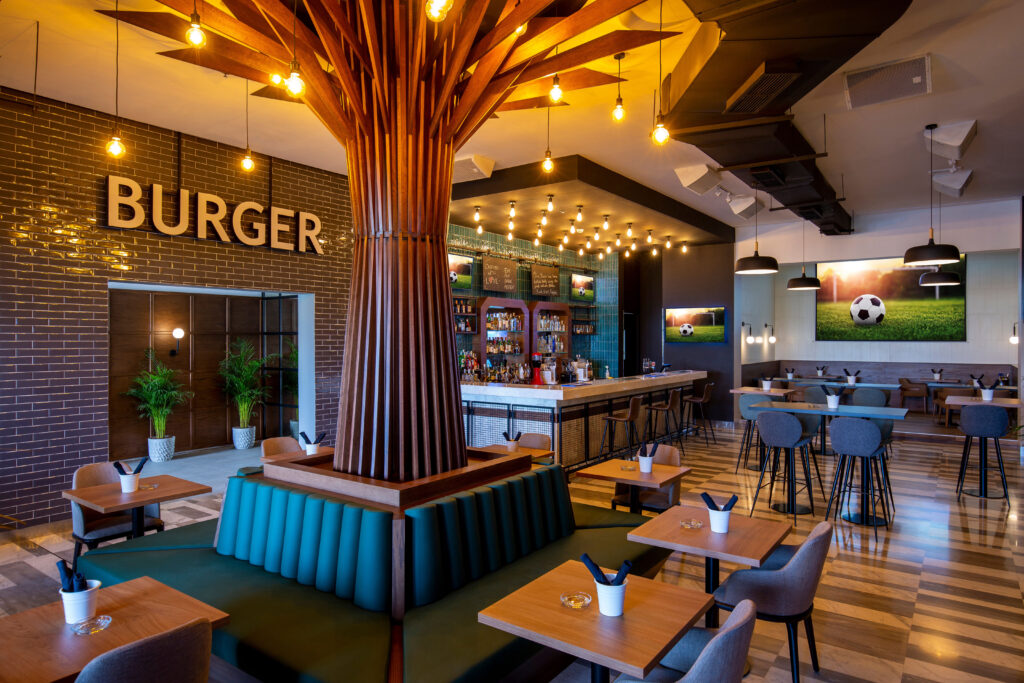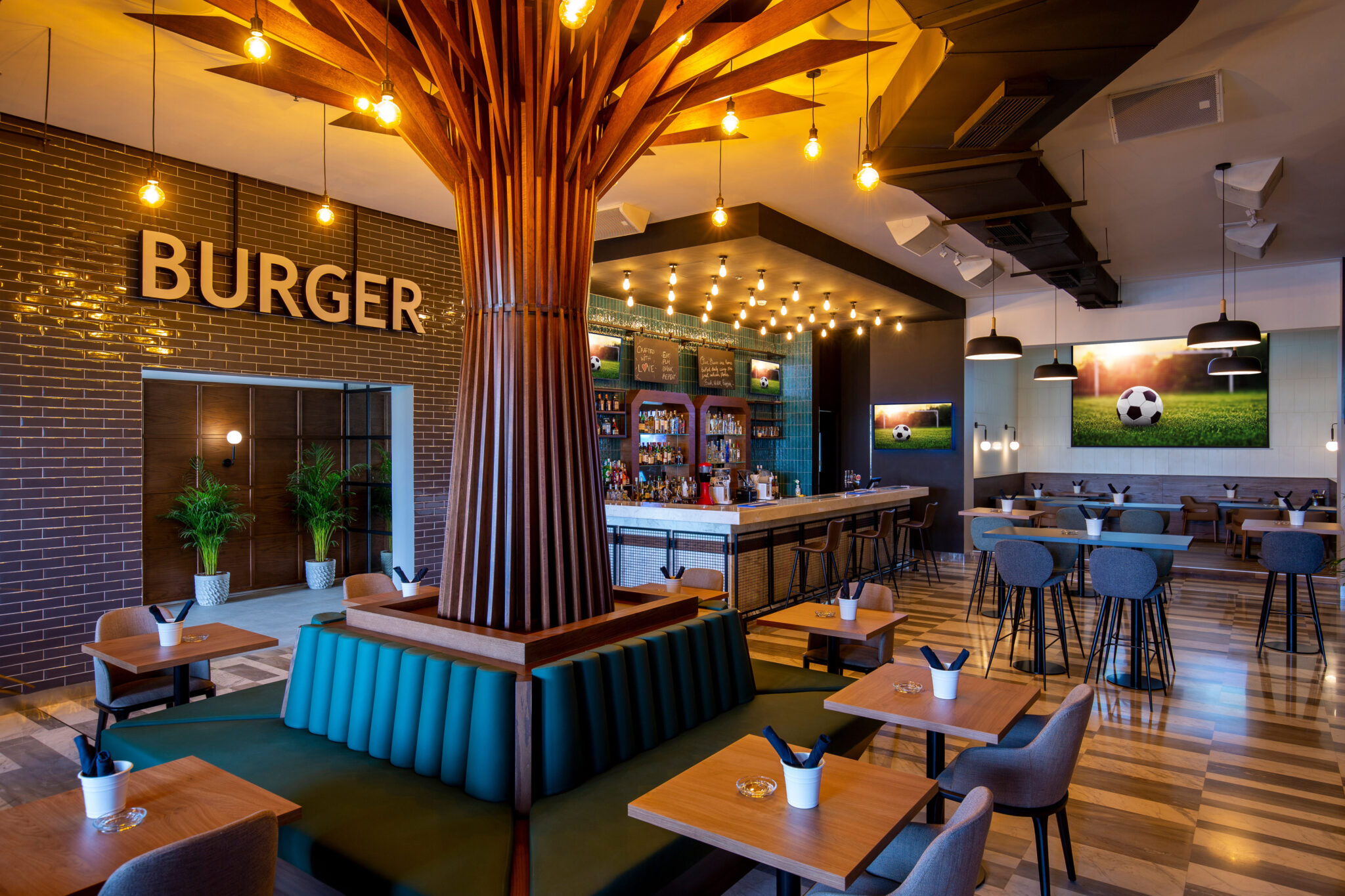 Butcher and Buns located at Le Meridien is showing live matches throughout the football season! This lounge is known for its amazing food, so why not combine your love of sports with a great meal? The place is packed during big games so make sure to reserve a spot to enjoy the match!
Calexico
This lounge has an incredible atmosphere and an even more incredible selection of drinks! You'll want to make sure you get there early! You also get a chance to predict the game's results and win super cool prizes!
Lanterns Amwaj
There's nothing like watching the World Cup 2022 with friends and loved ones while chilling at Lanterns Amwaj. Head over for the best vibes and awesome food to enjoy with friends and family!
Howdy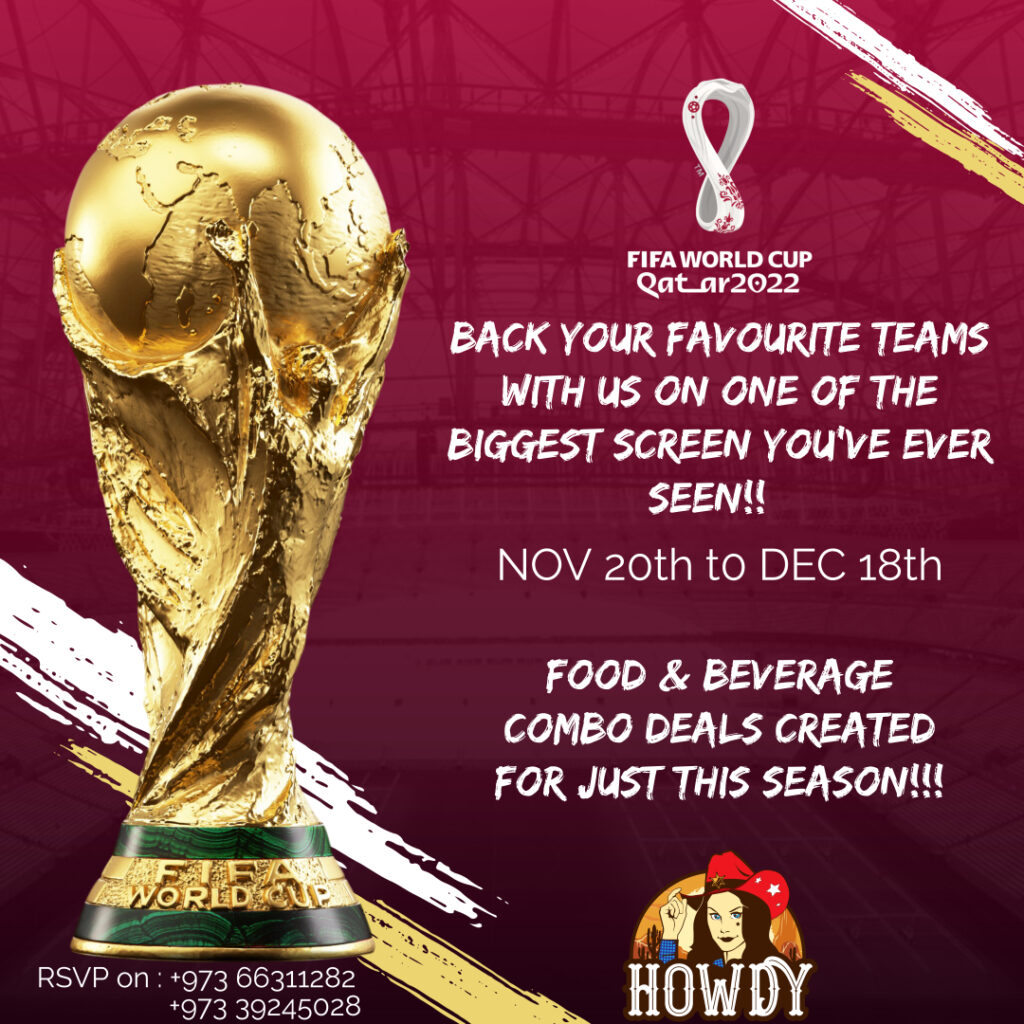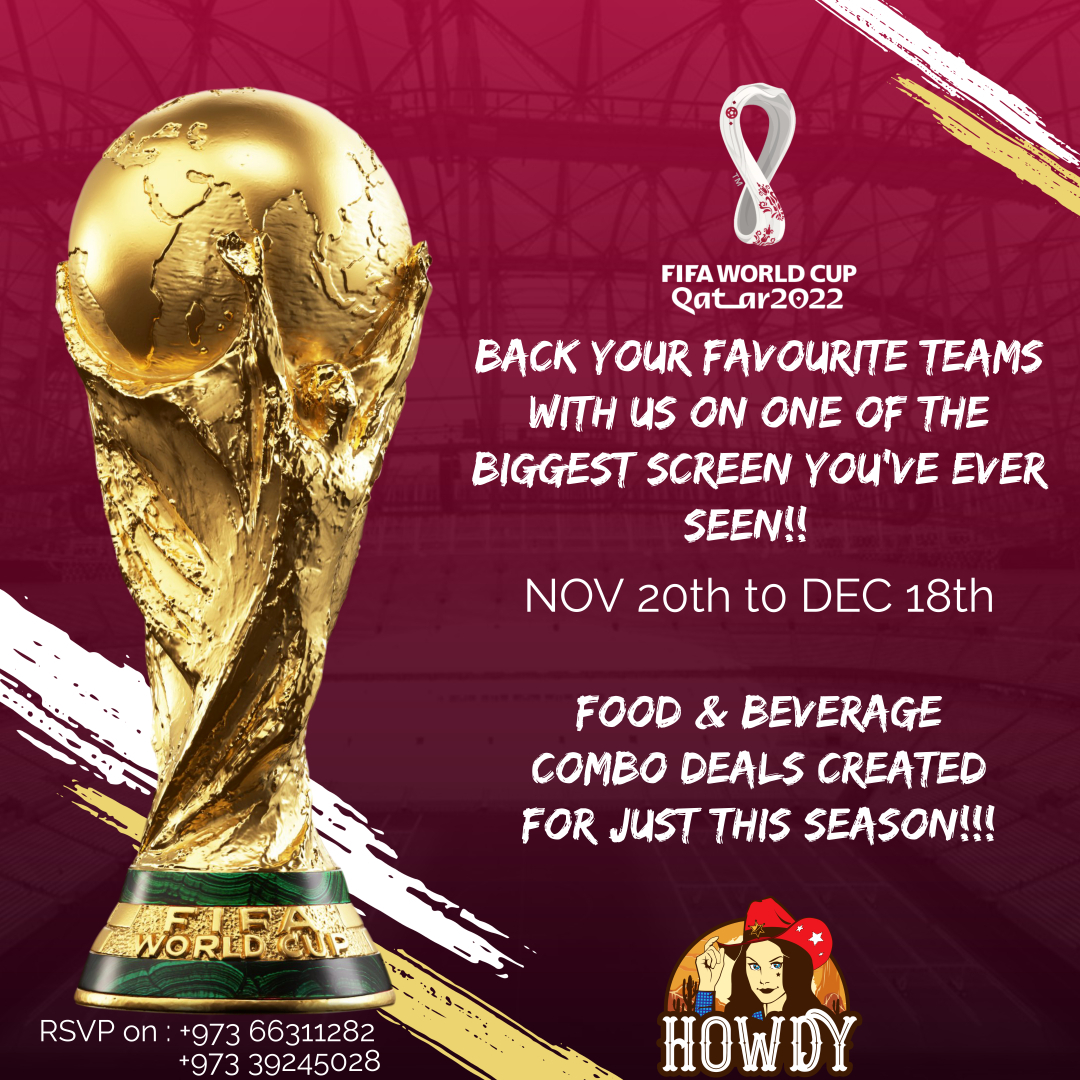 With special food and beverage combo deals, Howdy has an amazing tournament planned out for you! Be part of the excitement and watch the matches live at Howdy!
Contact: 6631 1282
Enjoy!
READ MORE:
Reading Enthusiasts! You Need to Visit This Library & Coffee Shop In Bahrain
READ MORE:
Here Are 5 Football Courts You Can Rent in Bahrain to Play It Out With Your Friends
READ MORE:
This Bahrain-based Photographer Captures Amazing Shots of Various Birds on the Island