New Year, New Us
But brunch stays as important as ever. Scroll below for some spots you can brunch at to kick off 2021!!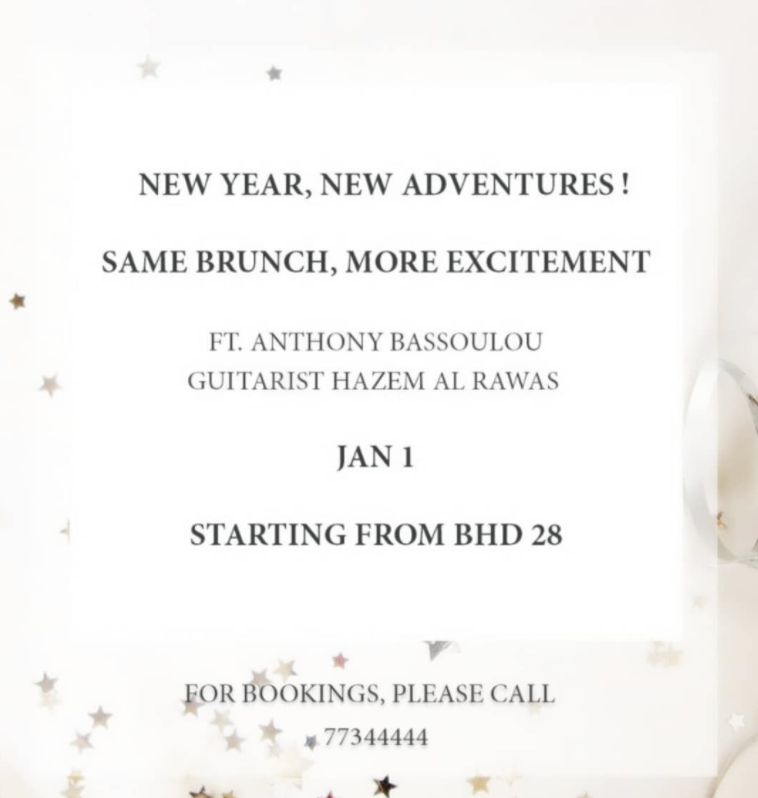 My Cafe in Adliya has a New Years Brunch starting at 28BD per head! They also have another brunch on Jan 2nd!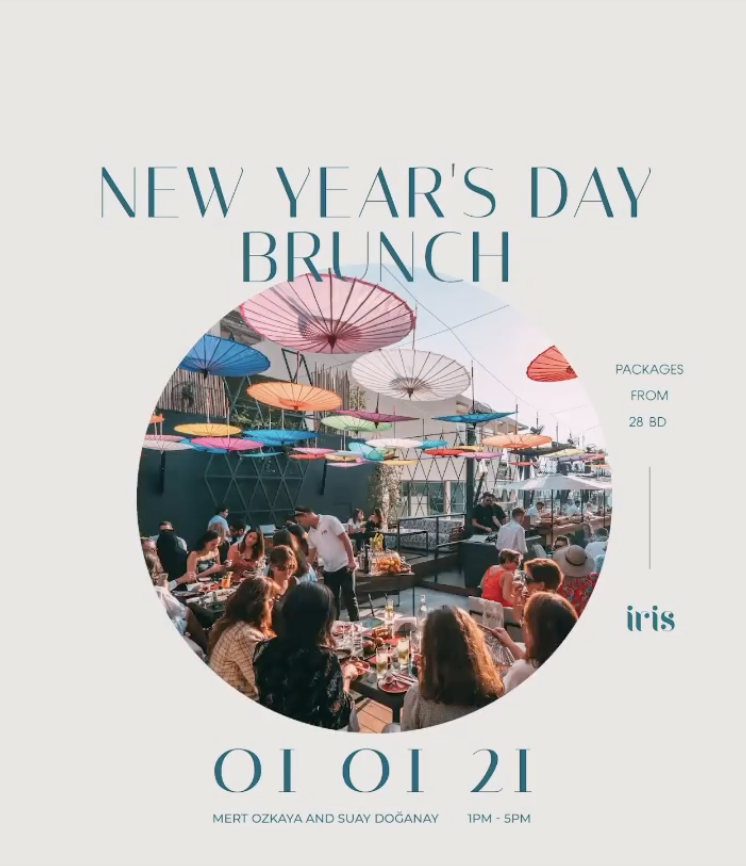 Iris has a super fun event planned to kick off the year with packages starting at 28BD per head.
Indigo
Indigo's terrace at the Merchant House in Manama has to be the most picturesque spot to start off the year!
Cafe Lilou
The CLASSIC – Café Lilou will always be a contender!
The Orangery
The brunch we all know and LOVE – you can have their famous saffron cardamom French toast either at The Palace Botique Hotel in Adliya or at The Avenues.
Angelina
Classic French brunch? Yes, please! You can visit Angelina in Block 338 in Adliya or at The Avenues,
Attic
All about the Greek vibes over here! Attic has a great brunch with a panoramic view of Adliya.
Art Rotana
Art Rotana's brunch starts at 25BD Net with soft drinks and 36BD Net with selected beverages.
Haus
Haus is the go-to spot for contemporary food – definitely a must try! They open their doors at 12pm everyday.
Dar Florence
A heated garden in Adliya with amazing food – Need we say more?
Lumee
If Bahraini brunch is what you're looking for, look no further!
Baker & Spice
One of the most underrated spots on the Island with one of the best menus you can find anywhere!
Happy 2021, people!
READ MORE:
Come Watch The Ice Show & Build Snowmen This Weekend At Mall Of Dilmunia
READ MORE:
You Can Have Coffee Ft. The Moon At This Ethereal Cafe In District 1
READ MORE:
You Can Have Palestine On A Plate At This Spot In Water Garden City