We've got you, with some of the best food and snacks for futoor
Many spots are now offering their delicious foods packed up and frozen for you to prepare and cook up yourself, just in time for futoor! These restaurants and cafes have thought ahead and prepared our faves, from samboosas to spring rolls and even l'gaimat! Scroll to see all your delicious options:
Darseen Cafe
We're personally vouching for this one guys – so, it HAD to be on the top of this list. Darseen Cafe has prepared a whole menu of frozen bites for us to cook up at home – from samboosas to spring rolls, they've got our iftars covered. Let us tell you, these aren't your average bites either – we're talking Mozzarella Kibbeh with Sundried Tomatoes and Feta, Spinach and Mint Samboosa – it's all elevated over here!
You can order a minimum of 4 dozens through their website (click HERE) or whatsapp them on 38114037. If you're asking us though – you'll need a lot more than 4!
Beefko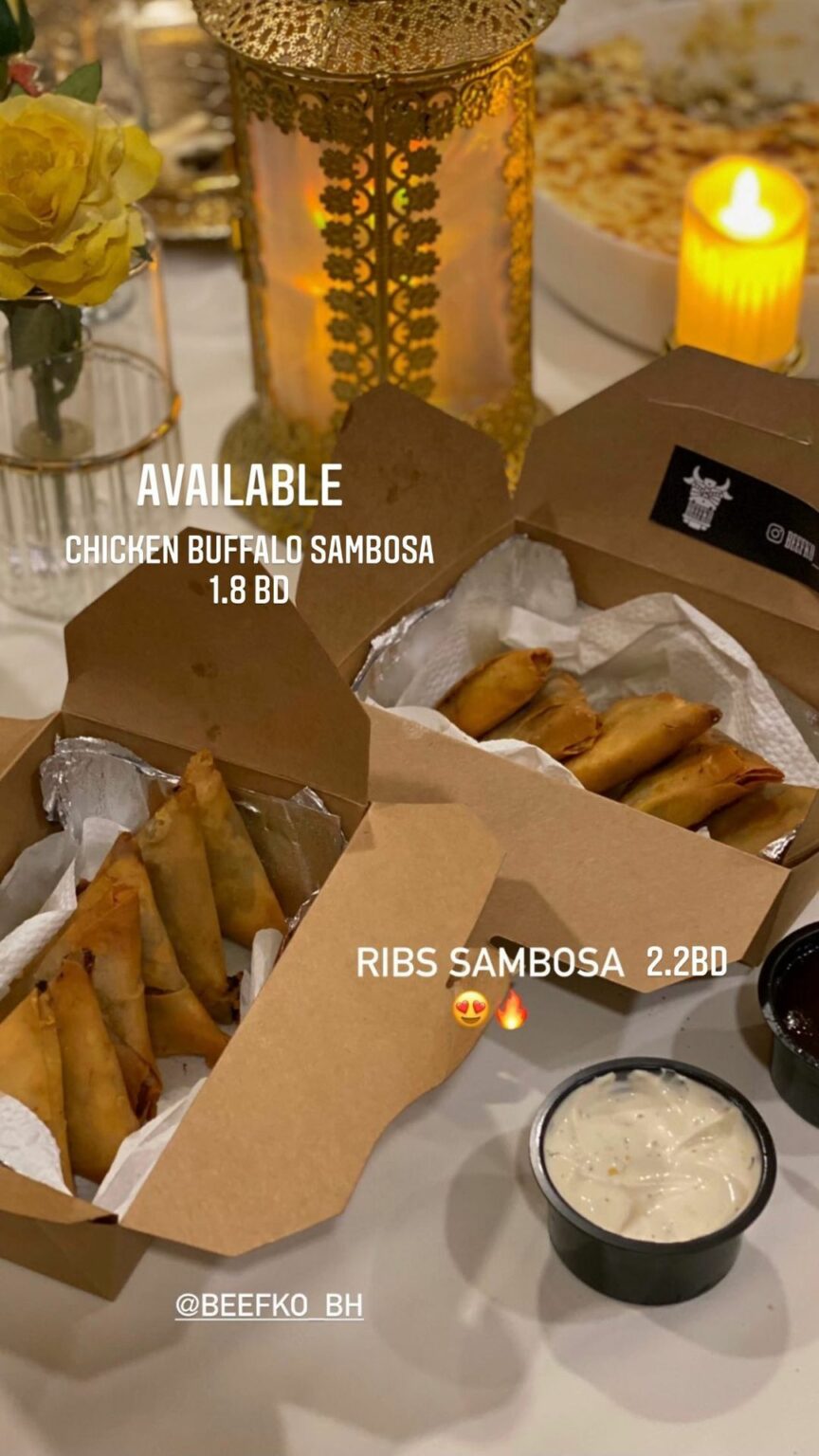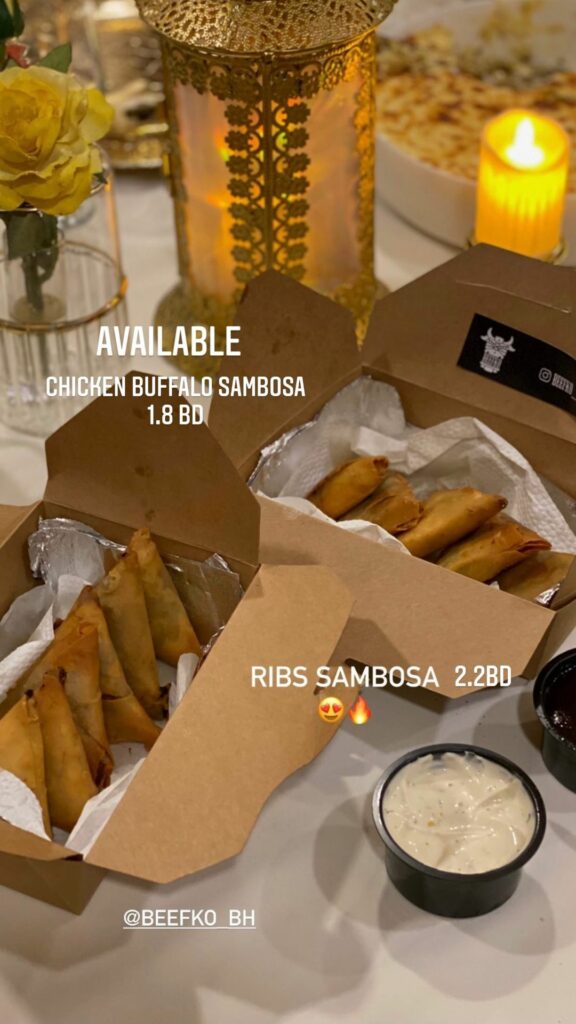 Yup they've got the ribs!! A delicacy we're craving to bad, right now. Beefko's samboosas are available cooked and frozen – check out their page (click HERE).
Villa Mama's
Just like mama makes it – literally! Villa Mama's got three special options you can order frozen and we personally recommend their sheesh barak. Call 1730503 to order.
Show SHHA Mezza
A whole lotta options right here – you're honestly spoiled for choice. Whatsapp 37737503 to get your fill!
Naseef Restaurant
One of the oldest traditional spots around the island and now you get to have their goodies at home! Can you ask for a better deal?
L'Avenue Cafe
Not just samboosas over here – they've got so many options including whole lasagnas perfect for suhoor.
Malgoom
Shawarma samboosa – name a better mashup!
Tariq Pastries
Seems like our whole kingdom has always been in love with Tariq pastries – they are a true staple!
Manaeesh Jubran
So many options over here and you even get a chance to enter their gold giveaway – talk about a deal!
Hala Cafe
Hala cafe has become a staple for traditional food in Bahrain – they're always cooking up the best dishes – great for any Ramadan table.
Eat well & stay safe!
READ MORE:
This Local Photographer Is Reminding Us Of What Ramadan in Bahrain Looked Like Pre-Covid
READ MORE:
These 10 Local Spots Dropped Some Ramadan Treats & You Guys Need to Try Them