Ho Ho Ho !
With Covid 19 limiting travels, we've gathered 10 locations in Bahrain that are hosting different Christmas events throughout the weekend.
Cake Boutique
Get the Jolly Christmas Package 19 BD after discount which come with Chocolate Praline Christmas tree cake, 6 Mince and 6 assorted Christmas themed cupcakes or the Ginger Bread House Decorating package for only BD 11 which includes Gingerbread house, icing , candies & Handmade Fondant Santa.
Akaya
For only BD23 net you will be able to enjoy some live music, unlimited drinks, and signature dishes on the 24th of December from 1pm to 4pm.
Ritz Carlton Bahrain
Elevate your Christmas celebrations with a taste of India, to France, and an Italian festive menu, and some live entertainment.
Mahonia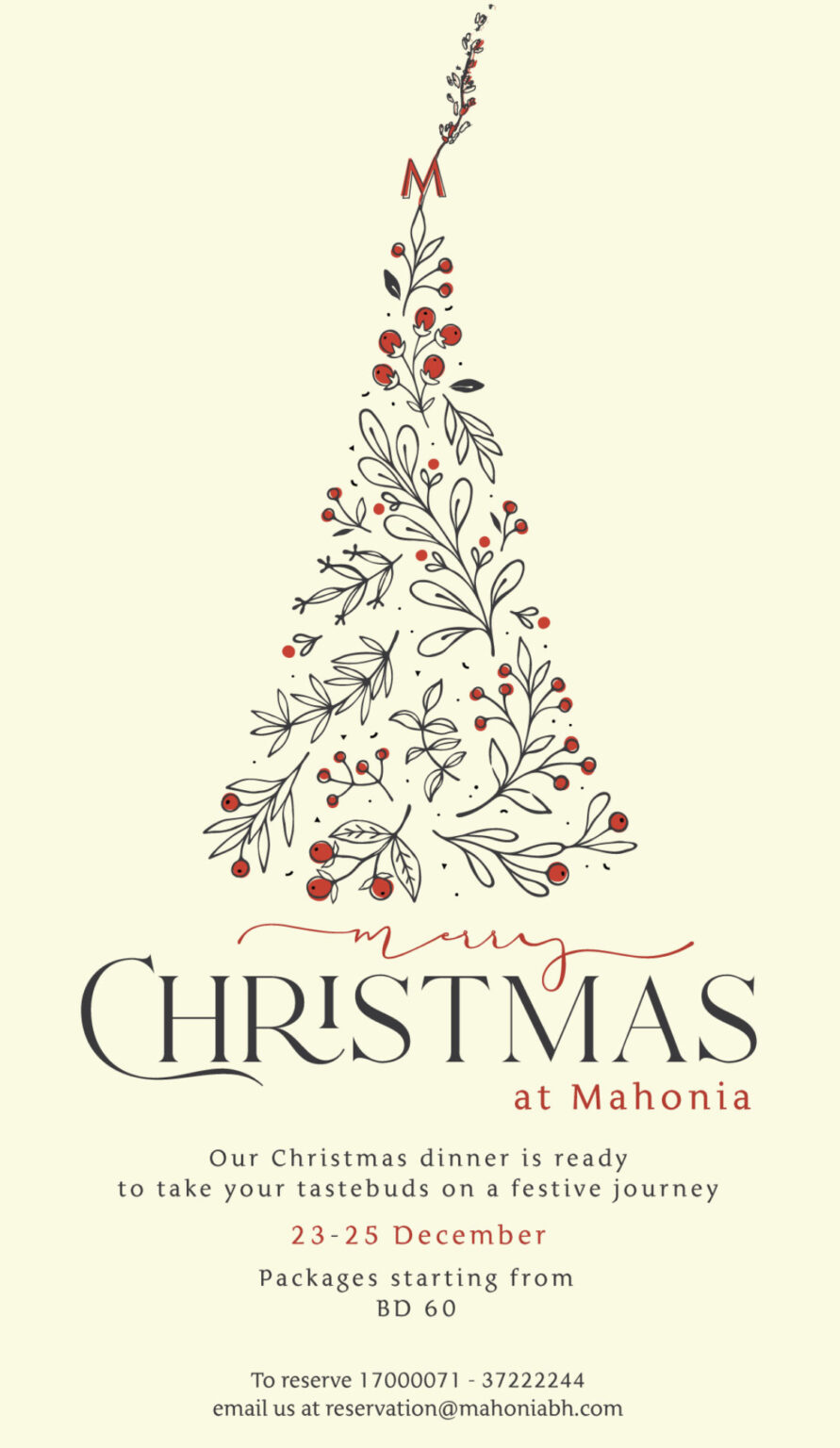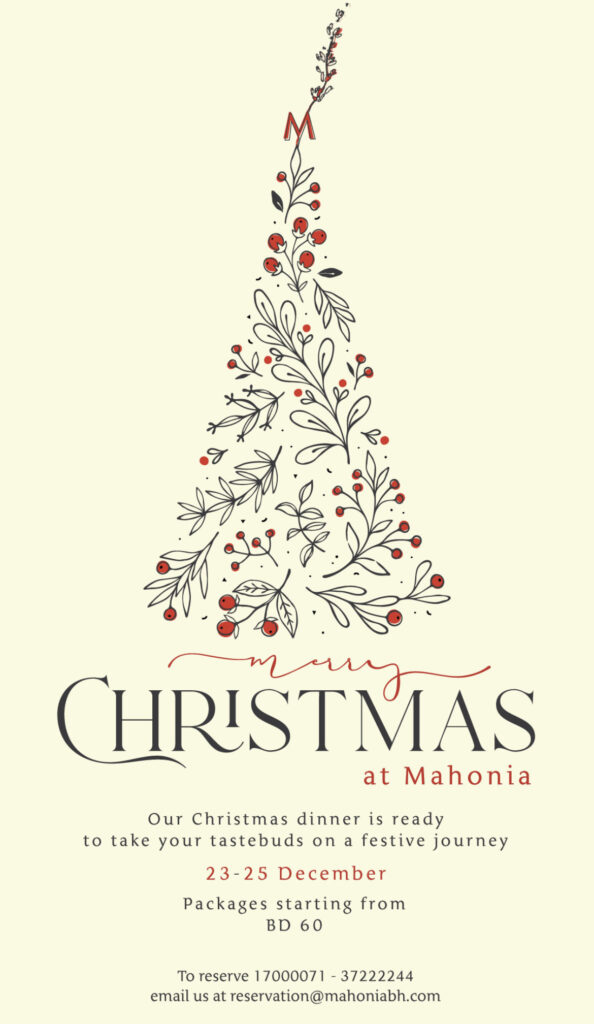 Mahonias Christmas dinner is ready to take your tastebuds on a festive journey from the 23rd of December till the 25th December with packages that start at BD60.
Sofitel
Sofitel will be hosting a Grand Christmas Weekend Brunch on the 24th and 25th of December with exceptional buffets featuring international and traditional favorites. The prices start at BD49net for this above the age of 13 and BD24.5 for children between the ages of 6 to 12.
Fusions by Tala
Get ready to travel with your palette around the globe on the 24th of December with dishes from around the world from 7pm to 9pm.
They will also host a Christmas festive brunch on the 25th of December from 1pm to 4pm and a sunset mindset from 4pm to 8pm.
WU Restaurant and Lounge, The Art Hotel and Resort
Head over to WU Restaurant and Lounge to celebrate with a special Christmas Eve party on the 24th of December from 7PM onwards featuring different DJs throughout the night, all with free entry.
The Royal Golf Club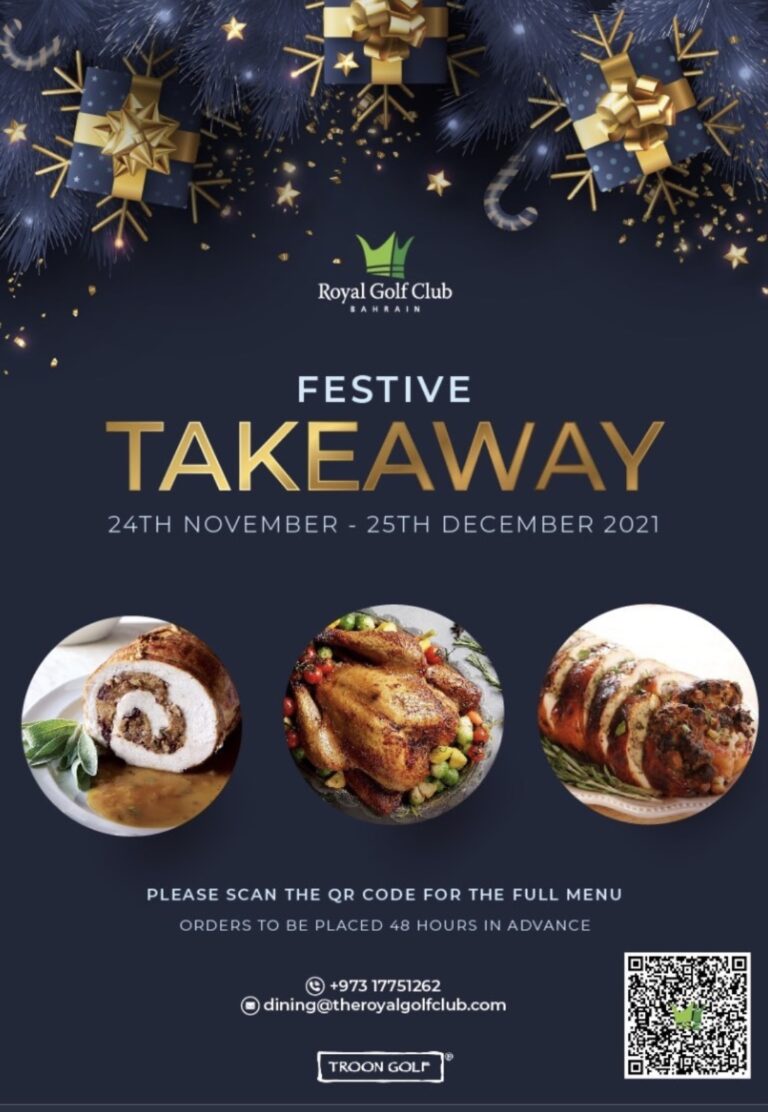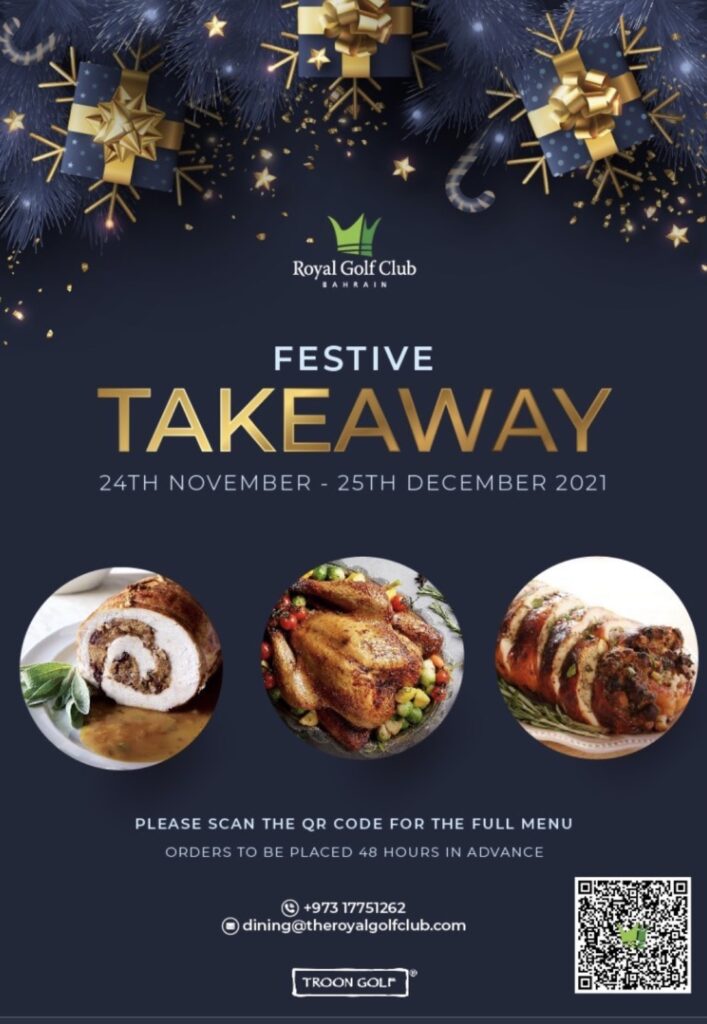 Grab a drink and some food with the Royal Golf Clubs Christmas Brunch with unlimited drinks and soft beverages from 12:30 to 3:30. Prices start at BD30 for adults but can reach up to BD42 to get enhanced beverages and BD12 for kids under 12. The event will have live music, a photo booth and, and camel rides, you will also be able to continue celebrations from 3:30 to 6:30pm with the after brunch beverage package for only BD 15.
Beef Garden
Join Beef Garden for a special 5 course Christmas Eve menu and enjoy some good music by the resident DJ for BD 22 per person on the 23rd and the 24th December.
Waikikibahrain
A super fun pre christmas party is awaiting you at Waikikibahrain tonight at 8 pm!
Merry Christmas!
READ MORE:
Watch Live Coverage of Bahrain's First Satellite Launch Into Space at 1 pm
READ MORE:
In the Spirit of Christmas Here Are 5 Classic Throwback Movies You Can Watch