We're all looking for a reason to have a burger binge night or two… so, if you're looking for a sign, here it is!!
Look no further, this is the only 'best burger joint' compilation you'll need
We asked, you answered! Scroll below to rediscover your favs:
1. Griddle
This one topped all other burger joints – like, 50 times over (no joke). A crowd fav, and for good reason!! It doesn't stop at burgers here, the whole Griddle menu overflows with deliciousness – from brisket loaded cheese fries to buffalo strips to mozzarella sticks, you're gonna FEAST.
Griddle's got a whole food truck area making vibes in Hamala, and we're about to spend all our winter weekends (low-key weekdays, too) right there. Catch Griddle at Al Aali Mall Winter Market until the end of the month!!
2. Blaze Burgers
A lotta competition with this one!!
3. Gold Label Burgers
The brisket burgers here will probably always stay a crowd favorite – we're not wondering why when it looks this delicious!!
4. Jan Burger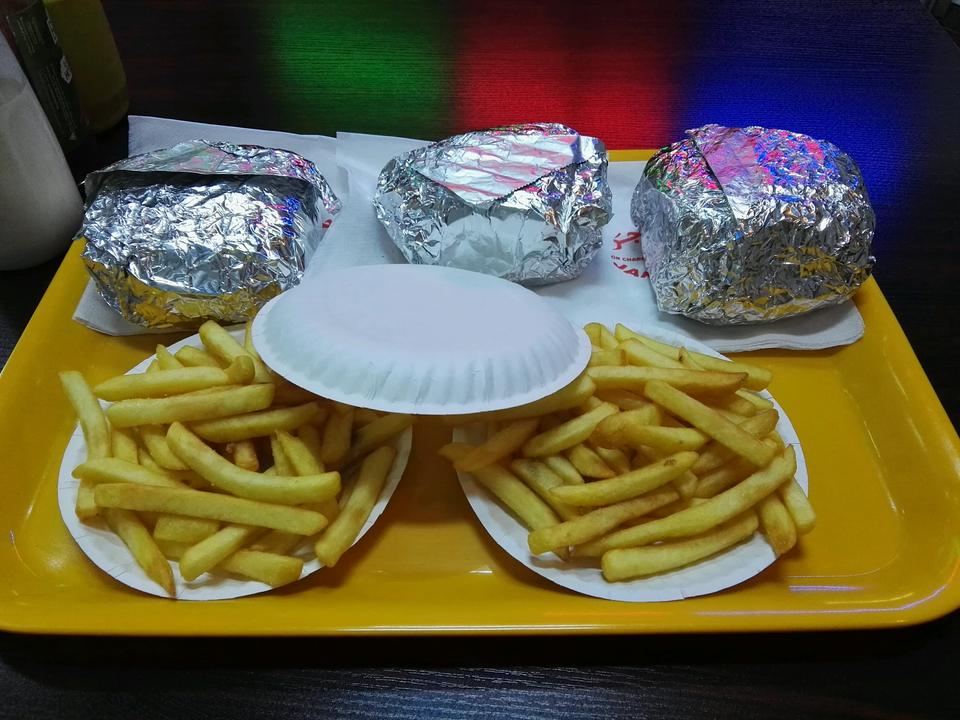 Let's be real… Jan Burger, though. Locals will always know.
5. The Forge
Everything on this menu is making us drool, not gonna lie.
6. Five Guys
It's not actually about the burgers at this one… No fries are better than Five Guys' fries, let's be honest.
7. Jasmi's
There's a reason why we run to Jasmi's before and after every trip abroad… Reppin' local!!
8. Shake Shack
All that cheese, too…
9. Hashtag Burger
"Are you game, bro?" Find someone to challenge with this stack!!
10. Flip Burger
Branded Flip burgers, anyone?
11. Sliders
Are you team Extra Sauce?
12. Burger 63
Stacks on stacks right here.
13. Sando
The Brisket Grilled Cheese wins at this one.
14. Eighty Thirty
Vegans, we got you!! Even you non-vegans will love this one.
There you have it, burgers for that kilo or two we all (don't) need
READ MORE:
We Asked You What Your Favorite Tikka Joint Is And Here's What You Answered
READ MORE:
10 Outdoor Breakfast Spots In Bahrain To Feel The Breeze At
READ MORE:
This Kuwaiti Cafe Opened Up In Bahrain & We Need Its Chocolate Creations