What an epic find! An auctioneer in England came across what is believed to be a pair of glasses belonging to Mahatma Gandhi hanging out in the mail.
You know, no big deal… just arriving to work and finding a historical leader's specs in your mailbox!
The glasses were sent to East Bristol Auctioneers in an envelope with a note saying "these belonged to Gandhi, and my uncle was given them'" says auctioneer Andy Stowe who found the historical treasure at work.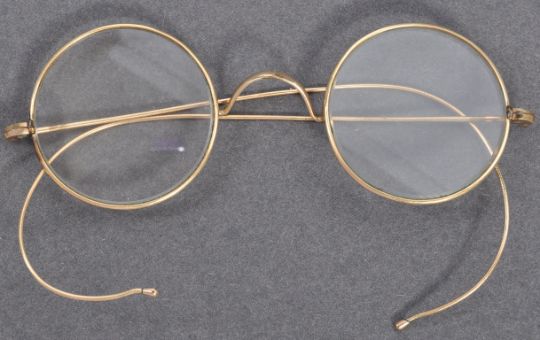 It was assessed to be accurate authenticity of the spectacles after research
The bidding page description mentioned that "It was known that he would often give away his old or unwanted pairs to those in need or those who had helped him."
The auctioneers describe how the sender's uncle was given the glasses by Gandhi circa 1920-1930 while working for British Petroleum in South Africa.
The gold-rimmed circular glasses are set to be auctioned on August 21 online for over BHD 24K.
READ MORE: Nostalgia Ringing! A Documentary About Bahrain From The '70s Will Give You All The Feels
READ MORE: 10 Photos Of Al Qudaibiya Palace Throughout The Years That Show It's Historical Significance