You've probably driven past the palace many times on your way to Adliya, or if you've stayed at any nearby hotels. Have you ever wondered what that incredible building was? Al Qudaibiya Palace is a royal palace that has historically and continues to host prominent figures from around the world, events, and conferences dating back from the early years of Bahrain.
It's actually incredible to have royal architecture preserved to keep the history of the Kingdom alive. Check out some of these captured moments of the Palace throughout the years below!
1. An aerial shot of the palace shows it in all its glory
Debate online of the date this photo was actually taken is around the 1960s, some say 1970s but we'll update when we know for sure!
2. Digging through the official Bahrain archives and finding THIS historical palace
An archival photo of Al-Qudaibiya Palace#Bahrain_archive#Kingdom_of_Bahrain pic.twitter.com/A3FlsT7WvK

— وزارة الخارجية 🇧🇭 (@bahdiplomatic) November 28, 2018
3. A shot of Saudi's founding father, King Abdul Aziz in 1939 outside the palace with HH Sheikh Salman bin Hamad Al-Khalifa, Hakim of Bahrain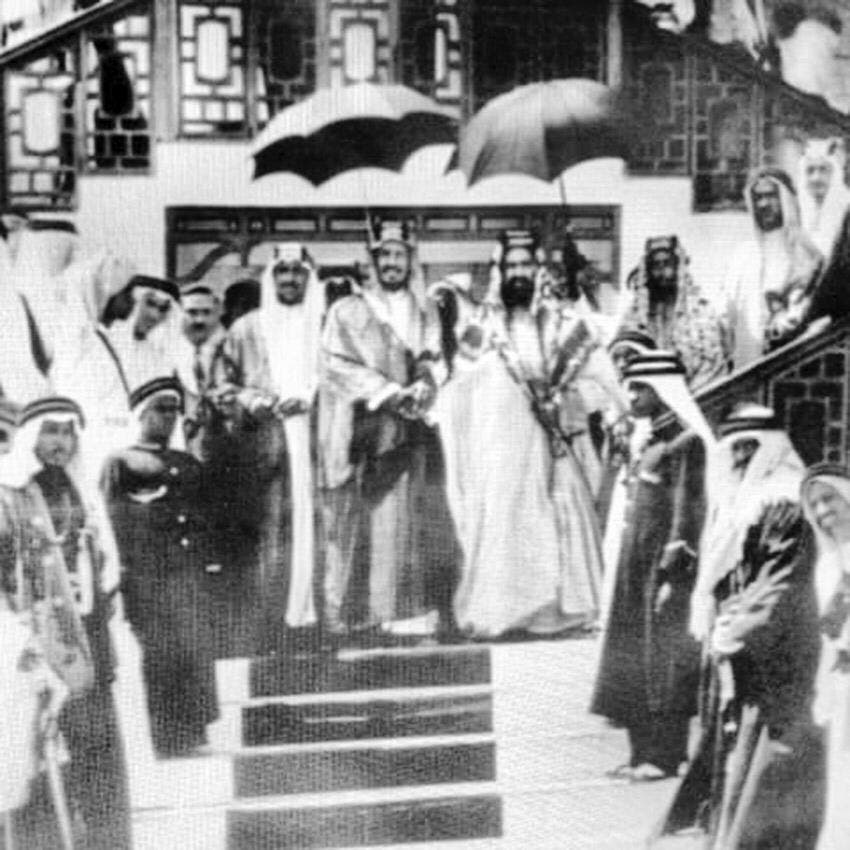 4. And then generations later in 2018, the same shot of Saudi Crown Prince Mohammed bin Salman with HRH Crown Prince Salman bin Hamad Al-Khalifa, INCREDIBLE!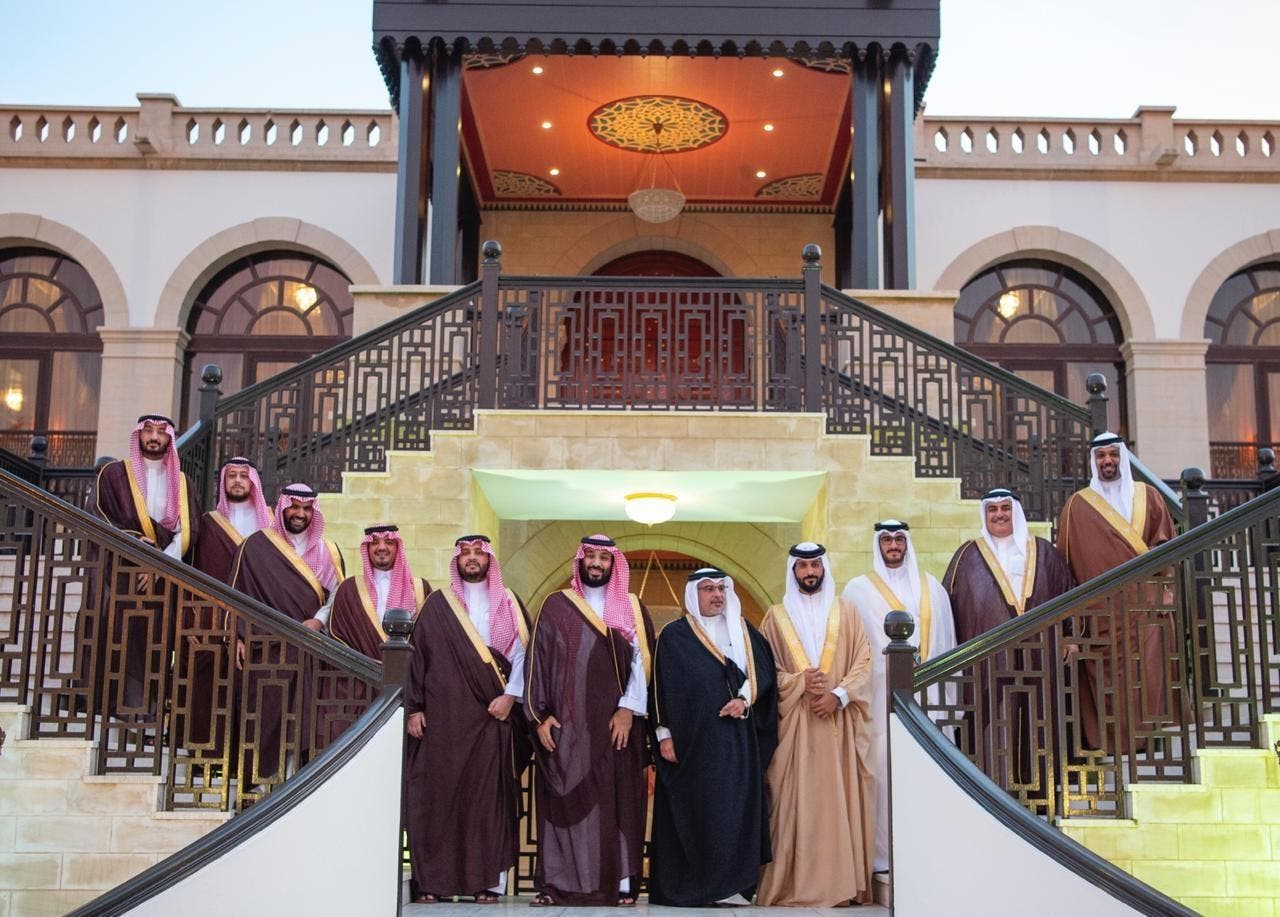 5. This recent image of the unchanging palace showing the buildings in the background
6. This photo from 1961 is EPIC!
7. And this one from 1979 makes us want to go visit the palace ourselves
8. That same year, Queen Elizabeth ll and Prince Philip visited with Isa bin Salman Al Khalifa, the Emir of Bahrain at the palace in 1979
Embed from Getty Images
9. A side view shot of the palace in 2016 shows how it was preserved through time
10. Lastly, this shot showing how photogenic the palace is from every angle!
READ MORE: 10 Incredible Photos Of Nurana Islands That'll Make You Want To Visit ASAP
READ MORE: 10 AMAZING Photos On Sheikh Nasser's IG That Will Make You Want To Go Horseback Riding Immediately