La Casa de Papel just released its 5th season, and we cant handle it. So we thought we'd look online for something else. But alas, twas not to be. We just saw more of La Casa de Papel, and one thing caught our eye the most. The promotions for the third season of the show that came out in 2019. Although fantastic, most of us didn't see it, so we thought we'd put this amazing promotion back into the spotlight!
Netflix and the ad agency took over the frankfurt airport for the promotions of the third season. They made custom suitcases with the names of the characters plastered on top of it. The suitcases were also seemingly bursting with money. Furthermore, wanted posters for the entire ensemble were shown on every screen in the airport. We know! How cool is that?
The internet went crazy for this! People were snapping photos and tweeting about this, two of the suitcases were even stolen!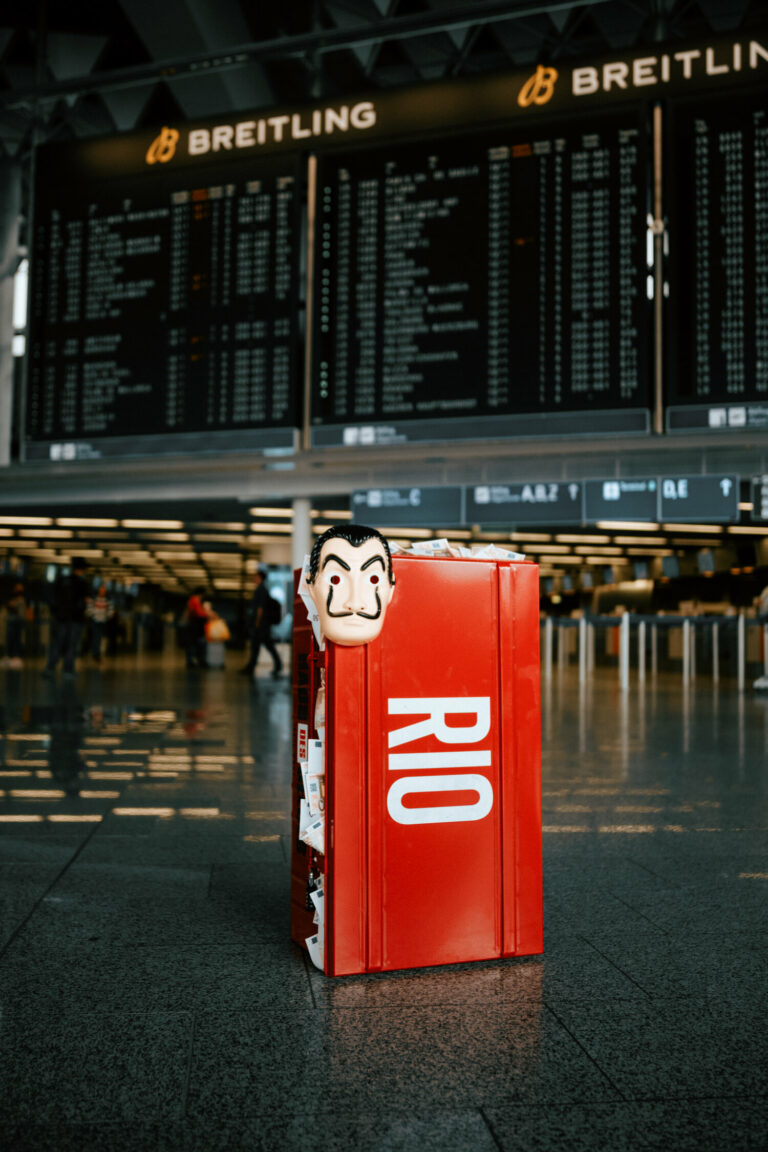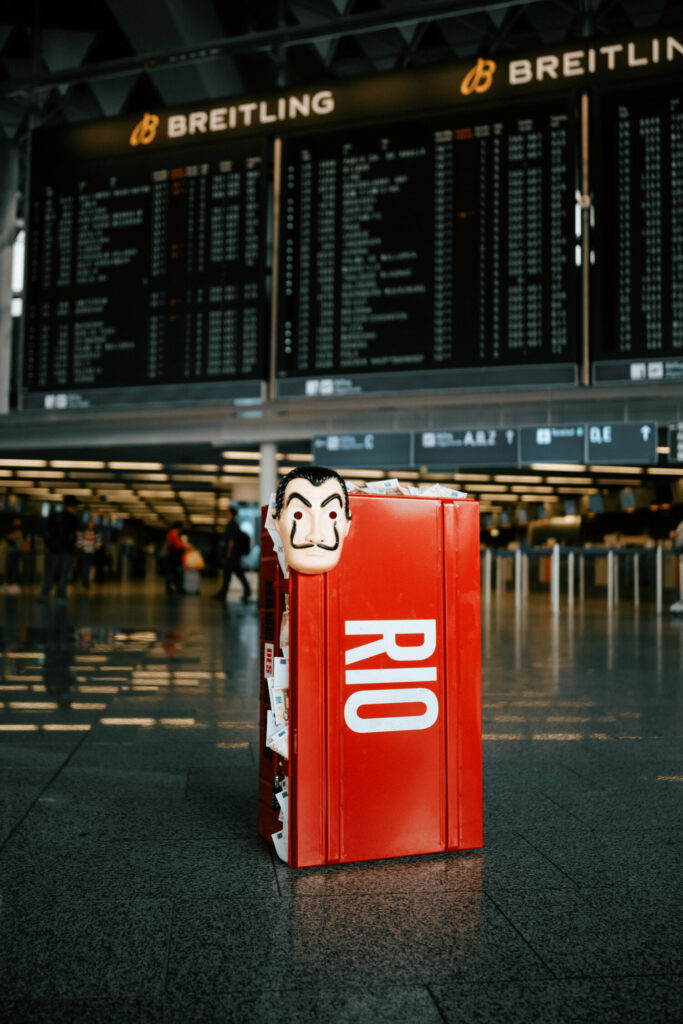 It didn't stop there either. They then spread spoilers. But wait, did they though? Netflix gathered some fan theories, and then peppered some real spoilers into them, and then publicized the whole thing all over Frankfurt. So, people were getting contradicting spoilers, courtesy of Netflix and no one knew what was real and what was fake. And the pièce de résistance? On the day that it was releasing Netflix did this in front of the financial capital of Germany!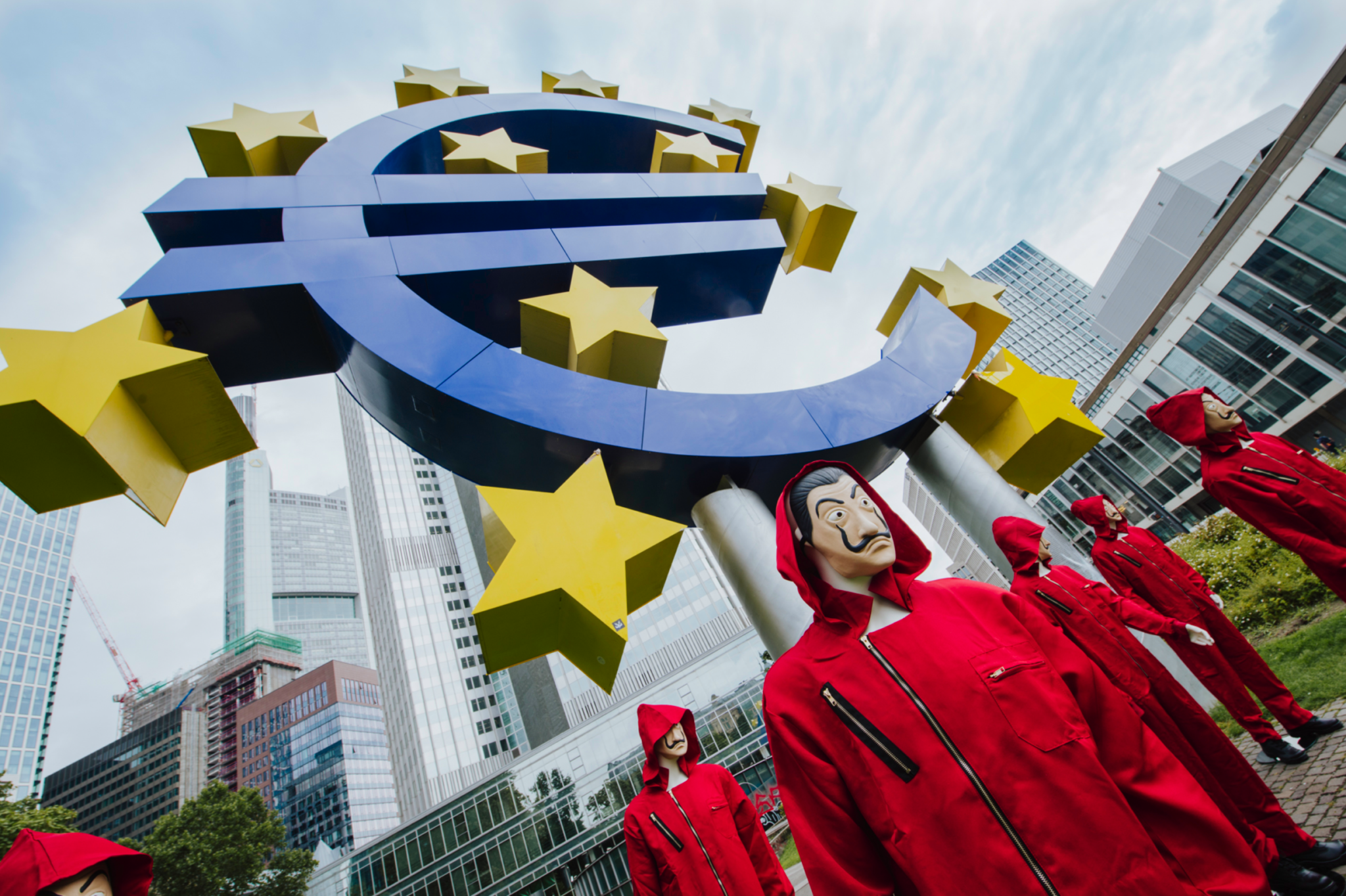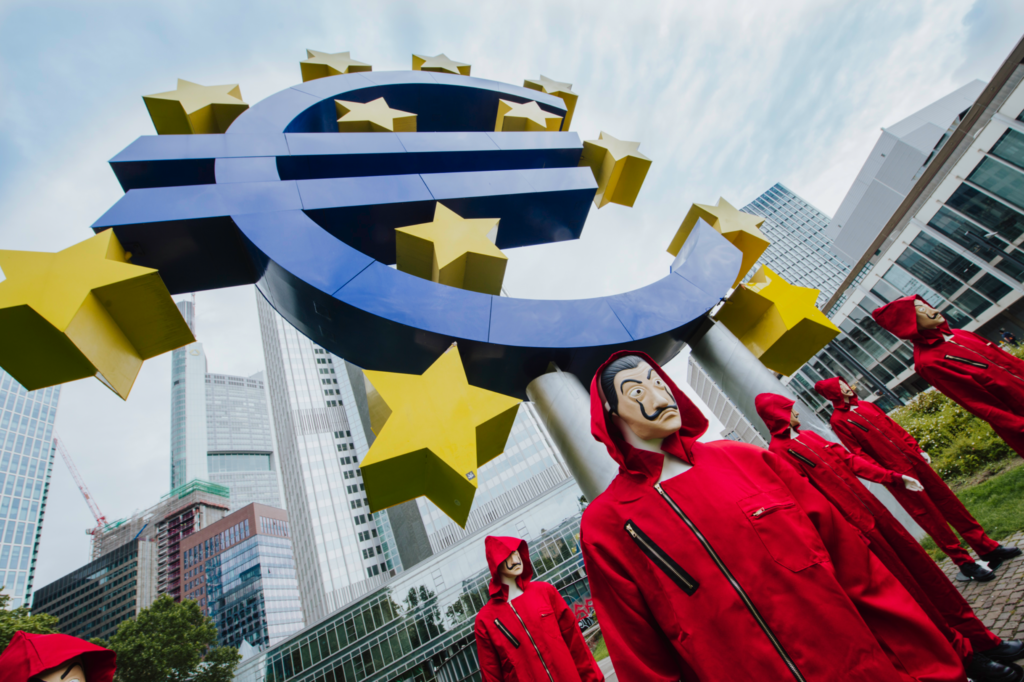 We are so d*mn excited for this series, but also a little heartbroken that it's ending..
Watch La Casa de Papel on Netflix, and let us know what you think?
Bella Ciao
READ MORE:
Bahrain's Representatives for Dubai Expo 2020 Gears Up, Solar Panels and All
READ MORE:
Check Out This Spot in Juffair for Authentic Filipino Comfort Food
READ MORE:
Shopping Malls in Bahrain Might Get Green Roofs and We're Ready
لا كاسا دي بابيل، ريو، طوكيو، في مطار فرانكفورت
 La Casa de Papel أصدرموسمه الخامس. و الإنترنت متروس أخبار عنه عن شي ثاني. في نسخة تقليدية من La Casa de Papel، وكان الشيء لافت للإنتباه للعرض الترويجي للموسم الثالث من المسلسل الي صدر في عام 2019. على الرغم من كونه رائع، إلا أن مع الأسف طافنا أن نشوفه، لذلك اعتقدنا أننا نسلط الضوء على هذا العرض الترويجي الرائع مرة أخرى!
استحوذت Netflix والوكالة الإعلانية على مطار فرانكفورت من أجل العرض الترويجي للموسم الثالث. صنعوا حقائب مخصصة مع لصق أسماء الشخصيات مليئة بالمال. علاوة على ذلك، تم عرض ملصقات المطلوبين للمجموعة بأكملها على كل شاشة في المطار. عجيب صح؟
الإنترنت صار مجنون بسبب هذا! صاروا الناس ياخذون صور ويغردون حول هذا الأمر، حتى أن حقيبتين تم سرقتهما!
لم يتوقف الأمر عند هذا الحد أيضًا. نشرو الأشرار معاهم كأنه صج. بسبب حب المعجبين بهالشخصيات، جمعت Netflix بعض المفسدين الحقيقيين وتم إدخالهم في المهمة، ثم قامت بنشر كل شيء في جميع أنحاء فرانكفورت. لذلك ، كان الناس يتناقضون مع المفسدين ، من باب المجاملة من Netflix ولم يعرف أحد ما هو حقيقي وما هو مزيف. و pièce de المقاومة؟ في اليوم الذي تم فيه إطلاق Netflix ، كل هذا كان أمام العاصمة المالية لألمانيا!
وإحنا بدورنا كلش متحمسين لهذي السلسلة ، ولكن نحس بالحزن أيضًا لأنها قربت  تنتهي ..
شاهد La Casa de Papel على Netflix ، وخبرونا برأيكم؟
بيلا جاو!