Put your seatbelts on and get ready for a wild ride.
Can you believe 2022 is coming to an end already? Still, don't worry, we've got you covered. Here are the latest movie and tv updates to binge on until New Year's.
Black Panther: Wakanda Forever characters posters released
We came across these cool posters and couldn't resist to share them with you! Which character is your favorite?
Enola Holmes movie trailer just dropped
Fan of Sherlock Holmes? If so you're gonna love his sister. In case you missed it, make sure to watch part 1 of Enola Holmes and get ready as the trailer for part 2 just dropped out. Check it out:
& here is the official movie poster. Keep your heads up on 4th November for its release on Netflix!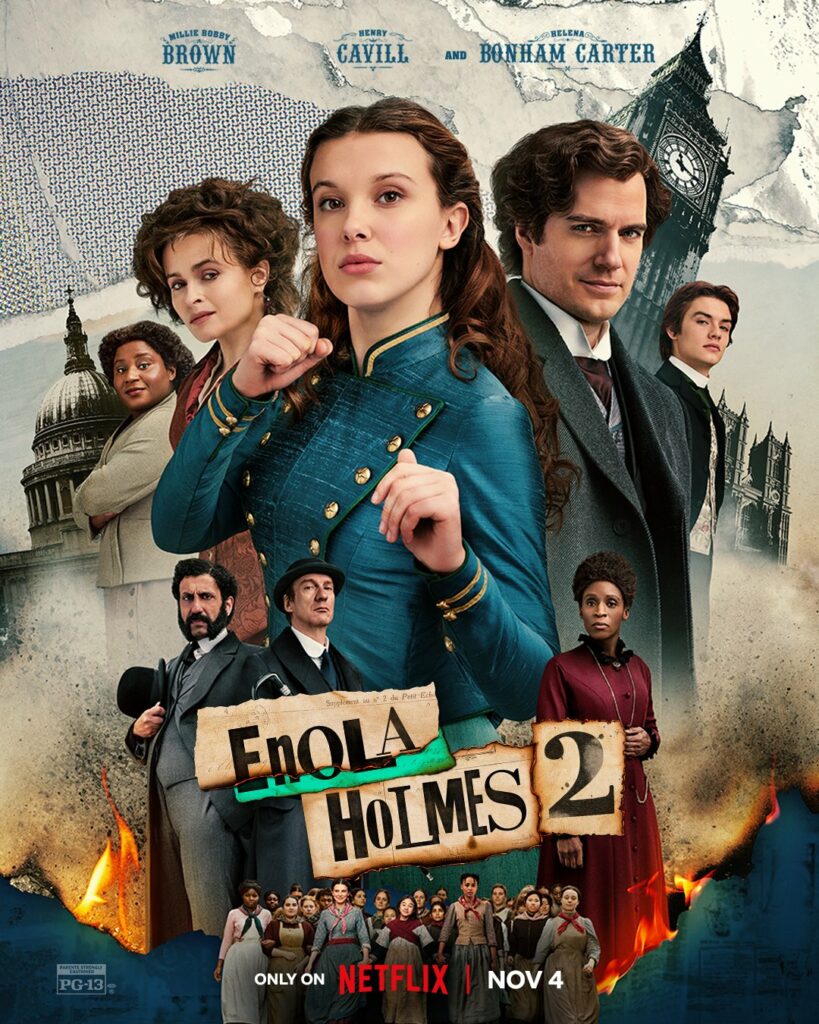 Marvel Studios reschedule their movies release dates
Unlike the sound of it, this is actually good news! Spacing out the release dates will allow for a breather in between to produce higher quality, plot twists, and let's not forget, cliff hangers.
Marvel Studios has moved 'Blade' back to 6th September 2024 due to the director change, as for 'Fantastic Four' it got pushed back to 14th February 2025 as Marvel has yet to cast the 4 lead characters. In addition to 'Deadpool 3' that was shifted to 8th November 2024, it also has lured Hugh Jackman out of retirement as Wolverine. Lastly, 'Avengers: Secret Wars' has moved to 1st May 2016 since the crossover event is in search of a director.
'Red Sonja' first peak at Matilda Lutz in red
Check out this look for Matilda as the cameras are rolling in Bulgaria on the Millennium movie that was adapted from a comic book series.
'House Of The Dragon': Paddy Considine says George Martin texted him "your Viserys is better than my Viserys"
Would you imagine that! Considine has revealed that Game of Thrones author Martin sent him a text praising his performance in spin-off House of the Dragon.
"It's me Mario" or is it?
Check out this fan-art that shows us how Mario from the Mario movie should look like if the artists have followed his game design.
Which one of these movies are you looking for the most?
Enjoy Binging!
READ MORE:
Local Spotlight: This Female Basketball Coach Is an Incredible Example of Empowerment!
READ MORE:
As Part of Pinktober, Four Seasons Hotel Bahrain Bay is Hosting a Series of Activities
READ MORE:
World Mental Health Day! Remember to Check on Yourself and Your Loved Ones