This is just too sweet!
A community of past and present students, all the way from 1993 to now got together to show their gratitude towards Mr. Chaouki Barake, a teacher and school principal at Ibn Khuldoon National School who retired this week after 29 years.
It was a lovely last visit to the principal's office for hundreds of students who thanked him for decades of teaching and looking over the school. The students and alumni wanted to celebrate his accomplishments in the best way by showing their gratitude!
More than 220 students banded together to thank the school principal
Wafa Obaidat, a past student of the legendary teacher, wrote him a letter detailing 29 reasons for 29 years of his impact on the school and thanked him for his service. It's safe to say there were many emotional tears shed during the exchange!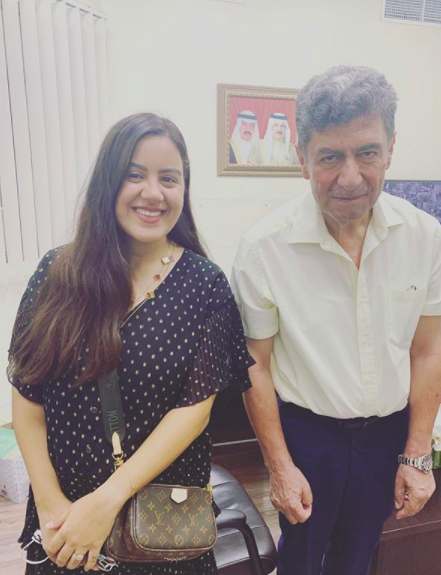 The school published a statement on Mr. Barake's retirement and spoke on his impact at IKNS
"Mr. Barake's sincere, caring and dedicated approach to his duties since he joined IKNS in 1991, his patience, open-mindedness and genuine interest in educating young minds allowed him to lead the Secondary School to where it is today and gained him the respect of the students, parents, staff and faculty members and the school board. On behalf of the school community, I would like to extend my sincere gratitude to Mr. Barake and wish him good health and continued success in his retirement plan. "

Read full statement here.
Among the gifts was a Rolex watch that's engraved in the back; "4000 students, 29 years, We're Grateful"
Cue the waterworks!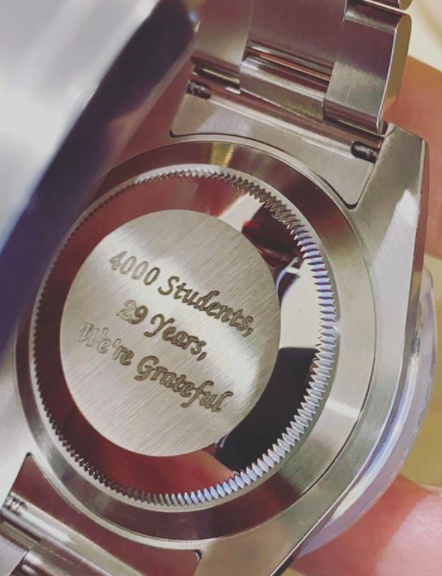 Many people had heartfelt responses under Wafa Obaidat's social media post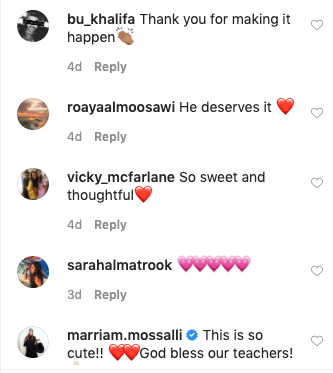 Credit: Wafa Obaidat, CEO of PR & design agency Obai and Hill and founder of Women Power Summit