Credit: Left @shaika011 | Right @simplefoodreviews
If you're an Indian food lover on this island, you've definitely heard of Asha's Chaat Sweet Namkeen. The iconic cafe has been serving authentic Indian street food and meals for over a hundred years in Bahrain!
Keep scrolling to read a few amazing facts about this Asha's to appreciate its historical significance in the Kingdom.
It all started in the 1920s when Asha's father-in-law arrived in Bahrain from India by boat and set up shop by the port in Manama
In fact, Asha's was originally the Sweet Mart, which was the first Mithai sweet shop in Bahrain. You'll find all the Indian delicacies here, like Gulab Jamun and the BEST safron milk cake!!
Around this time is when they opened up Darbar, which gained popularity with Indian expats who would sign up for a monthly subscription of lunch and dinner
The shop was passed down a generation and Neeraj's father, Mahendra, renamed the shop Shahi Darbar, where they started serving all the popular Indian street food like Chaat, and eventually became the go to spot for all kinds of Chaat, like Pani Puri, Dahi Puri and other street eats.
It was the ONLY place in Bahrain that had that same authentic street food experience like in India, where customers can stand by the cart and eat there on the spot!
The long standing family business is named after Asha
In the 2000s, Asha's husband renamed Shahi Darbar to Asha's, after his wife, and Asha took over the business in 2009. After Mahendra's death, Asha became the life and soul of the business, and now runs it with the help of her two sons.
Fun Fact: Asha means hope in Hindi – with Shahi Darbar hoping it would lead Bahrain into the new era of Indian Street Food!!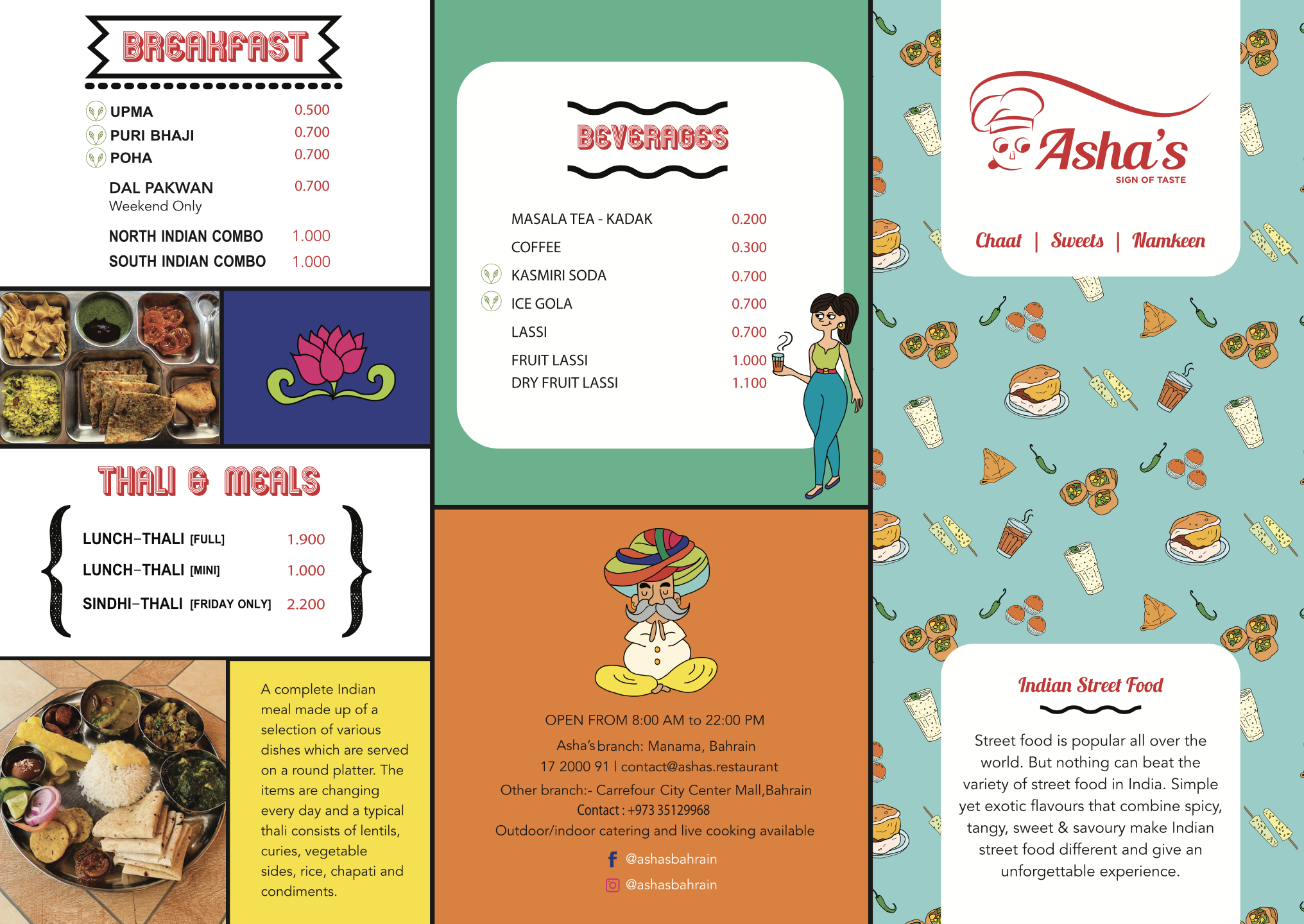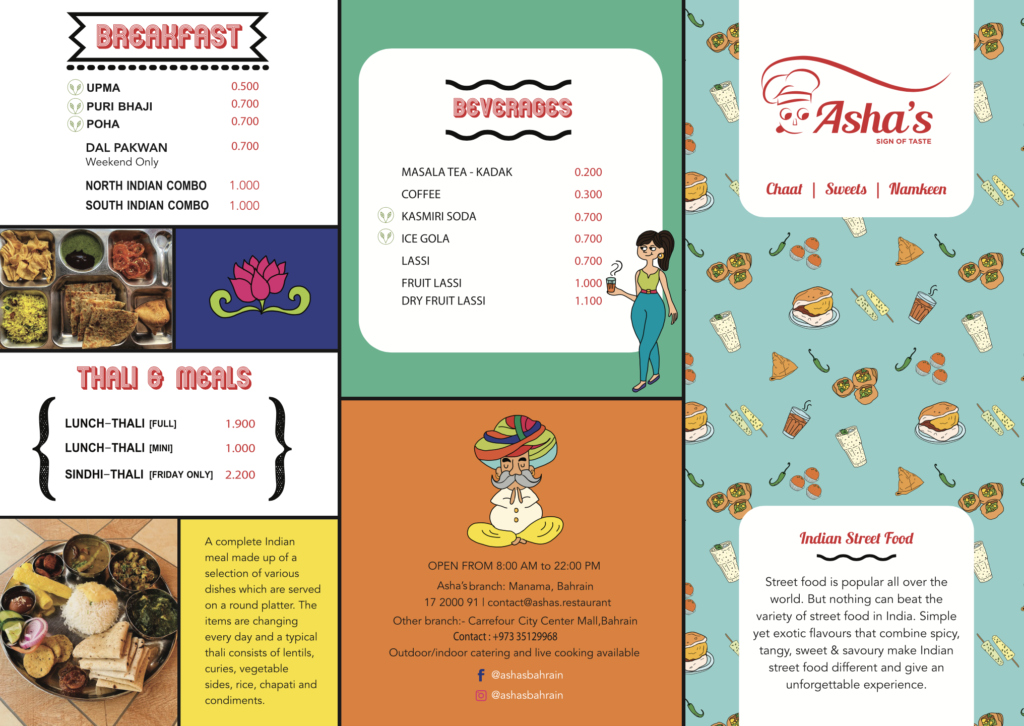 When you visit Asha's, you are truly transported away from Bahrain because everything is insanely authentic, the Karak here is hands down THE freshest in Bahrain. One visit is all is takes to know that this is the only spot you'll ever need to stop by for authentic Indian street snacks!!
You can now visit Asha's new street cart at its Carrefour location in Bahrain City Centre to try authentic, freshly made Indian street snacks!
Asha's is definitely giving us one more reason (the yummiest reason, actually) to linger in the supermarket a little longer…
Order Asha's for delivery on Talabat and Carriage
Visit them in person at Isa Al Kabeer Ave, Manama