World-class technology
CTM360, our very own local cyber security firm makes history as the first Arab company to be recognized by Frost & Sullivan for enabling technology leadership in the Global Digital Risk Protection Industry.
Frost & Sullivan Best Practices awards recognize companies in various regional and global markets for demonstrating outstanding achievement and superior performance in leadership, technological innovation, customer service, and strategic product development.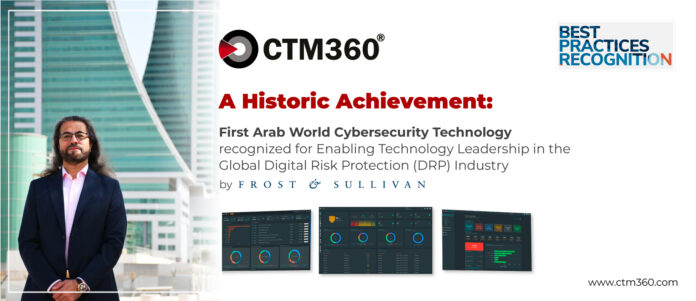 What is CTM360?
CTM360 is a unified external security platform that integrates External Attack Surface Management, Digital Risk Protection, Cyber Threat Intelligence, Brand Protection & Anti-phishing, Surface, Deep & Dark Web Monitoring, Security Ratings, Third Party Risk Management and Unlimited Takedowns.
CTM360 requires no configurations, installations, or inputs from the end user, with all data pre-populated and specific to your organization .
If you are interested to learn more about CTM360 and everything they do, do check them out here. CTM360 always encourages and looks out for local talents!
Putting Bahrain on the map
READ MORE:
BSB Is Back With the 8th Edition of the Model United Nations Conference, BRITMUN VIII This Weekend
READ MORE:
This Weekend: Check Out These 8 Events in Bahrain
READ MORE:
Reboot Coding Institute in Collaboration With Tamkeen Hosted Its First in a Series of Successful Check-in Events at Seef Campus