Add this spot to your Bahrain bucket list!
If you find yourself strolling through Bab al Bahrain, you definitely have to pass by this historical gem! Khalaf House or Bait Khalaf is one of the few remaining traditional houses of pearling merchants in Bahrain who drove the island's economy with pearl driving.
Check this out to get a feel of the Bahraini lifestyle from decades ago and the traditional houses of Manama pearling merchants. Entry is temporarily closed, but you can still explore the outside of the bait and take some beautiful shots of the photogenic house! Keep scrolling to get to know the spot a bit.
Fact 1: The house belonged to a popular pearl merchant of Manama, Mohammad Salman Khalaf
Fact 2: It was built 99 years ago, in 1921
Fact 3: The house was presented by the Khalaf family to Bahrain Authority for Culture and Antiquities, who turned it into a cultural landmark
Fact 4: It is considered one of Manama's most unique houses for its architectural and cultural importance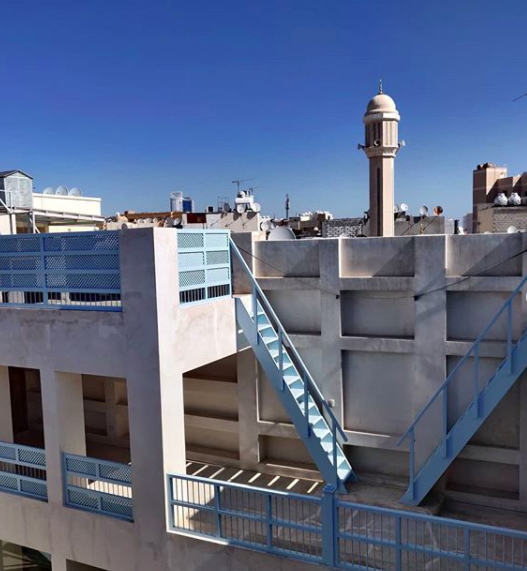 Fact 5: The house represents Bahrain's strong connection and historical ties to the pearling industry
Fact 6: Ok not really a fact but it is a MUST SEE for anyone visiting Manama
If you can't make it out, you can get a gorgeous virtual tour of the bait here, otherwise here is the location below, FYI
READ MORE: 10 Traditional Bahraini Spots You Should Know About In Muharraq
Information on this article has been updated as per the clarifications from the Khalaf family. Thanks to Dana Sahwan and Sheikh Ebrahim Centre for the contribution!